Car Rental Sept-Îles, Quebec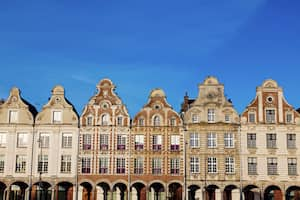 Sept-Îles is a city in the Côte-Nord region of eastern Quebec, Canada. It is among the northernmost locations with a paved connection to the rest of the Quebec road network. The population was 25,686, according to Canada's 2011 census. The city is called Uashat, which means "bay" in the Innu language. The city is known for having major iron companies such as the Iron Ore Company of Canada and Cliffs Natural Resources. The city relies heavily on the iron industry. Sept-Îles has one of the highest average salaries and the highest average salary increases.
The only settlements on the paved road network that are further north are Fermont, Radisson, and Chisasibi, the latter two of which are at the western end of the province at the northern end of James Bay Road. The only other higher latitude settlements in the province are mostly isolated Cree, Innu or Inuit villages, with limited access to seasonal gravel roads. Sept-Îles is the seat of the Mingan judicial district. The city is also home to the province's busiest recreational sporting events: the Tournoi Orange volleyball tournament, consisting of 405 teams and about 800 volleyball matches. Wherever you may be in Sept-Îles, we have a convenient location for your car rental.
---
Planning your car rental in Sept-Îles with Auto Europe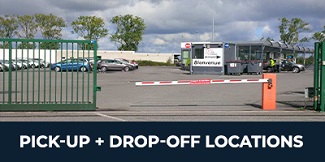 Where to pick-up your rental car?
Auto Europe has been working since 1954 to provide the best service in the rental market through the excellent bilateral relationship we have with each of our suppliers worldwide and especially throughout the city of Sept-Îles in Quebec, so that if you can always have the best prices with the excellence and punctuality that characterizes the world leader in car rental. You can pick up or drop off your rental in many city locations.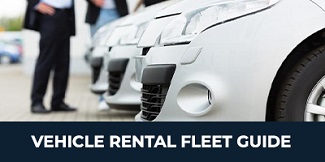 What type of vehicle do you need?
Being an Auto Europe client, you can enjoy a 30% discount on all our prices in an unbeatable way by any of our closest competition. Not only do you have the best price on the internet, but you can also compare all the prices of each of the providers found in Sept-Îles in the province of Quebec, counting the rental rates for a luxury car, truck, or motorhome. That is why we are always innovating so that your experience when renting a car is as smooth as possible, with chauffeur services or other important accessories for your trip.
Look at our entire rental fleet in Canada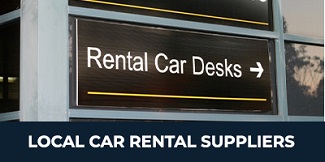 What supplier is best for your trip?
Throughout Sept-Îles's city in Quebec's province, Auto Europe maintains relationships with renowned suppliers so that you can always have the excellence and professionalism that only we can provide. Throughout the city, you can count on providers such as Budget, Avis, Hertz, Dollar, and many others so that you always have the best option. You have to start comparing prices at the top of this page.
Click on the logos below to learn more about our top suppliers in Sept-Îles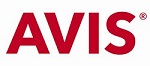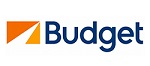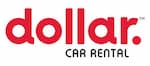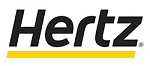 Find reviews for car rentals in Sept-Îles from our past customers.
Sept-Îles Car Rental Travel Inspiration
Since 2009, Sept-Îles has been part of the Saint-Laurent destination, which has nine international cruise ports. On a larger scale, an alliance is being created with other ports in Northeast America and Canada under Canada New England's auspices. International cruises on Sept-Îles are run by the non-profit organization Destination Sept-Îles Nakauinanu. The organization's mission is to allow the different public and private organizations to enjoy a permanent structure, in the form of a single window, that allows them to work together in the development and promotion of the city of Sept-Îles and its surroundings for lines of international cruises. The main partners involved in the development of international cruise ships are the city of Sept-Îles, the port of Sept-Îles and Innu Takuaikan Uashat mak Mani-Utenam.
| Travel Tips | Travel Inspiration |
| --- | --- |
| | |
See More with a Rental Car in Sept-Îles
As of 2018, more than 55,000 international visitors have visited the port of call. Cunard, P & O Cruises, Cruise and Maritime Voyages, Phoenix Reisen, Holland America Line, Oceania Cruises, Regent Seven Seas, Silversea, Saga Cruises, Crystal Cruises, Norwegian Cruise Line, Pearl Seas Cruises, and Transocean Tours are among the clients of the Port. On September 7, 2019, when the Royal Caribbean Line made its first overnight call, this was a haven to avoid Hurricane Dorian.
| | | | |
| --- | --- | --- | --- |
| Driving Route | Distance (mi) | Distance (km) | Avg. Trip Time |
| Sept-Îles to Montreal | 557 MIs | 897 KMs | 10h 21 mins |
| Sept-Îles to Quebec City | 397 MIs | 640 KMs | 7h 52 mins |
| Sept-Îles to Sherbrooke | 543 MIs | 875 KMs | 10h 05 mins |
| Sept-Îles to Trois-Rivières | 478 MIs | 770 KMs | 9h 04 mins |
| Sept-Îles to Gatineau | 669 MIs | 1.078 KMs | 12h 03 mins |
---
Common Questions About Renting a Car in Sept-Îles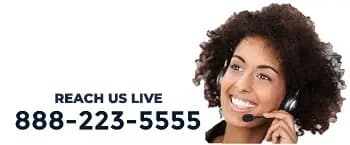 How much do rental cars cost in Sept-Îles?
Both Auto Europe and any company cannot guarantee the exact price before certain important factors during your rentals, such as the day, car class, and location. However, we can guarantee that our prices contain a 30% discount that you will not find on another website. That is why when it comes to renting a car in Sept-Îles in the province of Quebec, we only invite you to compare the prices at the top of our page.
How old do you have to be to rent a car in Sept-Îles?
To rent a car in Sept-Îles's city in the province of Quebec, you must be at least 21 years old and have a driver's license with at least one year of experience. For drivers between the ages of 21 and 24, additional young driver fees may apply. Fees vary by provider and are paid locally. Age restrictions are also established for drivers over 65 years of age.
What is the cancellation policy for Auto Europe in Sept-Îles?
All car rental cancellations made with more than 48 hours notice benefit from a full refund. A $ 75 will be applied to cancel a car rental in Sept-Îles in Quebec's province, made less than 48 hours in advance. Finally, all reservations canceled after your designated pick-up time are non-refundable, as well as all cancellations must be processed by Auto Europe and not the Sept-Îles car rental provider.
Find more answers to your Canada car rental questions with Auto Europe today!