Car Rental Quebec City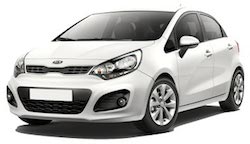 Québec City, officially Québec, is the capital city of the Canadian province of Quebec. As of July 2016, the city had a population of 531,902, and the metropolitan area had a population of 800,296. It is the eleventh largest city and the seventh-largest metropolitan area in Canada. It is also the second-largest city in the province after Montreal. The Algonquian people had originally called the area Kébec, an Algonquian word meaning "where the river narrows," because the Saint Lawrence River narrows near the Quebec promontory and its Cape Diamant. The explorer Samuel de Champlain founded a French settlement here in 1608 and adopted the name Algonquin. Quebec City is one of the oldest European cities in North America. The walls surrounding Old Quebec (Vieux-Québec) are the only remaining fortified walls in the Americas north of Mexico. This area was declared a UNESCO World Heritage Site in 1985 as the "Historic District of Old Québec."
City landmarks include the Château Frontenac hotel that dominates the skyline and the Citadel of Quebec, an intact fortress that forms the centerpiece of the walls surrounding the old city and includes a secondary royal residence. The National Assembly of Quebec (provincial legislature), the Musée national des beaux-arts du Québec (National Museum of Fine Arts of Quebec), and the Musée de la civilization (Museum of Civilization) are located in or near Vieux-Québec. Wherever you may be in Quebec City, we have a convenient location for your car rental.
---
Planning your car rental in Quebec City with Auto Europe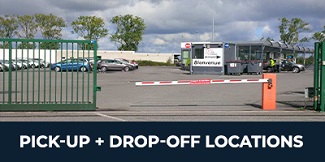 Where to pick-up your rental car?
Auto Europe has been in business since 1954 providing the best service in the rental market through the excellent relationships we have with each of our suppliers in Quebec City and across all of Canada. Our goal is to provide our customers with a number of pick-up and drop-off locations so planning your trip is easy. We aim to provide the best prices and service in the industry. Check out our most popular pick-up and drop-off location in Quebec City using the link below.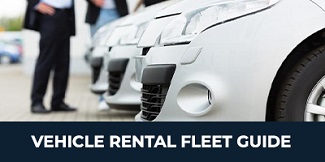 What type of vehicle do you need?
Not only will you find the best prices on the web, but you can compare rates from each of our providers in Quebec City, all in one place. Our goal is to provide travelers with everything they'll need. That is why we are always innovating so that your renting experience is as smooth as possible. Ask us about our chauffeur services or other important accessories for your trip all available with up-front costs.
Look at our entire rental fleet in Canada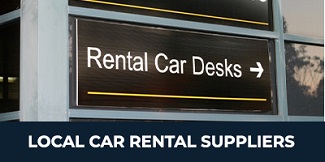 What supplier is best for your trip?
Throughout Quebec city, Auto Europe maintains relationships with trusted suppliers so that you can always enjoy excellence and professionalism from our trusted partners. Use the search form above and you'll find our group of providers like Budget, Avis, Hertz, Dollar, and others, so that you always have the best option and a great low rate. Start comparing rates with the search form at the top of this page.
Click on the logos below to learn more about our top suppliers in Quebec City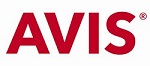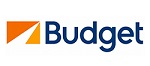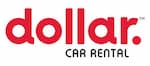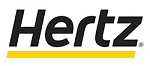 Find reviews for car rentals in Quebec City from our past customers.
Quebec City Car Rental Travel Inspiration
Much of the city's remarkable traditional architecture is found in Vieux-Québec (Old Quebec), within and below the fortifications. This area has a distinctive European flair with its stone buildings and winding streets lined with shops and restaurants. Porte Saint-Louis and Porte Saint-Jean are the main gates through the walls of the modern section of the city center; Kent Gate was a gift to the province from Queen Victoria, and the foundation stone was laid by the Queen's daughter, Princess Louise, Marchioness of Lorne, on June 11, 1879. To the west of the walls is the area of Parliament Hill, and to the south the Plains of Abraham. The upper and lower city are linked by numerous staircases, such as the Escalier «casse-cou» (literally "steps that break the neck") or the Old Quebec Funicular on the historic Petit Champlain street, where many small boutiques are located, not far from Notre-Dame-des-Victoires Church and Musée de la Civilization.
| Travel Tips | Travel Inspiration |
| --- | --- |
| | |
See More with a Rental Car in Quebec City
Along with concrete skyscrapers like Édifice Marie-Guyart and Le Concorde on Parliament Hill (see List of the tallest buildings in Quebec City), the city's skyline is dominated by the massive Château Frontenac hotel, perched on the top of Cap-Diamant. Architect Bruce Price designed it as one of a series of "castle" style hotels built for the Canadian Pacific Railway Company. The railway company sought to encourage luxury tourism and attract wealthy travelers to its trains. Next to the Château Frontenac is the Terrasse Dufferin, a walkway along the cliff's edge, offering views of the St. Lawrence River. The terrace leads to the nearby Plains of Abraham, the battle site in which the British took Quebec from France, and the Citadel of Quebec, a Canadian Forces facility and federal viceregal secondary residence. The parliament building, the meeting place of Quebec's parliament, is also close to the citadel. Near the Château Frontenac is the Notre-Dame de Québec Cathedral, the mother church of the Roman Catholic Archdiocese of Quebec. It is the first church in the New World to rise to a basilica and is the primordial church in Canada. There are 37 Canadian National Historic Sites in Quebec City and its sites.
| | | | |
| --- | --- | --- | --- |
| Driving Route | Distance (mi) | Distance (km) | Avg. Trip Time |
| Quebec City to Montreal | 159 MIs | 256 KMs | 2h 42 mins |
| Quebec City to Chicoutimi | 124 MIs | 201 KMs | 2h 10 mins |
| Quebec City to Sherbrooke | 144 MIs | 233 KMs | 2h 22 mins |
| Quebec City to Trois-Rivières | 80 MIs | 130 KMs | 1h 24 mins |
| Quebec City to Gatineau | 271 MIs | 437 KMs | 4h 29 mins |
---
Common Questions About Renting a Car in Quebec City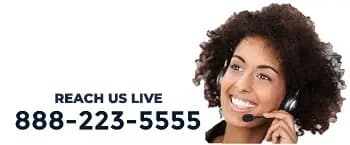 How much do rental cars cost in Quebec City?
Both Auto Europe and any company cannot guarantee the exact price before certain important factors during your rentals, such as the day, car class, and location. However, we can ensure that our prices contain a 30% discount that you will not find on another website. That is why when it comes to renting a car in Quebec City in the province of Quebec, we only invite you to compare the prices at the top of our page.
How old do you have to be to rent a car in Quebec City?
To rent a car in Quebec City's city in the province of Quebec, you must be at least 21 years old and have a driver's license with at least one year of experience. For drivers between the ages of 21 and 24, additional young driver fees may apply. Prices vary by provider and are paid locally. Age restrictions are also established for drivers over 65 years of age.
What is the cancellation policy for Auto Europe in Quebec City?
All car rental cancellations made with more than 48 hours notice benefit from a full refund. A $75 will be applied to cancel a car rental in Quebec City in Quebec's province, made less than 48 hours in advance. Finally, all reservations canceled after your designated pick-up time are non-refundable, as well as all cancellations must be processed by Auto Europe and not the Quebec City car rental provider.
Find more answers to your Canada car rental questions with Auto Europe today!