The most romantic month of the year is coming. When it comes to traveling, take a look at Quebec's province to crave beautiful and original natural settings, which invite Les amoureux to spend unforgettable moments of complicity.
Venturing into nature, touring mountains, lakes, and other spaces, sleeping in a cabin or small accommodation, and after so much activity, you want to relax in a Nordic spa. Think no more! Quebec is the ideal destination for traveling as a couple. Thanks to its European touch, this province is the perfect destination to experience unique moments as a couple.
If the starting point of your trip to Montreal, just an hour and a half by road, you will find the Montérégie region. There is Marieville, which is a small town with colorful wooden houses and surrounded by spectacular landscapes. With some 16 wineries, Marieville is the perfect destination for wine lovers. There they must do the "Montérégie Wine Route," and it could be the place to stay.
The Canadian beauties of Quebec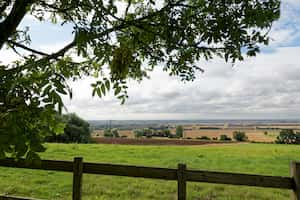 Montérégie has almost 1,000 km of cycle routes, so cycling tours surrounded by beautiful landscapes are among the most recommended activities. Another exciting route is the one that runs along the border of Quebec and New York; it is a 265 km trail that goes along the two banks of the Richelieu River and extends from Lacolle to the mouth of the Saint River Lorenzo in Sorel Tracy. Along the route, travelers discover towns, natural settings, and historical sites.
Another recommended region to enjoy nature is Tadoussac, which is full of rural areas and wildlife, as well as national and provincial parks, such as Saguenay St. Lawrence and Saguenay National Park. And if that were not enough, it is also the ideal region for whale and beluga watching, an activity that can be carried out from May to October approximately. If you are one of the more adventurous, you can kayak while whales and belugas swim around you. If you prefer something less daring, you can see them from a boat or a viewpoint.
How does Quebec receive you?
About 20 minutes from Tadoussac and in the middle of the forest is Canopée Lit. It is a unique lodging that allows you to sleep in a kind of bubble. How about seeing the stars from your bed or waking up to see the branches of the trees?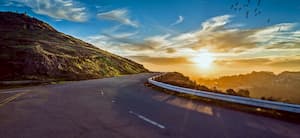 On the other hand, in Sainte-Rose-du-Nord, a small town in the Saguenay region, invites lovers to enjoy the forest and the fjord. The Parc Aventure Cap Jaseaux, with activities such as Via Ferrata, kayaking, zip-lining, and couples massages.
And also very close to Montreal is Eastern Townships, where you can enjoy a very romantic stay, as well as savor delicious meals and admire impressive landscapes. This region is the one for all those travelers who want a romantic space between picturesque villages, flavors, and nature.
Eastern Townships has so many activities to do as a couple. Like taking the wheel very early and going out to tour local producers' establishments or go to some farmer's markets. Fill your basket and then head to a park to have an incomparable couple's picnic.
Before leaving
Remember to look for products identified with the "Créateurs de saveurs" brand, which is the certification of products from the Eastern Townships region, which encompasses some 130 companies, and guarantees taste and fair trade.
It is recommended to visit the Parc du Vieux Moulin and the Parc du Mont-Bellevue. You will first discover the foundations of the first mills in the village while enjoying beautiful trails along Weedon Creek. Besides, you can admire beautiful waterfalls, while the second is the largest park in Sherbrooke. There you can go downhill skiing, cross-country skiing, snowshoeing, tennis, and archery. While in the summer you can go hiking and mountain biking.
And of course, a trip as a couple to this province should include a few days of stay in the romantic city of Quebec, to walk its streets, stay in a cozy hotel and enjoy gastronomy.

Remember that all these impressive points to visit you can visit in a much more comfortable and safe way by renting a car; also if you rent with Auto Europe, you automatically receive a 30% discount compared to any other website.