Car Rental Quebec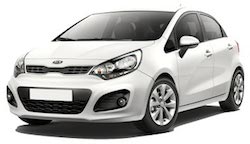 Quebec is located in the northeast of the American continent and covers an area of 1,542,056 km². Quebec is two and a half times the size of France and holds the title of the largest Canadian province. Quebec is a neighbor of the United States to the south and Ontario to the west.
More than 90% of its territory is comprised of the Canadian Shield, which is a large, ancient geological formation. It consists of rugged terrain, with numerous lakes, rivers, and wetlands, as well as large areas of boreal forest. This explains why the majority of the population resides in the Saint Lawrence lowlands near the Saint Lawrence River. It's worth noting that the mountainous Appalachians dominate the southern region of Quebec.
Tourism in Quebec represents the fifth most important export product of this province. In total, 29,000 companies are related to this sector. These companies generate 130,000 direct jobs and 48,000 indirect jobs. In 2006, Quebec received 28,551,000 tourists, the majority from the United States, France, the United Kingdom, Mexico, and Japan.
Quebec is distinguished from other tourist destinations by its uniqueness due to its French heritage. Quebec is one of the few North American lands that has preserved its Francophone culture. Because of its European side, history, culture, and inhabitants' warmth, Quebec is a top tourist destination nationally and internationally. Take the next step and rent a car in Canada!
---
Planning your car rental in Quebec with Auto Europe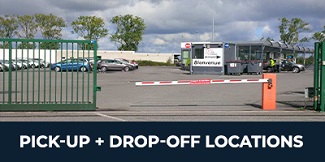 Where to pick-up your rental car?
Auto Europe has been helping travelers secure rental cars since 1954; partnering with some of the most trusted and recognized suppliers in the province of Quebec and across all of Canada. We have access to to a large fleet of rental cars with convenient pick-up offices in Montreal, Quebec City, Laval, Gatineau, Mont Tremblant, and so many more. Learn about a few of our most popular airport rental offices below or use the search form at the top of this page.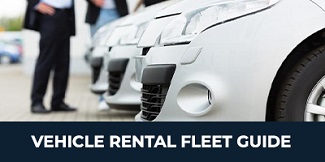 What type of vehicle do you need?
Not only will you find the best prices on the web, but you can compare rates from each of our providers in Quebec, all in one place. Our goal is to provide travelers with everything they'll need. That is why we are always innovating so that your renting experience is as smooth as possible. Ask us about our chauffeur services or other important accessories for your trip all available with up-front costs.
Look at our entire rental fleet in Canada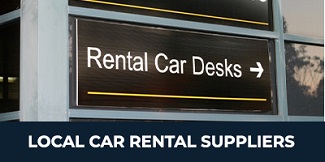 What supplier is best for your trip?
Throughout the city, Auto Europe maintains relationships with trusted suppliers so that you can always enjoy excellence and professionalism from our trusted partners. Use the search form above and you'll find our group of providers like Budget, Avis, Hertz, Enterprise, and others, so that you always have the best option and a great low rate. Start comparing rates with the search form at the top of this page.
Click on the logos below to learn more about our top suppliers in Quebec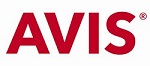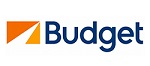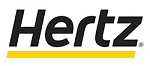 Find reviews for car rentals in Quebec from our past customers.
Quebec Car Rental Travel Inspiration
The province's capital is the city of the same name; Every district there that will be interesting for the curious traveler. There are quiet streets for walking and a wide variety of shops and many historical monuments. Most of them are concentrated in the so-called Old Quebec located east of the fortress walls, not far from the Place Royale. Tourists are recommended to visit the Quebec fortress, see the old bridge, and the beautiful Parliament building. The Museum of Civilization is among the most notable cultural institutions. The largest city in the province is Montreal, the capital of culture in Quebec. Since 1977, Montreal has been the permanent venue for the annual International Film Festival and the International Jazz Festival.
| Travel Tips | Travel Inspiration |
| --- | --- |
| | |
See More with a Rental Car in Quebec
A wise mix of European and North American origins, Quebec has forged a culture and personality that are both unique and original. Quebecers always enjoy the table's pleasures and like to party, which is seen mainly in Quebec's many celebrations. Quebec is overflowing with creativity in literature, performing arts, painting, sculpture, and crafts on a cultural level. Thus, numerous talents and companies from Quebec are known throughout the world, mainly Cirque du Soleil, Céline Dion, and Jacques Villeneuve.
---
Common Questions About Renting a Car in Quebec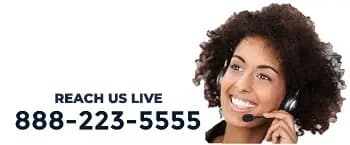 How much does it cost to rent a car in Quebec?
The cost of renting a Quebec vehicle varies throughout the year and mainly depends on your travel group's make/model. With basic rental rates dropping from $20 a day for economy cars, we have a vehicle for every budget.
How old do you have to be to rent a car in Quebec?
To rent a car in Quebec, you must be at least 21 years old and have a driver's license with at least one year of experience. For drivers between 21 and 24 years old, extra young driver surcharges may apply. Rates vary by provider and are paid locally. Car rental age restrictions are also set for drivers over the age of 65.
What is the Auto Europe cancellation policy for my car rental in Quebec?
All car rental cancellations made with more than 48 hours notice benefit from a full refund. A charge of $75 will be applied for any cancellation of a car rental in Quebec made less than 48 hours in advance. Finally, all reservations canceled after your designated pick-up time are non-refundable, as well as all cancellations must be processed by Auto Europe and not the Quebec car rental provider.
Find more answers to your Canada car rental questions with Auto Europe today!