Car Rental Montreal, Quebec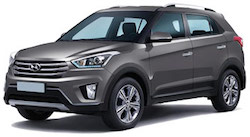 Montreal is the second-most populous city in Canada and the most populous city in the Canadian province of Quebec. Founded in 1642 as Ville-Marie, or "The City of Mary," it is named after Mount Royal, the hill with three peaks in the city's heart. The city centers on Montreal's island, which got its name from the same origin as the city, and some much smaller outlying islands, the largest of which is Île Bizard. The city is located 196 km (122 miles) east of the national capital Ottawa and 258 km (160 miles) southwest of the provincial capital, Quebec City. The city has a population of just over 1.78 million and like all of Quebec, French is the city's official language. English speakers should have an easy time adjusting while many in the service industries speak fluent English.
With Auto Europe, travelers can save up to 30% on their rental in Quebec and save even more on add-ons like car rental insurance, child seats, and more. No matter how large your travel party we've got a vehicle to fit your needs. Vans, motorhomes, SUVs, find rates for these and compare with traditional car rentals side by side. Start planning your trip to Montreal, Canada, with us today! Booking online is easy, or you can reach one of our knowledgeable representatives 24 hours a day, 7 days week by calling us toll free at 1-888-223-5555.
---
Planning your car rental in Montreal with Auto Europe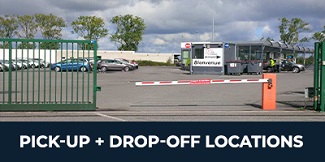 Where to pick-up your rental car?
Auto Europe has been in business since 1954 providing the best service in the rental market through the excellent relationships we have with each of our suppliers in Montreal and
across all of Canada
. Our goal is to provide our customers with a number of pick-up and drop-off locations so planning your trip is easy. We aim to provide the best prices and service in the industry. Check out our most popular pick-up and drop-off location in Montreal using the link below.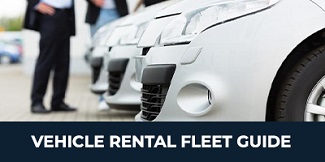 What type of vehicle do you need?
Not only will you find the best prices on the web, but you can compare rates from each of our rental car providers in Montreal, all in one place. Our goal is to provide travelers with everything they'll need. That is why we are always innovating so that your renting experience is as smooth as possible. Ask us about our chauffeur services or other important accessories for your trip all available with up-front costs.
Look at our entire rental fleet in Canada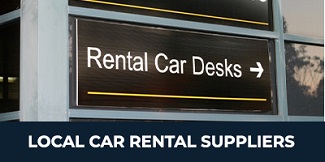 What supplier is best for your trip?
Throughout Montreal, Auto Europe maintains relationships with trusted suppliers so that you can always enjoy excellence and professionalism from our trusted partners. Use the search form above and you'll find our group of providers like Budget, Avis, Hertz, Dollar, and others, so that you always have the best option and a great low rate. Start comparing rates with the search form at the top of this page.
Click on the logos below to learn more about our top suppliers in Montreal.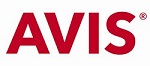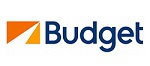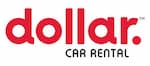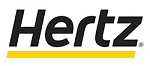 Find reviews for car rentals in Montreal from our past customers.
Montreal Car Rental Travel Inspiration
Montreal was referred to as the "Cultural Capital of Canada" by Monocle magazine. The city is Canada's hub for French television, radio, theater, film, multimedia, and print productions. Montreal's many cultural communities have given it a distinct local culture. Being at the confluence of French and English traditions, Montreal has developed a unique and distinguished cultural face. The city has produced a lot of talent in visual arts, theater, dance, and music, with a tradition of producing both jazz and rock. Another distinctive feature of cultural life is its center's vitality, particularly during the summer, driven by cultural and social events, including its more than 100 annual festivals, the largest being the Montreal International Jazz Festival, which is the festival jazz musician in the world. Other popular events include Just for Laughs (the world's largest comedy festival), Montreal World Film Festival, Les FrancoFolies de Montréal, Nuits d'Afrique, Pop Montreal, Divers / Cité, Fierté Montréal and the Montreal Fireworks Festival, and many smaller ones.
| Travel Tips | Travel Inspiration |
| --- | --- |
| | |
See More with a Rental Car in Montreal
A cultural heart of classical art and home to many summer festivals, the Place des Arts is a complex of different concert and theater halls surrounding a large square in the eastern part of the city center. Place des Arts is home to one of the most important orchestras globally, the Montreal Symphony Orchestra. The Orchester Métropolitain du Grand Montréal and the I Musici de Montréal chamber orchestra are two other prestigious Montreal orchestras. The Opéra de Montréal and the city's leading ballet company, Les Grands Ballets Canadiens, will also perform at the Place des Arts. Internationally recognized avant-garde dance companies such as Compagnie Marie Chouinard, La La La Human Steps, O Vertigo, and the Fondation Jean-Pierre Perreault have traveled the world and worked with popular international artists on videos and concerts. The unique choreography of these companies has paved the way for the world-renowned Cirque du Soleil's success. Nicknamed the ville aux cent clochers (the city of a hundred steeples), Montreal is famous for its churches. As Mark Twain noted, "This is the first time I've been to a city where you can't throw a brick without breaking a church window." The city has four Roman Catholic basilicas: the Cathedral of Mary, Queen of the World, the aforementioned Notre-Dame Basilica, the Basilica of Saint Patrick, and the Oratory of Saint Joseph. The Oratory is the largest church in Canada, with the second-largest copper dome in the world, after St. Peter's Basilica in Rome.
| | | | |
| --- | --- | --- | --- |
| Driving Route | Distance (mi) | Distance (km) | Avg. Trip Time |
| Montreal to Chicoutimi | 280 MIs | 451 KMs | 4h 35 mins |
| Montreal to Quebec City | 158 MIs | 255 KMs | 2h 44 mins |
| Montreal to Sherbrooke | 96 MIs | 156 KMs | 1h 38 mins |
| Montreal to Trois-Rivières | 87 MIs | 141 KMs | 1h 40 mins |
| Montreal to Gatineau | 124 MIs | 201 KMs | 2h 16 mins |
---
Common Questions About Renting a Car in Montreal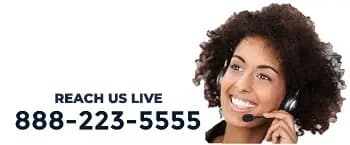 How much do rental cars cost in Montreal?
Both Auto Europe and any company cannot guarantee the exact price before certain important factors during your rentals, such as the day, car class, and location. However, we can ensure that our prices contain a 30% discount that you will not find on another website. That is why when it comes to renting a car in Montreal in the province of Quebec, we only invite you to compare the prices at the top of our page.
How old do you have to be to rent a car in Montreal?
To rent a car in Montreal's city in the province of Quebec, you must be at least 21 years old and have a driver's license with at least one year of experience. For drivers between the ages of 21 and 24, additional young driver fees may apply. Prices vary by provider and are paid locally. Age restrictions are also established for drivers over 65 years of age.
What is the cancellation policy for Auto Europe in Montreal?
All car rental cancellations made with more than 48 hours notice benefit from a full refund. A $75 will be applied to cancel a car rental in Montreal in Quebec's province, made less than 48 hours in advance. Finally, all reservations canceled after your designated pick-up time are non-refundable, as well as all cancellations must be processed by Auto Europe and not the Montreal car rental provider.
Find more answers to your Canada car rental questions with Auto Europe today!