Sweden Car Rental Fleet Options
Confirm a Scandinavian car rental for your next vacation in Sweden with Auto Europe. Our three-step, online, rental car reservation process allows you to easily differentiate between car classes and specifications to find the right car rental model for your travel party. Auto Europe offers pick-up and drop-off locations in Swedish cities like Stockholm, Malmo and Gothenburg. Drive the length of Sweden, some twelve hundred miles long, and experience each of the variations in climate zones on a fishing tour, or visit during ski season and travel to the ski resorts within the Arctic Circle!
Why Rent an Economy Car in Sweden

Travelers looking to stay on a budget, or don't need much room in your rental vehicle to accommodate your travel needs, should consider booking an economy rental car in Sweden. Stretch your dollar further with an economy vehicle, and spend more of your hard earned money on visiting exciting attractions and restaurants in Sweden.
Popular Economy Rental Car Models: Seat Ibiza (2-door), Ford Fiesta, VW Polo, Audi A1.
Why Rent a Compact Car in Sweden

A compact rental car in Sweden offers more legroom, luggage capacity, and interior space than an economy vehicle, without sacrificing much in the way of gas mileage. Compact rental cars come in both manual and automatic transmissions, sedans and wagons, and diesel and petrol fuel types, so whatever you want to accommodate your travel needs, Auto Europe has got you covered.
Popular Compact Rental Car Models: VW Golf, Ford Focus (Wagon & Sedan), Seat Leon, Mercedes A Class w/GPS.
Why Rent a Mid-Size Car in Sweden

Small groups or families looking for a larger vehicle than a compact or economy class car, but still don't want to sacrifice too much fuel-economy, will surely enjoy a mid-size rental car in Sweden. With a variety of top car brands to choose from in the mid-size class, including Volvo, Audi, and Skoda, you're sure to find the perfect vehicle for your vacation.
Popular Mid-Size Rental Car Models: Volvo V40 (Wagon & Sedan), Skoda Octavia Wagon, Audi A3, Skoda Yeti.
Why Rent a Full-Size Car in Sweden

Travelers in need of a more spacious interior cabin, additional legroom, and increased luggage capacity when compared to mid-size, compact, and economy class models, should consider renting a full-size car in Sweden. Full-size vehicles come in a variety of categories, including sedans, wagons, and even convertibles! No matter what kind of vehicle you want, Auto Europe can provide, for the best rate guaranteed.
Popular Full-Size Rental Car Models: Volvo V70 Wagon, VW Passat Wagon, Skoda Superb (Wagon & Sedan), Mercedes C Class w/ GPS.
Why Rent a Luxury Car in Sweden

When you rent a luxury car in Sweden, you're guaranteed to experience the highest standard of travel transportation available. Luxury or sports car rentals in Sweden typically come with automatic transmission, and provide numerous high-end, in-car amenities not normally found on regular rental cars, including heated seats, navigation systems, and horse power heavy engines.
Popular Luxury Car Rental Models: Audi A6, Mercedes Benz E Class (Estate, Sedan, Cabrio), Mercedes CLS.
Why Rent an SUV or Van in Sweden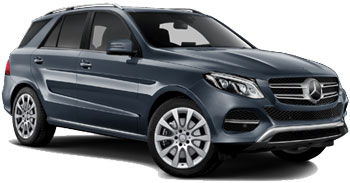 Auto Europe offers a large variety of comfortable and accommodating SUV and van rental options in Sweden. Whether you need a 4x4 to explore rough terrains, or a large passenger van to accommodate 5-9 people, Auto Europe has a wide selection of vehicles for you to choose from.
Popular SUV & Van Rental Models: BMW X5, Volvo XC90, Porsche Cayenne, Ford Galaxy (7 Passenger), Volkswagen Sharan (7 Passenger).
| | Class | Doors | Passengers | Transmission | Trunk Capacity |
| --- | --- | --- | --- | --- | --- |
| Seat Ibiza 2dr | Economy | 2 | 4 | Manual | 255 l |
| Volkswagen Golf Plus | Compact | 4 | 5 | Automatic | 510 l |
| VW Golf | Compact | 2 | 4 | Manual | 340 l |
| VW Golf Wagon | Compact | 4 | 4 | Manual | 510 l |
| Audi A3 | Mid Size | 4 | 4 | Manual | 283 l |
| Skoda Yeti | Mid Size | 4 | 5 | Manual | n/a |
| Skoda Octavia Wagon | Mid Size | 4 | 5 | Manual | 396 l |
| Volvo XC60 | Standard | 4 | 5 | Automatic | n/a |
| VW Tiguan 4 motion | Standard | 4 | 5 | Manual | 340 l |
| VW Caravelle - 9 pax | Standard | 4 | 9 | Manual | n/a |
| VW Passat Wagon | Standard | 4 | 5 | Automatic | 340 l |
| Volkswagen Passat Wagon | Standard | 4 | 5 | Manual | 1019 l |
| Volvo XC70 4x4 | Full Size | 4 | 5 | Automatic | 510 l |
| Volkswagen Sharan 7 Pax | Full Size | 3 | 7 | Manual | 623 l |
| Volvo V60 Wagon | Full Size | 4 | 5 | Automatic | n/a |
| Volvo V70 wagon | Full Size | 4 | 5 | Manual | 510 l |
| Guaranteed Volvo XC90 | Premium | 4 | 5 | Automatic | n/a |
| Volvo V70 wagon | Premium | 4 | 5 | Automatic | 510 l |
| Audi A6 | Luxury | 4 | 5 | Automatic | 510 l |