South Africa Car Rental Fleet Availability
Pack your bags for a whirlwind road trip through South Africa! The vibrancy of South African culture is a potent lure to international travelers. Archaeological discoveries from prehistoric times, festivals that feature aspects of both preserved traditions and new ideas, native meals and hand-crafted goods. There are a variety of cities where you can begin your adventures in South Africa. Cape Town, South Africa is one of the more popular car rental pick-up points, or you can choose from locations in cities like Port Elizabeth, Durban or Pretoria. Peruse Auto Europe's online car rental fleet guide for South Africa to find the right rental car category for your trip!
Why Rent an Economy Car in South Africa

From the bustling city streets to backcountry roads, an economy rental car in South Africa will get you anywhere you need to be with ease. Economy class vehicles offer outstanding fuel-economy, and sporty driving feel, perfect for short day trips around South Africa.
Popular Economy Rental Car Models: Chevrolet Spark, Ford Fiesta, Toyota Etios, VW Polo.
Why Rent a Compact Car in South Africa

Rent a compact car in South Africa when you need some extra legroom and luggage space in your rental vehicle without a hefty price tag. Compact rental cars in South Africa come in a variety of categories, including 2-doors, 4-doors, sedans, wagons, and both automatic and manual transmissions.
Popular Compact Rental Car Models: Toyota Corolla, Nissan Almera, Audi A3, Ford Focus.
Why Rent a Mid-Size Car in South Africa

Travelers who need space for a few extra passengers with luggage, will be served well by a mid-size rental car in South Africa. These versatile cars are available in a variety of different body styles and models, so finding the perfect mid-size vehicle in South Africa to suit your travel needs is incredibly easy.
Popular Mid-Size Rental Car Models: Toyota Quest, Mitsubishi ASX, BMW 2 Series, Toyota Avanza.
Why Rent a Full-Size Car in South Africa

When you're in need of a spacious cabin and room for both passengers and luggage, renting a full-size car in South Africa is the best choice. Drivers and passengers will enjoy the extra legroom and smooth ride of a full-size or family vehicle.
Popular Full-Size Rental Car Models: BMW 3 Series, Audi A4, Mercedes C Class, Chrysler 300C.
Why Rent a Luxury Car in South Africa

Enjoy the highest standard of travel transportation when you book a luxury or sports car rental in South Africa. Whether you're interested in an exotic car, like a Lamborghini or Ferrari, a luxury roadster like a Mercedes Benz SLK, or a small coupe like a Jaguar F-Type, Auto Europe's luxury fleet is guaranteed to contain the perfect car to accommodate your travel desires.
Popular Luxury Car Rental Models: Mercedes E Class, BMW 5 Series, Jaguar F Type (Coupe & Cabrio), Audi A8.
Why Rent an SUV or Van in South Africa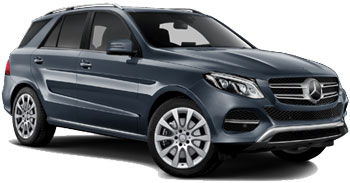 Traveling with the whole family en tow or just need to transport additional large luggage for an extended road trip? An SUV or van rental in South Africa will provide you with all the passenger room and luggage capacity you need. Choose from a variety of models and styles, whether you need a 4x4 to traverse rough terrain or a spacious passenger van, Auto Europe's got you covered.
Popular SUV & Van Rental Models: Nissan Qashqai, Nissan X-Trail, Toyota Hilux, VW Transporter, VW Kombi (8 passenger).