Car Rental Cape Town, South Africa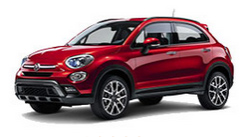 Cape Town is one of many cities that offers an abundance of fun and excitement for vacationers touring South Africa! A car rental in Cape Town is the perfect way to ensure you enjoy all the region has to offer. Enjoy the beautiful white sand beaches and the beautiful view from Table Mountain overlooking metropolitan Cape Town. Dine at the four star bistro's in the city, or head outside of the city to the cape wine lands. Whether winter or summer curl up with a glass of South African Steen and relax! A car rental in Cape Town allows access to all. Are you a golf fan? The Cape region has more than 70 world class golf courses with spectacular views and of course world class golfing.
Auto Europe offers several convenient pickup locations like the Cape Town International Airport and Cape Town Railway Station, with a wide fleet selection so, you are guaranteed to find the perfect rental for your excursion. Use our booking engine to start comparing rates in Cape Town or give us a call today at 1-888-223-5555!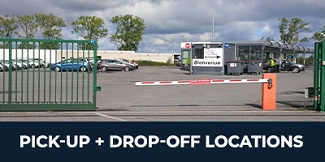 Cape Town, SA car rental pick-up and drop-off
Let us know which of the Cape Town, South Africa, car rental sites you'd like to visit by utilizing our search engine to begin your search. In addition to Cape Town Airport's fleet of autos, there are additional downtown sites. There are both Avis and National facilities at the airport and around the city. With Auto Europe, clients may pick up and drop off their Cape Town car rental in a variety of locations! Let us know if you don't see what you're searching for and we'll try our best to track it down.
1-888-223-5555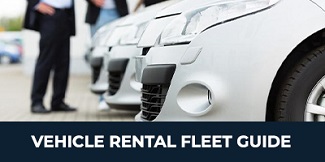 Cape Town, SA car rental models
An ever-expanding selection of car rental models is available on Auto Europe's platform, as well as 24-hour customer support and pricing optimizations. Rates for Cape Town vehicle rental models can be found on autoeurope.com, from Ford Edge SUVs to Chevy Impalas and Chrysler 300s. A Volkswagen Jetta or a Chrysler Pacifica 7-seater van for the family is not to be overlooked. In Cape Town, you may rent a vehicle whether you're in South Africa for business, leisure, or educational purposes.

Look through our varied car rental fleet!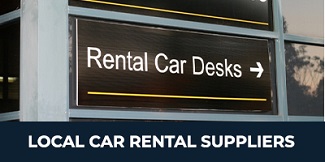 Cape Town, SA car rental providers
On the Auto Europe website, Avis and National car rental prices in Cape Town are updated in real-time. Online savings and 24/7 customer care may be yours for the taking with just three simple clicks. Your South Africa car rental will be waiting for you as soon as you arrive at the airport with your identification, driver's license, and airline boarding pass. To learn more about the Cape Town automobile rental companies we work with, click on the links below.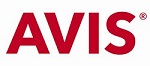 Please have a look at our car rental reviews from past satisfied customers!
Points of interest with a Cape Town car rental
Whether you are spending a week or month South Africa has a diverse offering of activities. A rental car in Cape Town allows you the freedom to spend your entire vacation in the Cape Region or take of to the capital city of Johannesburg (locally shortened to Jo Burg). While in Jo Burg enjoy shopping, dining and sightseeing. Or, if you prefer head to Kruger National Park take a rustic safari through the exotic national park or, enjoy four star accommodations. Enjoy the freedom and flexibility that a car rental in Cape Town will allow you. Auto Europe also has flexible rental and travel policies. If you are truly looking for a rustic adventure travel to the Namib Desert located on the Namib coastline in Namibia. Whether it is sipping steen in Cape Town or touring with the Tigers in the Namib Desert you are free to see it all with a car rental in Cape Town. Questions about driving in South Africa? Unsure about local driving laws visit our driving information page to set your mind at ease.
Travelers can also drive their Cape Town car hire to the following cities in South Africa:
| | | | |
| --- | --- | --- | --- |
| Driving Route | Distance (mi) | Distance (km) | Avg. Trip Time |
| Cape Town to Port Elizabeth | 465 MIs | 749 KMs | 8h 13min |
| Cape Town to East London | 642 MIs | 1034 KMs | 11h 5min |
| Cape Town to Johannesburg | 869 MIs | 1398 KMs | 14h 20min |
| Cape Town to Pretoria | 904 MIs | 1455 KMs | 14h 49min |
| Cape Town to Durban | 1016 MIs | 1635 KMs | 16h 58min |
Cape Town car rental FAQ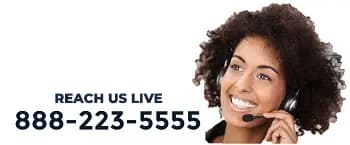 Is an international driver's permit recommended to drive in Cape Town?
The subsequent places will need an international driver's permit (IDP) to rent a vehicle: Portugal, Italy, Iceland, Hungary, Dominican Republic, Czech Republic, Argentina, Australia, South Africa, Serbia, United Arab Emirates. If you have any additional questions on acquiring your IDP make sure you give us a call for more details.
If I rent a car or truck in Cape Town am I allowed to drive it directly into close by countries?
A good number of rental-car classes can be driven around Western Europe with out limitation. Due to insurance restrictions, you'll notice limits on luxury car groups in Cape Town and on travel in certain places. Auto Europe has specialized rental programs for driving a motor vehicle into Eastern Europe. Contact Auto Europe should you have any inquiries about the region you're planning on driving a vehicle to.
Am I allowed to use third party insurance for my car rental in Cape Town?
Popular credit card providers such as Visa, Amex, MasterCard, Discover, and more are able to offer insurance coverage for your rental-car in Cape Town. Auto Europe recommends you to assess offers to discover what insurance coverage is available for the car rental.