Israel Fleet Reference Guide - Car Rentals
Make your next international excursion a Middle Eastern adventure. Israel is a country of exceptionally rich cultural and religious diversity. Recognized as part of the biblical holy land, a large segment of Israel travel is pilgrim-based, though there are also many inquisitive souls who visit Israel for its non-religious attractions. Tel Aviv vacationers will find a strong commitment to the performance arts, a vibrant nightlife, and must-watch city for the fashion forward. Discover the many faces of this divine destination at your leisure with an Auto Europe car rental!
Why Rent an Economy Car in Israel

Travelers bound to a budget, or those only need a small vehicle during their vacation, should consider booking an economy rental car. Economy rental cars have excellent fuel-economy, and are very easy to park and drive. Save your money for sightseeing activities when you rent an affordable economy car rental in Israel.
Popular Economy Rental Car Models: Suzuki Alto (4-door), Hyundai i10 (4-door), Opel Corsa, Daihatsu Sirion, Mazda 2, Chevrolet Spark.
Why Rent a Compact Car in Israel

A compact rental car in Israel provides travelers with a slight increase in luggage capacity and interior cabin space compared to an economy class vehicle, without sacrificing fuel-economy and driving ease. Compact car rentals are available in wagon, sedan, and hatchback body styles, and in both manual and automatic transmissions. Compact class rentals offer a great value and a comfortable ride.
Popular Compact Rental Car Models: Fiat Grande Punto, Hyundai Accent, Kia Rio, Hyundai i25, Opel Mokka.
Why Rent a Mid-Size Car in Israel

For small groups or families looking to travel most comfortably and efficiently, a mid-size rental car in Israel is an excellent choice. Mid-size class cars provide significantly more trunk space than compact and economy class vehicles, while still maintaining a reasonable gas mileage.
Popular Mid-Size Rental Car Models: Hyundai i30, Mazda 3, Toyota Corolla, Honda Civic, Honda Insight Hybrid, Nissan Qashqai.
Why Rent a Full-Size Car in Israel

In need of some extra luggage capacity to accommodate your travel group, but don't want to spring for an SUV or van rental? A full-size rental car in Israel offers beyond adequate trunk space, a comfortable and spacious cabin, and additional legroom for backseat passengers. Our fleet of mid-size cars range from sedans to wagons, and even convertibles, available in both transmissions, and in gasoline and diesel variants.
Popular Full-Size Rental Car Models: Mazda 6, Kia Carens, Mitsubishi Grandis, Toyota Avensis, Honda Accord, Opel Insignia.
Why Rent a Luxury Car in Israel

Renting a luxury vehicle in Israel will provide you a driving experience second to none. Auto Europe's vast luxury and sports car fleet includes many popular models from all your favorite luxury car manufacturers including, Ferrari, Mercedes Benz, BMW, Audi, Porsche and many more!
Popular Luxury Car Rental Models: BMW 5 Series, Cadillac CTS, Buick La Cross, Chevrolet Impala.
Why Rent an SUV or Van in Israel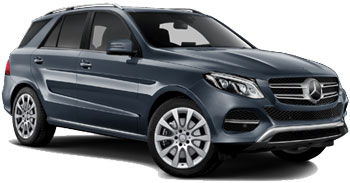 For travelers vacationing with a large group of 5 or more, Auto Europe offers a large selection of SUV and van rental options, including vans able to accommodate up to 9 passengers. Whether you're interested in renting a Range Rover or a Volkswagen T5 passenger van, Auto Europe can provide you with the perfect rental to enhance your vacation experience.
Popular SUV & Van Rental Models: Kia Carnival (7 Passenger), Renault Traffic (9 Passenger), Chevrolet Traverse.
| | Class | Doors | Passengers | Transmission | Trunk Capacity |
| --- | --- | --- | --- | --- | --- |
| Suzuki Alto | Mini | 2 | 4 | Manual | 227 l |
| Hyundai I10 4dr | Mini | 4 | 4 | Automatic | 227 l |
| Daihatsu Sirion | Economy | 2 | 4 | Automatic | 255 l |
| Chevrolet Spark | Economy | 2 | 4 | Manual | n/a |
| Hyundai I20 | Economy | 4 | 4 | Automatic | 227 l |
| Hyundai I10 4dr | Economy | 4 | 4 | Manual | 227 l |
| Opel Corsa | Economy | 4 | 4 | Automatic | n/a |
| Mazda 2 | Compact | 4 | 4 | Automatic | 255 l |
| Kia Rio | Compact | 4 | 4 | Manual | 340 l |
| Hyundai i30 wagon | Compact | 4 | 5 | Automatic | n/a |
| Opel Mokka | Compact | 4 | 5 | Automatic | n/a |
| Toyota Corolla | Mid Size | 4 | 5 | Automatic | 311 l |
| Mazda 3 | Mid Size | 4 | 4 | Automatic | n/a |
| Mazda 5 | Mid Size | 4 | 5 | Automatic | n/a |
| Chevrolet Orlando | Mid Size | 4 | 5 | Automatic | n/a |
| Toyota Avensis | Standard | 4 | 5 | Automatic | 425 l |
| Renault Traffic 9 Pax | Standard | 4 | 9 | Manual | n/a |
| Kia Carens 6 seater | Standard | 4 | 6 | Automatic | 340 l |
| Chevy Malibu | Full Size | 4 | 5 | Automatic | 481 l |
| Chevrolet Traverse | Full Size | 4 | 7 | Automatic | n/a |
| Honda Accord | Premium | 4 | 5 | Automatic | 425 l |
| Chevrolet Impala | Luxury | 4 | 5 | Automatic | 510 l |
| Cadillac CTS | Special | 4 | 5 | Automatic | n/a |