Car Rental Bilbao, Spain
Bilbao is the heart and metropolitan capital of the Biscay Province in North-Central Spain and today the city is a thriving urban hub wrapped in the fertile Spanish landscape which surrounds it. Glorious mountains, dense forests, and pristine beaches border Bilbao on all sides: the perfect setting for an afternoon drive. With over one million residents, the pulse of Bilbao is quick, reflecting a dense population of young Spaniards. There's a lot to do and see in Bilbao and visitors marvel at the historic landmarks, fine restaurants and well-kept museums sprinkled across the city. Skip the bus and rent a car in Bilbao so that you can enjoy immediate access to local hot-spots and points of interest. Browse Auto Europe's rental car fleet and book with confidence, knowing that our vehicles are available at convenient locations throughout the city, and the Bilbao Airport.
Enjoy Spain with a Bilbao Car Rental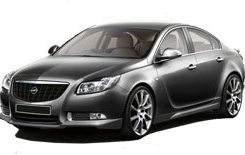 Kick-off your trip to Spain with a Bilbao rental car! Touring Bilbao and the surrounding region allows you to enjoy historic architecture alongside unique, contemporary buildings - a juxtaposition which creates a charming, eclectic cityscape visitors adore. The downtown area is ripe with museums, restaurants, bars, and also plays host to annual festivals which draw crowds from around the world. When touring Bilbao in your rental car be sure to visit a little place you may have heard of: the Guggenheim Museum. Some of the finest artwork in the world can be found here, but for many the city of Bilbao is the real work of art. Soaring cathedrals inspire visitors here, adorning the city with Gothic, Baroque, and Romanesque architecture. Whether you're in town for peace and quiet or have plans to attend the annual Semana Grande festival (held at the beginning of August), a Bilbao car rental from Auto Europe will allow you to make the most of your time in Spain. If you're nervous about driving in a foreign country, we hope you'll visit our driving information page for tips about navigating Bilbao's roads.

Renting a Car in Bilbao with Auto Europe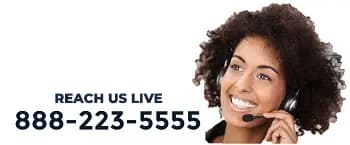 Jostling for position in a crowded bus or train is not a vacation in our eyes - that's why we're committed to helping savvy travelers explore Europe in comfort one city at a time. For over 60 years Auto Europe has guaranteed the lowest rates in the industry, but what truly sets us apart is our award-winning customer service. Any company can have a toll-free number, but at Auto Europe we offer more: friendly, experienced agents available 24/7, year-round at 1-888-223-5555. Combine our secure, efficient online booking engine with hold times which are virtually nonexistent and 24/7 phone support and it quickly becomes clear that booking with Auto Europe will make your trip to Bilbao, Spain hassle free.