Car Rental Murcia, Spain
Founded in 825 AD, Murcia has a very rich cultural history, and has much to offer visitors while on vacation in Spain. The city is located south of Alicante, and is well known for its agricultural traditions. Murcia exports many fruits, vegetables and flowers, earning it the nickname "Europe's Orchard." Visitors flock to beautiful locations like the Cathedral of Murcia and the Casa Cerda, and each year are treated to many local festivals and cultural celebrations.
See More of Spain with a Car Rental in Murcia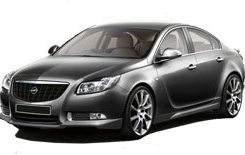 Thanks to its location, Murcia is a great place to pick up your car rental in Spain. From Murcia, access cities up the coast like Alicante, or cruise down the coast to Almeria. Whether you're headed inland to Madrid, or planning on returning your rental car in Barcelona, Murcia will serve as a great transportation hub for your next vacation in Spain.
In the capital of the Murcian region of Spain, the southeastern city of Murcia is comprised of the perfect blending of Gothic and Baroque styles of architecture.

When visiting Murcia, Plaza Cardinal Belluga will most likely be the highlight of your time in this city. Plaza Cardinal Belluga displays both Gothic and Baroque styles of architecture. The entire city is comprised of buildings from both the 18th and 19th centuries. Another wonderful piece of architecture worth visiting is the Episcopal Palace of Murcia, and the Murcia Cathedral that was built in the 14th century.

In Murcia, travelers should visit Museo de Arqueologia for seeing archeological artifacts that are particular to the region. The island of Mar Menor very close to the Murcia shoreline is a great destination for basking in warm lagoons. There is also the Terra Natura water-and-theme park.

When traveling outside Murcia, the A-30 route offers a scenic getaway to the coastal city of Cartagena. Cartagena is just over 30 minutes away from Murcia, and the route eventually leads to Europe's largest saltwater lake, La Manga. It's a tropical retreat and it makes for an excellent day trip when you need a break from the Gothic coastal cities of southeastern Spain.

San Javier is another coastal city about 40 minutes away along the A-30 route.

If you want to drive more inland and visit Sierra Espuna, a small mountain park, it's just over an hour away from Murcia along the A-7 route. You can enjoy the fresh air as you drive through the green rolling hills and see the lush forests along the way.

Rent a Car in Murcia with Auto Europe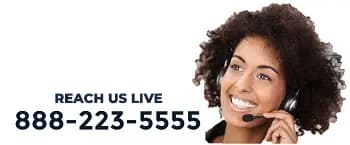 See more of Spain and make your travel plans in advance with Auto Europe. We guarantee the best prices in the industry, so you never have to worry about finding a better deal! Auto Europe also offers 24-hour roadside assistance wherever your rental is located. If you have questions about the booking process, Auto Europe staff is available over the telephone to answer questions or to book a rental. Call us toll free, at 1-888-223-5555.