Car Rental Arrecife, Spain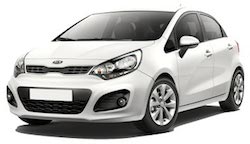 Whether you are in the mood to lay by the beach at Playa Del Reducto, visit the Castillo de San Gabriel, get your heart pumping at the Escape Room Lanzarote, or just take your time and enjoy the local food and beverages we have the perfect car to suit your needs at a fraction of the cost of the competition. Use the booking engine at the top of the page to reserve your Spain auto rental today and experience what it is that sets us apart from the competition. Should you find that you have a question about your vehicle rental, please contact us today at 888-223-5555. our award winning customer support team is here 24/7 including nights and weekends to ensure that all of your questions are properly addressed in a timely manner.
Where are the Rental Offices in Arrecife?
We offer the lowest rates from multiple suppliers in locations all across Arrecife in such locations as airports, downtown offices and even rail stations. By having vehicles available in so many locations it only adds to your convenience in being able to find the perfect location to suit your needs. Don't wait another moment longer and reserve your Arrecife car rental today!
Rent a Car with the Best Suppliers in Arrecife
We operate along with the best and most devoted agencies like Avis and Europcar to present our buyers with a sense of not only ease when it comes to realizing they arranged with the right business, but to also save them bucks in the process. It is for this factor why we are able to offer such significant discounts to the customers in Arrecife. No matter what your desires may be in a low cost car rental, our suppliers will be able to handle it with ease. Be sure to use the booking tool at the top of the page to hold your discounted vehicle rental immediately and save more by booking with Auto Europe!
---
Other Frequently Asked Questions When Renting A Vehicle In Arrecife
Are There Any Age Restrictions When Renting An Auto In Arrecife?
Yes there are age restrictions when renting a car in Spain, well at least there is an age minimum, which is 21 years old. There is no maximum age as long as you are in good health and have a current/valid driver's license from your home country. Also, don't forget your international driver's permit. Be sure to learn more about the age requirements by country and visit our travel tips page on the subject.
Do I Need An International Driver's Permit (IDP) In Order To Rent A Car In Arrecife?
Yes! All drivers from Canada are required to have an international driver's permit (IDP) as well as their regular driver's license in order to rent a vehicle in Spain. This also includes Arrecife. Be sure to pick yours up from your local auto club for about $25 before you leave on your trip.
How Can I Find A Good Rate On A Hotel Stay In Arrecife?
Not only do we offer the lowest prices around on auto rentals, but on hotel stays too. Visit our hotel deals page today to learn more about the options in Arrecife that best suit the needs of your travel party today! Find amazing deals today on such locations as Hotel Sol, Casa Tara and Club Valena and experience Arrecife in comfort and style.
---
Specialty Rental Options for Travelers to Arrecife
Auto Europe offers more than just traditional rental cars. We've got luxury automobiles, passenger van rentals, and even motorhomes are available to rent in Arrecife. You can compare these prices along with other rentals to find the best option for you and your travel party. Click the links below or give us a call to review all of your options, 1-888-223-5555.
Luxury Car Rentals in Arrecife - Reserve a luxury rental vehicle in Arrecife from Auto Europe and have a premium getaway at a reasonably priced fee. Regardless of whether you plan to spend your Arrecife trip shopping, tasting a nearby dishes or traveling around the city with the top down within your convertible, a luxury rental-car from Auto Europe will afford you the possibility to experience this and even more.
Van Rental Arrecife - Are you planning a voyage in Arrecife with a larger group, or maybe want more room for transporting extra Essentials? Why don't you rent a van for your personal journey and have ample leg and storage room for all your visiting partners. It is not only more convenient to rent a van while traveling accompanied by a large group of people in the city it's also less costly when scheduling with Auto Europe. Book your Arrecife van rental from Auto Europe today and save more with our price match guarantee.
Arrecife Motorhome Rentals - Uncover more of the sights and sounds from the comfort and style within your personal traveling accommodations with a motorhome rental in Arrecife from Auto Europe. With the conveniences of a modern hotel, a motorhome rental in Arrecife is a brilliant way to drink in any sights and sounds of Arrecife. We at Auto Europe partner with amazing motorhome rental providers in Arrecife to ensure you have the ability to rent the ideal motorhome for your needs.