Car Rental Cordoba, Spain
History records Cordoba as the once famed capital of Hispania Ulterior in Roman Times, and the successful trade and culture capital for the Arab State and Islamic Caliphate during the Middle Ages. Today, the ancient architecture of Cordoba conjures an ostentatious past that lures myriad travelers from around the globe. Narrow cobblestone streets leading to restaurants and cafés with sidewalk terraces wind under lofty cathedrals and ornate edifices, and the city hosts annual festivals to commemorate Spanish heritage and to observe religious tradition, while maintaining the excitement and joy of a modern celebration through music, dancing, and delicious food. The best way to tour the city and the Andalusia region is by car. A rental car in Cordoba gives you the option and freedom for further exploration during your Spanish holiday. Browse Auto Europe's extensive
rental car fleet
available at for pick up at locations in the city.
Discover Cordoba with a Rental Car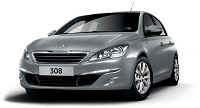 The city of Cordoba is located north of the Guadalquivir River in the Cordoba Province of the Andalusia region that is distinguished by a subtropical-Mediterranean climate. The old town of Cordoba is the second largest in Europe and has been classified by UNESCO as a World Heritage Site. Various Roman and Medieval structures densely packed around the Great Mosque of Cordoba lend to a fascinating perspective into the eclectic history surrounding the city. The free-standing columns of Roman temple and the circular mausoleum preserve the memory of a once powerful empire, and the embellished hypostyle arcade of the Great Mosque of Cordoba remains a gem and major attraction of the city. For travelers that anticipate Spanish festivals, Cordoba delivers by hosting celebrations in late spring leading into the summer. The Feria de Cordoba is a huge fair held the last week of May to celebrate dancing, flamenco and salsa music, great food, and not working. Guitarists flock to Cordoba in July to partake in the Festival Internacional de la Guitarra for two weeks of concerts showcasing popular jazz, flamenco and classical musicians. While historical landmarks and annual festivals are aplenty, a Spanish city is nothing without its sophisticated tapas of seafood and meat seasoned with paprika, garlic, cumin, salt, pepper, and saffron. Enjoy a delicious, evening meal on a restaurant terrace overlooking incredible monuments. Touring the city by car is advantageous over public transportation by giving you the freedom to explore your vacation destination at leisure. Learn more about driving in Spain by visiting our driver information page.

Renting a Car in Cordoba with Auto Europe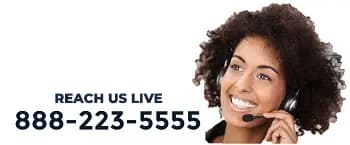 Cordoba beckons you to explore downtown byways and the fertile landscapes in the comfort of a rental car. Auto Europe is committed to providing the very best rental car experience in the industry by offering guaranteed low rates and 24-hour customer support by phone. To learn more about renting a car in Spain, visit our rental car FAQs or call us toll-free at 1-888-223-5555 to speak to a live representative.
Popular Locations for Car Rentals in Spain