Sixt Spain: Quality Car Rentals at a Discount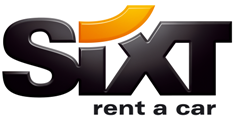 There are millions of reasons why you would want to book a car rental with Sixt. First there is the extensive rental car selection. You can take your pick of thousands of fleet and reserve that vehicle for one day, two days or even a week or two. Sixt in Spain offers convenient pick-up and drop-off locations throughout the country and in major cities like Zaragoza, Madrid, and Malaga. Wherever you are headed you can count on a Sixt location being nearby. Sixt offers low prices for their rentals as well. There is definitely a reason so many people use Sixt for their Spain rental car.
Rent a Car with Sixt in Spain through Auto Europe
Booking your car rental in Spain with Sixt through Auto Europe enables you to get the best of both worlds. You will enjoy all of the luxuries and amenities of a Sixt rental, with our team of award-winning agents also on your side around the clock all year long. This makes it so much easier to reach Sixt day or night and ensure that you'll get the help that you need, when you need it. We are based in the USA and have English speaking agents who are eager to answer any questions you might have. But that's not all. Your rental car in the Spain is guaranteed to be priced lower than the competition when you book with Auto Europe. We have been working with Sixt for many years now, booking thousands of cars yearly. Our relationship with the company enables us to serve your needs.
Car Rental Insurance in Spain with Sixt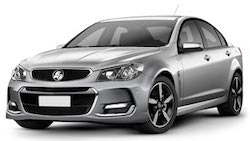 Vacationers booking a rental vehicle with Sixt will have the choice to add additional insurance coverage to their automobile in the rental car booking process. All Auto Europe "Basic Rates" include Value Added Tax (VAT), liability insurance, and fire insurance coverage. In the United Kingdom drivers are required to possess CDW insurance and theft protection insurance for all cars. Various other towns and cities in Europe, with London being one of them, require these additional insurances as well. Travelers can save money by buying rental car insurance when they book their car rather than paying out a larger daily price when you pick-up your rental vehicle. In a sample of Sixt rentals in European towns, we discovered inclusive insurance rates tend to add on between $5-$15 to your Sixt rental rate every day. The highest level of insurance obtainable, no deductible, extended insurance coverage, adds on an extra $15-$25 to the every day rental charge.
---
Frequently Asked Questions About Renting a Car from Sixt
What do I need to pick-up my Sixt rental car?
To pick up your rental car you will need a reservation voucher from Auto Europe. A reservation voucher contains specific information needed by the car rental supplier at time of your pick up. Reservation vouchers will be either faxed or emailed to you immediately once payment is applied to the reservation. Reservations made online can be mailed to you upon request.
Can I cancel my Sixt booking?
Unless otherwise noted in your rental agreement, all Sixt rentals booked through Auto Europe can be canceled up to 48 hours before pick-up time free of charge.
Can I return my Sixt rental in Spain to a different location?
Auto Europe can book one-way car rentals for travelers looking to pick up in one place in Spain and return to another. Enter your destinations and dates in the booking engine above to compare all your options with Sixt and our other popular suppliers like Enterprise, Sixt, and more. Most one-way car rentals will charge an additional "drop fee" for returning the car to a different location.
Book Your Sixt Rental Car in Spain with Auto Europe and Save!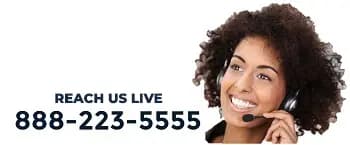 While there are many forms of transportation, one of the easiest and best ways to get around in Spain is by a rental car with Sixt. In countries that are filled with tourists why would you want to rely on over crowded buses or unreliable public transportation? Renting a car is a fun and affordable alternative to public transit, allowing you the ability to take in the sights at your own speed.