Sixt Car Rentals in Denmark with Auto Europe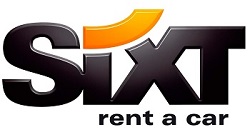 Sixt offers rental car centers throughout most of Denmark. These multiple locations make booking your Denmark rental car super simple and convenient. Choose the rental vehicle that you want from a large selection of available choices, choose daily or weekly rental and you're all set to start exploring. Sixt makes renting a car in Denmark one of the easiest things that you'll ever do.

Car Rental Insurance in Denmark with Sixt
Tourists reserving a rental car with Sixt will have the option to add extra insurance coverage to their automobile in the rental car booking process. Virtually all Auto Europe "Basic Rates" include Value Added Tax (VAT), liability insurance, and fire insurance coverage. In the Uk drivers are required to have CDW insurance and theft protection insurance for all vehicles. Some other towns and cities in Europe, with London being one of them, call for these additional insurances as well. Travelers can save money by buying car rental insurance when they book their car rather than paying a higher daily price when you pick-up your rental vehicle. In a sample of Sixt rentals in European cities, we found inclusive insurance rates tend to add on between $5-$15 to your Sixt rental price daily. The best level of insurance available, no deductible, extended insurance coverage, adds on an extra $15-$25 to the every day rental charge.
Insurance Coverage Breakdown
Basic Insurance: Included with all Auto Europe rentals, VAT included, liability insurance and fire insurance.
Inclusive Rate w/ Deductible: All of the Basic Plan plus CDW insurance with a deductible, theft protection with a deductible, and roadside assistance.
No Deductible, Extended Coverage: All of the Basic Plan plus CDW including damage to wheels, glass, underside, roof with a zero deductible, theft protection with a zero deductible, and roadside assistance.
---
Frequently Asked Questions About Renting a Car from Sixt
Can I use a debit card to pay for my Sixt booking?
The easiest way to reserve your rental car is to use a credit card, American Express, MasterCard, or Visa. If you have questions about paying with a debit card or other form of payment we do have options, give us a call at 888-223-5555 to find the best one for your rental car booking.
Can I return my Sixt rental to a different location?
Auto Europe can book one-way car rentals for travelers looking to pick up their vehicle in one city and return to another. Enter your destinations and dates in the simple booking engine above to compare all your options with Sixt and our other popular suppliers like Avis, Europcar, and many more. Most one-way car rentals will charge an additional "drop fee" for returning the car to a different location.
What if I find a better rate for a rental car?
One of the best things about Auto Europe is our rental rates and services are guaranteed to be the very best in the industry. If you come across a better price from a competitor and the rate is on a comparable vehicle including the same terms, locations, and car rental fees we will be glad to beat the price for you. Please complete our Guaranteed Best Rate form if you have found a better rate with one of our competitors.
Book your Sixt Rental Car in Denmark with Auto Europe
While there are multiple forms of transportation, one of the easiest and best ways to get around in Denmark is by a rental car with Sixt. In countries that are filled with tourists why would you want to rely on over crowded buses or unreliable public transportation that won't take you to lesser known locations? Renting a car is a fun and affordable alternative to public transit, allowing you the ability to take in the sights at your own speed.