Car Rental Albacete, Spain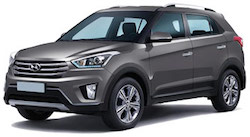 Albacete has so many sights and sounds for tourists and locals alike that it is no wonder that so many people choose to rent a car for their stay. Visit one of the many cathedrals like the Catedral de San Juan Bautista, the Museo de Albacete, botanical gardens or just play your trip by ear. All of this can be done in the fraction of the time that waiting for public transportation by renting a car from Auto Europe. Use the booking engine at the top of the page to reserve your Spain vehicle rental from us today and save more by booking online!
What Types Of Locations Can I Obtain My Albacete Car Rental from?
We have spent more than 60+ years making partnerships across the world to be able to give you the most choices when selecting a pick-up or drop-off location for your vehicle rental needs, including Albacete. These locations include airports, train stations and offices throughout the city center. Be sure you use the booking tool at the top of the page to reserve your Albacete auto rental today and save big when reserving with Auto Europe!
Which Suppliers Does Auto Europe Partner With In Albacete?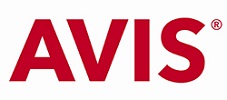 We work utilizing the most effective and most devoted businesses like Avis to present our consumers with a sense of not only relaxation when it comes to understanding they arranged with the right enterprise, but to also save them funds in the process. It is for this factor why we are able to offer such immense benefits to the shoppers in Albacete. No matter what your desires may be in a low cost rental vehicle, our vendors will be able to handle it with ease. Be sure to use the booking gadget at the top of the page to reserve your discounted vehicle rental immediately and save more by booking with Auto Europe!
---
Frequently Asked Questions when renting a car in Albacete
Do I need an international driving permit to rent a car in Albacete?
Yes! All drivers from Canada and the US must have an international driver's permit in conjunction with their regular driver's license to rent a car in Spain, which includes Albacete. Be sure to pick yours up for about $25 from your local auto club before leaving on your trip.
How can I find a good rate on a hotel stay in Albacete?
Visit our hotel deals page today in order to lock in a great rate on lodgings in and around Albacete. We are proud to offer our customers the ability to reserve their vehicle and hotels stays from the same location, which makes planning your Spanish vacation that much easier. Reserve your Albacete hotel stay today and save!
What are the age requirements when renting a car in Albacete?
Drivers need to be at least 21 years of age in order to rent a car in Spain. Also, there is no maximum age when renting a car in Spain as long as you have a valid driver's license in good standing and an international driver's permit. Visit our age requirements page in order to learn more about the minimum and maximum ages when renting cars in Europe.
---
Does Auto Europe Offer Specialty Vehicle Rentals in Albacete?
We offer customers great rates on specialty vehicles like luxury cars, van rentals, motorhomes and even long term leases for a fraction of the cost of our competition. No matter what you needs may entail we have the perfect vehicle for your needs. Book your specialty rental today and save big when making a reservation online with us today!