Iceland Car Rentals - Fleet Category Guide
Vacationers to Nordic Iceland won't have to forgo visiting popular sites due to limited transportation options when they pre-confirm their car rental with Auto Europe. The incredible, geothermal spa the Blue Lagoon, the daunting power of the Gullfoss, a massive waterfall and the Golden Circle, which offers many scenic viewpoints to leisure drivers are all accessible to Auto Europe car rental clients. Pick up your car rental in Reykjavik and set the pace for the next leg of your Icelandic journey!
Why Rent an Economy Car in Iceland

Travelers looking to stay on a budget, or those who aren't in need of a large vehicle will enjoy a fuel-efficient, agile, and sport economy rental car in Iceland. Navigate Iceland's ring road, with stops at all the fabulous waterfalls, thermal pools, and scenic vistas in a fun little car that helps you better stretch your dollar.
Popular Economy Rental Car Models: Hyundai i10 (4-door), Kia Rio, VW Polo, Hyundai i20, Renault Clio Wagon.
Why Rent a Compact Car in Iceland

Compared to the smaller economy class vehicles offered by Auto Europe, compact rental cars offer slightly more trunk room and interior passenger space, without sacrificing significant fuel-economy, or driving ease. Compact rental vehicles come in both wagon and sedan variants, including both automatic and manual transmissions styles.
Popular Compact Rental Car Models: VW Golf, Hyundai i30 (Wagon & Sedan), Kia Ceed Wagon, Suzuki Jimny.
Why Rent a Mid-Size Car in Iceland

When traveling with family or a small group of 3-4 people, a mid-size rental car in Iceland will allow you to seat all your passengers comfortable and carry any larger additional luggage in the trunk, while still maintaining a reasonable fuel-economy that won't break the bank. Auto Europe's selection of mid-size rental models in Iceland includes a variety of 4x4 options, small crossovers, and winter-capable sedans for you to choose from, so no matter what your travel needs may be, Auto Europe will surely be able to accommodate.
Popular Mid-Size Rental Car Models: Dacia Duster 4x4, Hyundai ix35 4x4, VW Caddy Maxi, Suzuki Grand Vitara 4x4.
Why Rent a Full-Size Car in Iceland

For families or groups of 3-5 people, a full-size rental car in Iceland is easily the best, and most cost-effective choice for personal transportation. Instead of springing the extra cash for a van or SUV, renting a full-size vehicle affords you nearly as much luggage capacity, a spacious interior, and superior gas mileage.
Popular Full-Size Rental Car Models: Skoda Octavia (Wagon & Sedan), Kia Sportage 4x4, Kia Sorento 4x4.
Why Rent a Luxury Car in Iceland

Driving a high-end luxury vehicle is something that many of us would never be able to achieve, but thanks to Auto Europe's comprehensive luxury rental car fleet, you can experience driving like never before. Luxury and sports car rentals come fully-equipped with all the most modern driving-aid technologies and creature-comforts, designed to enhance your driving experience like never before.
Popular Luxury Car Rental Models: BMW 5 Series, Mercedes E Class, Land Rover Defender 4x4 (7 Passenger).
Why Rent an SUV or Van in Iceland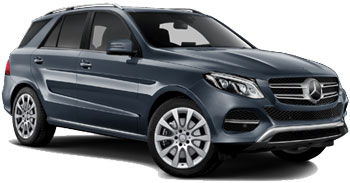 Iceland's stunning panoramic landscapes are notoriously harsh, and the terrain can quickly become unnavigable in a traditional car, and with so many incredible places to explore on the island, reserving an 4x4 SUV or van rental in Iceland is an absolute must for the adventurous traveler. All our van and SUV offerings have plenty of room for storage, comfortable and spacious interiors, and seating for between 5 and 9 passengers.
Popular SUV & Van Rental Models: Nissan Pathfinder 4x4 (7 Passenger), Toyota Landcruiser 4x4, Mercedes ML 250 4x4, Land Rover Discovery 4x4, Renault Traffic (9 Passenger).
| | Class | Doors | Passengers | Transmission | Trunk Capacity |
| --- | --- | --- | --- | --- | --- |
| Renault Clio wagon | Economy | 4 | 4 | Automatic | n/a |
| Kia Rio | Economy | 4 | 4 | Automatic | 340 l |
| Kia Rio | Economy | 4 | 4 | Manual | 340 l |
| Hyundai i30 | Compact | 4 | 4 | Automatic | n/a |
| Hyundai i30 | Compact | 4 | 4 | Manual | n/a |
| Hyundai i30 wagon | Compact | 4 | 5 | Automatic | n/a |
| Hyundai i30 wagon | Compact | 4 | 5 | Manual | n/a |
| Hyundai ix35 4x4 | Mid Size | 4 | 5 | Automatic | n/a |
| Suzuki Vitara 4x4 | Mid Size | 4 | 4 | Manual | 255 l |
| Kia Sorento | Standard | 4 | 5 | Automatic | 311 l |
| Skoda Octavia Wagon | Standard | 4 | 5 | Automatic | 396 l |
| Skoda Octavia Wagon | Standard | 4 | 5 | Manual | 396 l |
| Toyota Landcruiser 4x4 | Full Size | 4 | 5 | Automatic | n/a |
| Land Rover Discovery 4x4 | Premium | 4 | 5 | Automatic | n/a |
| BMW 5 Series | Luxury | 4 | 5 | Automatic | 453 l |
| Land Rover Discovery 4x4 | Luxury | 4 | 5 | Automatic | n/a |