Car Rental Alberta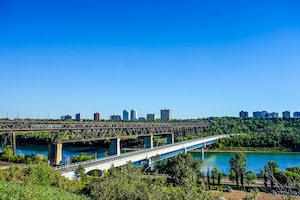 Alberta, a province in western Canada, the westernmost of the Canadian Prairie provinces; It limits the north with the Territories of the Northwest; to the east, with Saskatchewan; to the south, with the US state of Montana, and, to the southwest and west, with British Columbia. Alberta is an inland region in its entirety. It was incorporated into the Canadian Dominion (independent Commonwealth member states), on September 1, 1905, as the eighth province. Thanks to its extensive grasslands, its economy has long been based on agriculture. Since the 1950s, however, mineral extraction has become the main sector of its economy. Alberta is currently Canada's largest oil and natural gas producer. The province was named after Princess Louise Carolina Alberta, the wife of a Canadian Governor General and daughter of Queen Victoria.
Alberta has a continental climate, with cold winters and warm summers. In the northern and central regions, the average annual temperature is 1.7 ° C; south of Calgary, it is 4.4 ° C, except in the Rocky Mountains, where the temperature is about -1.1 ° C. In the Southwest, temperatures, modified by frequent Chinooks (warm winds descending from the Rockies), are the mildest of the interior provinces of the nation. Take the next step and rent a car in Canada!
---
Planning your car rental in Alberta with Auto Europe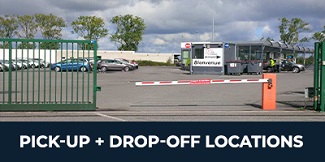 Where to pick-up your rental car?
Since 1954, Auto Europe has been a premier provider of car rental services for travelers worldwide. This is why we have a strong relationship with the most notable suppliers in the entire province of Alberta. We have a wide selection of rental cars at various locations to choose from, including Calgary, Edmonton, Banff, Red Deer, Jasper, Grande Prairie, Lethbridge, Fort McMurray, Saint Albert, and Sherwood Park.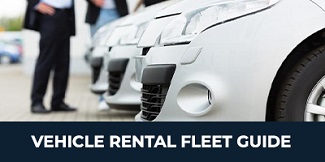 What type of vehicle do you need?
Auto Europe can provide the perfect vehicle for any trip at an unbeatable price. This is why you will always be able to have a 30% discount on our entire fleet of cars in Alberta. With us, you can compare rates for luxury cars, trucks, or motorhome rentals. Thinking about elevating your travel experience? Consider chauffeur services or other important add-ons for your trip.
Look at our entire rental fleet in Canada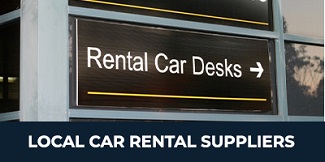 What supplier is best for your trip?
Auto Europe provides various suppliers throughout Alberta in order to guarantee the lowest cost and highest quality of service. At this location, you can find Avis, Hertz, Budget, Enterprise, and many others. Use our search engine located at the top of the page to check out real-time pricing and availability.
Click on the logos below to learn more about our top suppliers in Alberta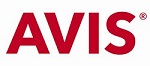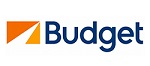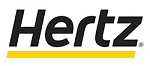 Find reviews for car rentals in Alberta from our past customers.
Alberta Car Rental Travel Inspiration
Alberta is ranked number one by Environment Canada for having the most comfortable climate in all of Canada. That is, you can travel at any time of the year and find hundreds of activities in the best temperatures. In fact, Alberta has the highest number of sunny days in Canada, with 312 a year.
| Travel Tips | Travel Inspiration |
| --- | --- |
| | |
See More with a Rental Car in Alberta
Many of Alberta's best attractions are a legacy of the power of nature, from the ancient glaciers that crown the Rocky Mountains, to the canyons, waterfalls, and lakes formed by its ancestors. For those of us who prefer more urban experiences, do not think that in the two main cities of the province there is a shortage of attractions, not at all!
---
Common Questions About Renting a Car in Alberta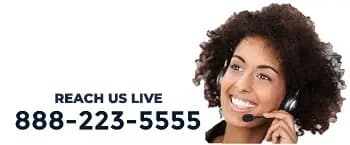 How much does it cost to rent a car in Alberta?
The cost of renting a vehicle in Alberta varies throughout the year and mainly depends on the make/model required for your travel group. With basic rental rates dropping from $20 / day for economy cars, we have a vehicle for every budget.
How old do you have to be to rent a car in Alberta?
To rent a car in Alberta, you must be at least 21 years old and have a driver's license with at least one year of experience. For drivers between 21 and 24 years old, extra young driver rates may apply. Fees vary by provider and are paid locally. Age restrictions are also set for drivers over the age of 65.
What is the Auto Europe cancellation policy for my car rental in Alberta?
All car rental cancellations made with more than 48 hours notice benefit from a full refund. A charge of $75 will be applied for any cancellation of a car rental in Alberta made less than 48 hours in advance. Finally, all reservations canceled after your designated pick-up time are non-refundable, as well as all cancellations must be processed by Auto Europe and not the Alberta car rental provider.
Find more answers to your Canada car rental questions with Auto Europe today!