Car Rental Banff, Alberta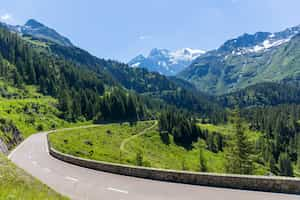 Banff is a city within Banff National Park in Alberta, Canada. It is located in the Alberta Rocky Mountains along the Trans-Canada Highway, approximately 126 km (78 miles) west of Calgary and 58 km (36 miles) east of Lake Louise. At 1,400 to 1,630 m (4,590 to 5,350 ft) above sea level, Banff is the community with the second highest elevation in Alberta, after Lake Louise. The city of Banff was the first municipality to be incorporated into a Canadian national park. The first thing you may think of when you hear Banff is the film festival but this city has so much more to offer year round.
Banff is a tourist city and one of the most popular tourist destinations in Canada. Known for its mountainous surroundings and hot springs, it is a destination for outdoor sports and has numerous hiking, biking, wrestling, and skiing destinations within the area. Sunshine Village, Ski Norquay, and Lake Louise Ski Resort are the three nearby ski resorts located within the national park. Guarantee yourself the best price in the market when you book your rental car in Banff with Auto Europe today!
---
Planning your car rental in Banff with Auto Europe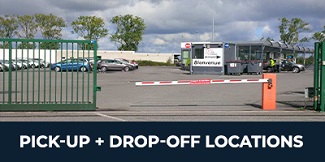 Where to pick-up your rental car?
Auto Europe has been working since 1954 to provide the best service in the rental market through the excellent bilateral relationship we have with each of our suppliers worldwide and especially throughout the city of Banff in Alberta, so that if you can always have the best prices with the excellence and punctuality that characterizes the world leader in car rental. You can pick up or drop off your rental in many city locations.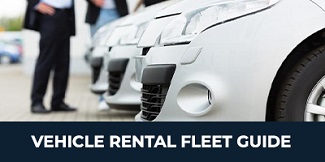 What type of vehicle do you need?
Being a client of Auto Europe, you can enjoy a 30% discount on all our prices in an unbeatable way by any of our closest competition. Not only do you have the best price on the internet, but you can also compare all the prices of each of the providers found in Banff in the province of Alberta, counting the rental rates for a luxury car, truck, or motorhome. That is why we are always innovating so that your experience when renting a car is as smooth as possible, with chauffeur services or other important accessories for your trip.
Look at our entire rental fleet in Canada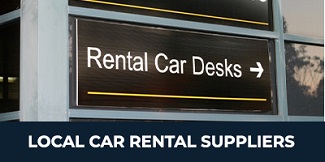 What supplier is best for your trip?
Throughout Banff's city in the province of Alberta, Auto Europe maintains relationships with renowned suppliers so that you can always have the excellence and professionalism that only we can provide. Throughout the city, you can count on providers such as Budget, Avis, Hertz, Dollar, and many others so that you always have the best option. You have to start comparing prices at the top of this page.
Click on the logos below to learn more about our top suppliers in Banff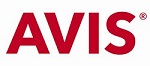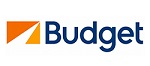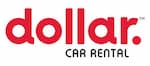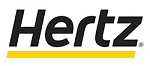 Find reviews for car rentals in Banff from our past customers.
Banff Car Rental Travel Inspiration
There are several popular mountains located immediately adjacent to the city, including Mount Rundle (2,949 m or 9,675 ft), Cascade Mountain (2,998 m or 9,836 ft), and Mount Norquay (2,134 m or 7,001 ft). Mount Norquay has a ski slope and mountain bike trails on the Stoney Squaw side. A popular tourist attraction, the Banff Gondola, is available to ascend Sulfur Mountain (2,281 m or 7,484 feet), where a boardwalk (Banff Skywalk) starting at the upper terminal takes visitors to Sanson Peak. Sulfur Mountain is also one of Banff's most popular attractions, Banff Upper Hot Springs. Lake Minnewanka, located six minutes north of the city, is a popular day-use area with various activities. Mountain biking, hiking, and fishing are permitted activities in this part of the park. A very popular lake cruise, motorboat rentals, and a small food concession are available at the marina.
| Travel Tips | Travel Inspiration |
| --- | --- |
| | |
See More with a Rental Car in Banff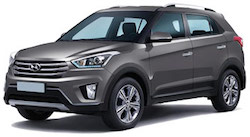 Tunnel Mountain (formerly known as Sleeping Buffalo Mountain) (1,690 m or 5,545 ft) is within the township and is very popular for brisk hikes; you can reach the top in less than half an hour. It was called Tunnel Mountain because surveyors initially wanted to tunnel the Canadian Pacific Railway through the mountain rather than follow the Bow River Valley. Located on the side of Tunnel Mountain is the Banff Center for the Arts and Creativity, which hosts several events, including open-air concerts, dance, opera, and theater. Banff is home to the well-known Banff World Television Festival, the Banff Mountain Film Festival, the Rocky Mountain Music Festival, and the Bike Fest. The city is also the starting point for the 4,417 km (2,745 miles) Great Divide Mountain Bike Trail, which ends in Antelope Wells, New Mexico, in the United States.
| | | | |
| --- | --- | --- | --- |
| Driving Route | Distance (mi) | Distance (km) | Avg. Trip Time |
| Banff to Calgary | 78 MIs | 127 KMs | 1h 28 mins |
| Banff to Edmonton | 257 MIs | 414 KMs | 4h 06 mins |
| Banff to Red Deer | 164 MIs | 264 KMs | 2h 37 mins |
| Banff to Lethbridge | 208 MIs | 335 KMs | 3h 29 mins |
| Banff to Fort McMurray | 530 MIs | 854 KMs | 8h 17 mins |
---
Common Questions About Renting a Car in Banff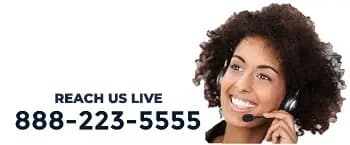 How much do rental cars cost in Banff?
Both Auto Europe and any company cannot guarantee the exact price before certain important factors during your rentals, such as the day, car class, and location. However, we can guarantee that our prices contain a 30% discount that you will not find on another website. That is why when it comes to renting a car in Banff in the province of Alberta, we only invite you to compare the prices at the top of our page.
How old do you have to be to rent a car in Banff?
To rent a car in Banff's city in the province of Alberta, you must be at least 21 years old and have a driver's license with at least one year of experience. For drivers between the ages of 21 and 24, additional young driver fees may apply. Fees vary by provider and are paid locally. Age restrictions are also established for drivers over 65 years of age.
What is the cancellation policy for Auto Europe in Banff?
All car rental cancellations made with more than 48 hours notice benefit from a full refund. A charge of $ 75 will be applied to cancel a car rental in Banff in Alberta's province, made less than 48 hours in advance. Finally, all reservations canceled after your designated pick-up time are non-refundable, as well as all cancellations must be processed by Auto Europe and not the Banff car rental provider.
Find more answers to your Canada car rental questions with Auto Europe today!