Car Rental Lethbridge, Alberta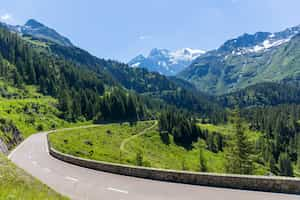 Lethbridge is a city in the province of Alberta, Canada. With a registered population of 101,482 in its 2019 municipal census, Lethbridge became the fourth city in Alberta to exceed 100,000 people. The nearby Canadian Rockies contribute to the city's hot summers, mild winters, and windy weather. Lethbridge is located southeast of Calgary on the Oldman River.
Lethbridge is the commercial, financial, transportation, and industrial center of southern Alberta. The city's economy developed from drift coal mining in the late 19th century and agriculture in the early 20th century. Half of the workforce is employed in the health, education, retail, and hospitality sectors, and the top five employers are government-based. The only university in Alberta south of Calgary is in Lethbridge, and two of the three universities in southern Alberta have campuses in the city. Cultural venues in the city include performing arts theaters, museums, and sports centers. It was the home of ARCHES, North America's busiest supervised drug-use facility from March 2018 to August 2020, which The Star called a "new milestone." Guarantee yourself the best price in the market when you book your Alberta rental car with Auto Europe today!

---
Planning your car rental in Lethbridge with Auto Europe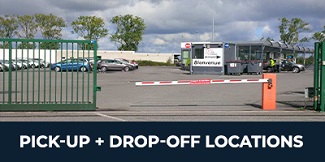 Where to pick-up your rental car?
Auto Europe has been working since 1954 to provide the best service in the rental market through the excellent bilateral relationship we have with each of our suppliers worldwide and especially throughout the city of Lethbridge in Alberta, so that if you can always have the best prices with the excellence and punctuality that characterizes the world leader in car rental. You can pick up or drop off your rental in many city locations.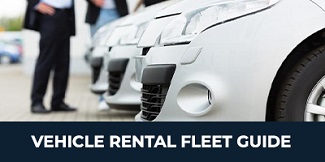 What type of vehicle do you need?
Being a client of Auto Europe, you can enjoy a 30% discount on all our prices in an unbeatable way by any of our closest competition. Not only do you have the best price on the internet, but you can also compare all the prices of each of the providers found in Lethbridge in the province of Alberta, counting the rental rates for a luxury car, truck, or motorhome. That is why we are always innovating so that your experience when renting a car is as smooth as possible, with chauffeur services or other important accessories for your trip.
Look at our entire rental fleet in Canada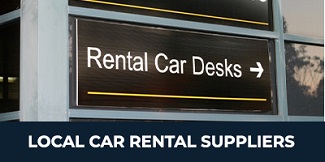 What supplier is best for your trip?
Throughout Lethbridge's city in Alberta's province, Auto Europe maintains relationships with renowned suppliers so that you can always have the excellence and professionalism that only we can provide. Throughout the city, you can count on providers such as Budget, Avis, Hertz, Dollar, and many others so that you always have the best option. You have to start comparing prices at the top of this page.
Click on the logos below to learn more about our top suppliers in Lethbridge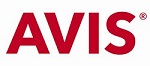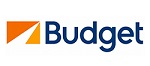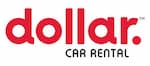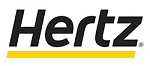 Find reviews for car rentals in Lethbridge from our past customers.
Lethbridge Car Rental Travel Inspiration
Lethbridge was designated the Cultural Capital of Canada for the 2004-2005 season. The Southern Alberta Ethnic Association (Multicultural Heritage Center) promotes multiculturalism and ethnic heritage in the community. The city is home to venues and organizations that promote the arts. Founded in 1958, the Allied Arts Council of Lethbridge is the largest city dedicated to preserving and enhancing the local arts. In the spring of 2007, the Allied Arts Council Facilities Steering Committee launched the Arts Re: Building Together Campaign, a grassroots campaign initiative to raise awareness and support for improving Lethbridge's art facilities. The campaign identified three arts buildings: the Yates Memorial Center, the Bowman Arts Center, and the Southern Alberta Art Gallery, as critical facilities in the community that require care and attention. On July 14, 2007, the City Council Finance Committee approved four capital projects for the arts for inclusion in the City's Ten-Year Capital Plan. Under the 2010 campaign, the renovation and expansion of the Southern Alberta Art Gallery were completed, a new Community Arts Center will be built in downtown Lethbridge, the City of Lethbridge has a Public Art Program, and a committee to investigate the possibility of a new Center for the Performing Arts in Lethbridge.
| Travel Tips | Travel Inspiration |
| --- | --- |
| | |
See More with a Rental Car in Lethbridge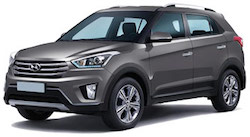 The city of Lethbridge is located at 49.7 ° north latitude and 112.833 ° west longitude and covers an area of 127.19 square kilometers (49.11 square miles). The city is divided by the Oldman River; its valley has become one of the largest urban park systems in North America with 4,000 acres (16 square kilometers) of protected land. The city is Alberta's third-largest by population after Calgary and Edmonton. It is the third-largest in the area after Calgary and Edmonton and is near the Canadian Rockies, 210 kilometers (130 miles) southeast of Calgary.
| | | | |
| --- | --- | --- | --- |
| Driving Route | Distance (mi) | Distance (km) | Avg. Trip Time |
| Lethbridge to Calgary | 131 MIs | 212 KMs | 2h 08 mins |
| Lethbridge to Edmonton | 312 MIs | 503 KMs | 4h 52 mins |
| Lethbridge to Red Deer | 219 MIs | 353 KMs | 3h 25 mins |
| Lethbridge to Banff | 207 MIs | 334 KMs | 3h 23 mins |
| Lethbridge to Fort McMurray | 585 MIs | 942 KMs | 9h 05 mins |
---
Common Questions About Renting a Car in Lethbridge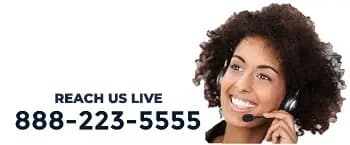 How much do rental cars cost in Lethbridge?
Both Auto Europe and any company cannot guarantee the exact price before certain important factors during your rentals, such as the day, car class, and location. However, we can guarantee that our prices contain a 30% discount that you will not find on another website. That is why when it comes to renting a car in Lethbridge in the province of Alberta, we only invite you to compare the prices at the top of our page.
How old do you have to be to rent a car in Lethbridge?
To rent a car in Lethbridge's city in the province of Alberta, you must be at least 21 years old and have a driver's license with at least one year of experience. For drivers between the ages of 21 and 24, additional young driver fees may apply. Fees vary by provider and are paid locally. Age restrictions are also established for drivers over 65 years of age.
What is the cancellation policy for Auto Europe in Lethbridge?
All car rental cancellations made with more than 48 hours notice benefit from a full refund. A charge of $ 75 will be applied to cancel a car rental in Lethbridge in Alberta's province, made less than 48 hours in advance. Finally, all reservations canceled after your designated pick-up time are non-refundable, as well as all cancellations must be processed by Auto Europe and not the Lethbridge car rental provider.
Find more answers to your Canada car rental questions with Auto Europe today!