Car Rental Grande Prairie, Alberta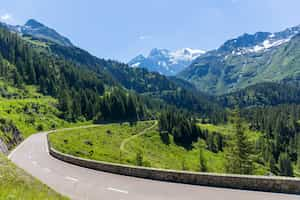 Grande Prairie is a city in northwestern Alberta, Canada, within the southern part of an area known as the Peace River Country. It is located at the intersection of Highway 43 (part of the CANAMEX corridor) and Highway 40 (the Bighorn Highway), approximately 456 km (283 miles) northwest of Edmonton. The city is surrounded by Grande Prairie County No. 1.
Grande Prairie is the seventh-largest city in Alberta and offers travelers a number of attractions and activities to keep you busy. The city adopted the trumpeter swan as an official symbol due to its proximity to the migratory route and the bird's summer nesting areas. For that reason, Grande Prairie is sometimes known as the "City of Swans." The dinosaur has become an unofficial symbol of the city due to paleontological discoveries in the north and west areas of Grande Prairie. Guarantee yourself the best price in the market when you book your rental car with Auto Europe today!
---
Planning your car rental in Grande Prairie with Auto Europe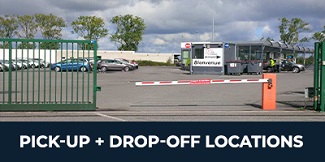 Where to pick-up your rental car?
Auto Europe has been working since 1954 to provide the best service in the rental market through the excellent bilateral relationship we have with each of our suppliers worldwide and especially throughout the city of Grande Prairie in Alberta, so that if you can always have the best prices with the excellence and punctuality that characterizes the world leader in car rental. You can pick up or drop off your rental in many city locations.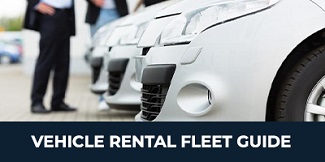 What type of vehicle do you need?
Being a client of Auto Europe, you can enjoy a 30% discount on all our prices in an unbeatable way by any of our closest competition. Not only do you have the best price on the internet, but you can also compare all the prices of each of the providers found in Grande Prairie in the province of Alberta, counting the rental rates for a luxury car, truck, or motorhome. That is why we are always innovating so that your experience when renting a car is as smooth as possible, with chauffeur services or other important accessories for your trip.
Look at our entire rental fleet in Canada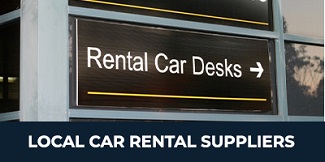 What supplier is best for your trip?
Throughout Grande Prairie's city in Alberta's province, Auto Europe maintains relationships with renowned suppliers so that you can always have the excellence and professionalism that only we can provide. Throughout the city, you can count on providers such as Budget, Avis, Hertz, Dollar, and many others so that you always have the best option. You have to start comparing prices at the top of this page.
Click on the logos below to learn more about our top suppliers in Grande Prairie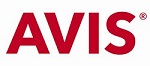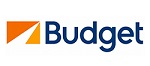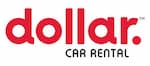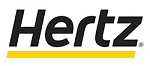 Find reviews for car rentals in Grande Prairie from our past customers.
Grande Prairie Car Rental Travel Inspiration
Live music can be found at various downtown bars and intermittently at venues for all ages, such as Tito's Restaurant and the GP Curling Club. Community-minded individuals and charities have organized summer music festivals. Grande Prairie has a wide range of local music genres, including country (like Tenille Townes, Brad Sims, and more), reggae (Tasman Jude), metal (Arrival Of Autumn), folk, rock, and much more. Cultural venues include Revolution Place (a concert hall and hockey rink; local AJHL team, the Grande Prairie Storm, play there), the Grande Prairie Museum, the Grande Prairie Art Gallery, 214 places, the building tallest shopping mall in the city, and Second Street Theater. Grande Prairie is also home to a professional musical theater company, "Broadway Live Broadway."
| Travel Tips | Travel Inspiration |
| --- | --- |
| | |
See More with a Rental Car in Grande Prairie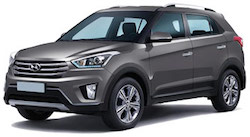 In 1995, the city hosted the Canadian Games. The event was televised nationally on CBC Television. Hundreds of athletes competed in the events, and the city gained status and recognition as a result. The city hosted the 2010 Arctic Winter Games from March 6 to 13, 2010. There are several parks in Grande Prairie, including the large Muskoseepi Park in the Bear Creek Valley, which runs throughout the city. Muskoseepi Park has great bike trails that run almost the length of Bear Creek, from the northwest to the city's southeast. The park also contains the Ernie Radbourne Pavilion, the Bear Creek Swimming outdoor pool, and the open-air Muskoseepi Park pond that turns into a skating rink in winter.
| | | | |
| --- | --- | --- | --- |
| Driving Route | Distance (mi) | Distance (km) | Avg. Trip Time |
| Grande Prairie to Calgary | 444 MIs | 715 KMs | 7h 11 mins |
| Grande Prairie to Edmonton | 284 MIs | 458 KMs | 4h 36 mins |
| Grande Prairie to Red Deer | 359 MIs | 578 KMs | 5h 49 mins |
| Grande Prairie to Banff | 425 MIs | 685 KMs | 7h 47 mins |
| Grande Prairie to Fort McMurray | 464 MIs | 747 KMs | 7h 31 mins |
---
Common Questions About Renting a Car in Grande Prairie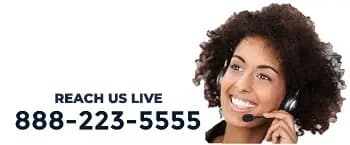 How much do rental cars cost in Grande Prairie?
Both Auto Europe and any company cannot guarantee the exact price before certain important factors during your rentals, such as the day, car class, and location. However, we can guarantee that our prices contain a 30% discount that you will not find on another website. That is why when it comes to renting a car in Grande Prairie in the province of Alberta, we only invite you to compare the prices at the top of our page.
How old do you have to be to rent a car in Grande Prairie?
To rent a car in Grande Prairie's city in the province of Alberta, you must be at least 21 years old and have a driver's license with at least one year of experience. For drivers between the ages of 21 and 24, additional young driver fees may apply. Fees vary by provider and are paid locally. Age restrictions are also established for drivers over 65 years of age.
What is the cancellation policy for Auto Europe in Grande Prairie?
All car rental cancellations made with more than 48 hours notice benefit from a full refund. A charge of $ 75 will be applied to cancel a car rental in Grande Prairie in Alberta's province, made less than 48 hours in advance. Finally, all reservations canceled after your designated pick-up time are non-refundable, as well as all cancellations must be processed by Auto Europe and not the Grande Prairie car rental provider.
Find more answers to your Canada car rental questions with Auto Europe today!