Car Rental St. Albert, Alberta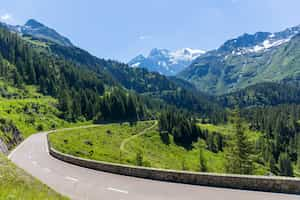 St. Albert is a city in Alberta on the Sturgeon River northwest of the city of Edmonton. It was originally established as a Métis community and is now the second-largest city in the Edmonton Metropolitan Region. St. Albert first received its city status in 1904 and was attained by the Canadian Northern Railway in 1906. Originally separated from Edmonton by several miles of farmland, the expansion of Edmonton's city limits in the 1920s, 1980 placed St. Albert immediately adjacent to the larger city on St. Albert's south and east sides.
St. Albert has a rich art scene. St. Albert is home to a writers guild and a renowned painters guild, and bands such as Social Code and Tupelo Honey hail from St. Albert. The Arden Theater is a popular venue for many plays and musical performances. Guarantee yourself the best price in the market when you book your rental car in Alberta with Auto Europe today!
---
Planning your car rental in St. Albert with Auto Europe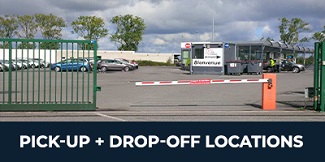 Where to pick-up your rental car?
Auto Europe has been working since 1954 to provide the best service in the rental market through the excellent bilateral relationship we have with each of our suppliers worldwide and especially throughout the city of St. Albert in Alberta, so that if you can always have the best prices with the excellence and punctuality that characterizes the world leader in car rental. You can pick up or drop off your rental in many city locations.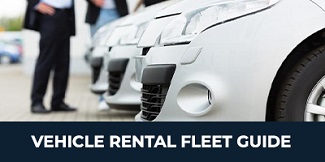 What type of vehicle do you need?
Being a client of Auto Europe, you can enjoy a 30% discount on all our prices in an unbeatable way by any of our closest competition. Not only do you have the best price on the internet, but you can also compare all the prices of each of the providers found in St. Albert in the province of Alberta, counting the rental rates for a luxury car, truck, or motorhome. That is why we are always innovating so that your experience when renting a car is as smooth as possible, with chauffeur services or other important accessories for your trip.
Look at our entire rental fleet in Canada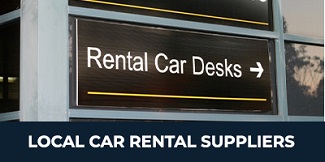 What supplier is best for your trip?
Throughout St. Albert's city in Alberta's province, Auto Europe maintains relationships with renowned suppliers so that you can always have the excellence and professionalism that only we can provide. Throughout the city, you can count on providers such as Budget, Avis, Hertz, Dollar, and many others so that you always have the best option. You have to start comparing prices at the top of this page.
Click on the logos below to learn more about our top suppliers in St. Albert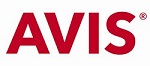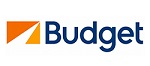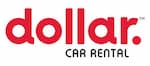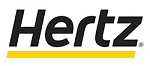 Find reviews for car rentals in St. Albert from our past customers.
St. Albert Car Rental Travel Inspiration
Located in the heart of downtown, St. Albert Place is the focal point for many community events and activities. Designed by world-renowned Canadian architect Douglas Cardinal, its sculptural symmetry mimics the Sturgeon River's curves that run behind it. There are no corners, only curves. St. Albert Place, built-in 1984, was designed as a "people's place," housing a unique combination of civic government and cultural activity. It currently houses the St. Albert Public Library, the Musée Héritage Museum, the Visual Arts Studio, the Arden Theater, and the City Hall and associated municipal services. The Musée Héritage Museum celebrates and explores the history of St. Albert through a variety of programs that seek to preserve the history of the community for the future. The museum houses permanent and temporary exhibits and also contains a children's discovery room and gift shop. The museum's archives consist of more than 6,500 artifacts, 1,100 programming objects, 70 linear meters of textual record, around 3,000 photographs before 1948, and thousands of photographs after 1948. Arts and Heritage St. Albert operate the museum.
| Travel Tips | Travel Inspiration |
| --- | --- |
| | |
See More with a Rental Car in St. Albert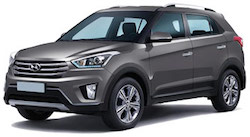 San Alberto is also noted for its aboriginal heritage. The city is home to the Michif Institute founded by former Senator Thelma Chalifoux, dedicated to preserving and spreading knowledge of the city's Métis background. The Musée Héritage Museum contains many Métis artifacts. Many of the street signs in the city center are also trilingual, written in French and Cree, and English, as a tribute to the multiracial and multilingual origins of the city. A current city project is to replace English signs with trilingual versions as the English versions wear out.
| | | | |
| --- | --- | --- | --- |
| Driving Route | Distance (mi) | Distance (km) | Avg. Trip Time |
| St. Albert to Calgary | 200 MIs | 322 KMs | 3h 09 mins |
| St. Albert to Edmonton | 9 MIs | 16 KMs | 0h 26 mins |
| St. Albert to Red Deer | 109 MIs | 176 KMs | 1h 47 mins |
| St. Albert to Banff | 272 MIs | 438 KMs | 4h 17 mins |
| St. Albert to Fort McMurray | 268 MIs | 432 KMs | 4h 18 mins |
---
Common Questions About Renting a Car in St. Albert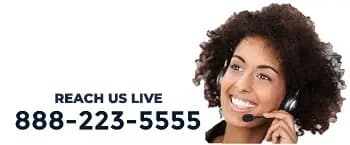 How much do rental cars cost in St. Albert?
Both Auto Europe and any company cannot guarantee the exact price before certain important factors during your rentals, such as the day, car class, and location. However, we can guarantee that our prices contain a 30% discount that you will not find on another website. That is why when it comes to renting a car in St. Albert in the province of Alberta, we only invite you to compare the prices at the top of our page.
How old do you have to be to rent a car in St. Albert?
To rent a car in St. Albert's city in the province of Alberta, you must be at least 21 years old and have a driver's license with at least one year of experience. For drivers between the ages of 21 and 24, additional young driver fees may apply. Fees vary by provider and are paid locally. Age restrictions are also established for drivers over 65 years of age.
What is the cancellation policy for Auto Europe in St. Albert?
All car rental cancellations made with more than 48 hours notice benefit from a full refund. A charge of $ 75 will be applied to cancel a car rental in St. Albert in Alberta's province, made less than 48 hours in advance. Finally, all reservations canceled after your designated pick-up time are non-refundable, as well as all cancellations must be processed by Auto Europe and not the St. Albert car rental provider.
Find more answers to your Canada car rental questions with Auto Europe today!