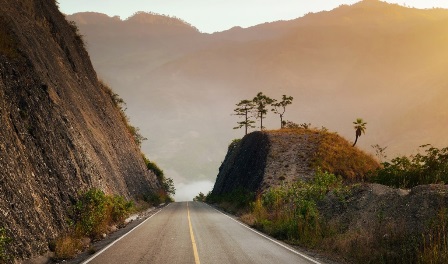 Canada has it all, for absolutely all tastes and preferences and that has made it one of the most popular destinations in America and the world. You also have to remember that Canada is a huge country, and choosing which specific area you want to travel to can be difficult because there is so much to see.
Today I want to talk to you about the west of the country, about the province of Alberta specifically. For a few decades, the eyes of thousands of international travelers have turned to this area of Canada, thanks to its enormous tourist and recreational offer.
Alberta has known how to exploit these resources so effectively that it has become one of the most visited provinces in the entire country. When many tourists think of visiting Canada, they think of visiting Alberta; which speaks for itself.
Precisely for this reason, today I bring you an itinerary of what to visit in Alberta Canada for 7 full days. The idea is that you can have a clear route through the province, and know exactly what places to visit, what to do, where to sleep, and the information you need to plan your next Canadian adventure.
Whenever we travel, it is vital to consider the time when we want or can go to our destination, as this will tell us what weather to expect and how to protect ourselves against it. Canada is a country with very marked weather seasons, and Alberta is the proof of this, below I will tell you so you can choose when to make your trip:
Spring in Alberta
Between April, May, and June, spring comes to Alberta. During these months the temperatures begin to rise, filling the environment with very peculiar magic.
Summer in Alberta
The time when international tourism travels the most to Alberta is undoubtedly summer. It generally comprises the months of June to August and the climate is quite pleasant, with temperatures reaching, for example, 28 or 30 ° C.
There are many activities to do in summer, so you can also run into a lot of local tourism that seeks to enjoy the heat. During summer, it gets dark very night (approximately at 10 at night), which gives a special atmosphere to the trip.
Autumn in Alberta
In mid-September through early November, fall hits most cities in Alberta. The traditional maple leaves fall from the trees, with yellow and red colors, the temperatures are mild.
Winter in Alberta
If you are a fan of extreme sports, snow, adventure, and cold, I recommend visiting Alberta in winter.
Generally, winter in this area of the country runs from November to mid-March. Temperatures can drop a lot (more if you are not used to it), for example down to -15 ° C.
Local tourism is very strong, as Canadians take advantage of their vacations to go skiing and enjoy the snow. You can find many ski centers, and in the national parks, there are special activities for snow as well.
If you visit the province in winter, take the weather into account to wear the right clothes and shoes to protect yourself from the cold temperatures. Remember that winters are not only very cold but also long and humid, as well as that it gets dark very early (at approximately 6 in the afternoon).
Similarly, winter is the ideal time to see one of the most impressive natural phenomena: The Northern Lights. In various places in Alberta, you can live this fascinating experience.
Also keep in mind that due to the extreme temperatures, there will be many attractions that close their doors during this time. For example some museums, parks, or exhibitions, I recommend you research this in advance so that you do not get any surprises.
How to get to Alberta Canada?
As such a popular province, getting to Alberta is relatively easy from anywhere in the world.
This itinerary will begin in the city of Calgary, so you can get there in the first instance to move to other areas. Calgary's international airport is one of the most important in Canada and has direct flights from places like Tokyo. If you want to have the best prices for car rental and explore every part of Alberta, you can use the Auto Europe booking engine at the top of this page.