Car Rental Jasper, Alberta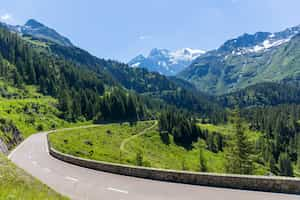 Jasper is a specialty municipality in western Alberta, Canada. It is the commercial center of Jasper National Park, located in the Canadian Rockies within the Athabasca River Valley. Jasper is approximately 225 miles (362 kilometers) west of Edmonton and 180 miles (290 kilometers) north of Banff, Alberta, at the intersection of Highway 16 (Yellowhead Highway) and Highway 93 (Icefields Parkway). Jasper Township, which comprises Jasper Township known as Town of Jasper and a surrounding rural service area, was established as a Specialty Township on July 20, 2001. Governance is shared between the Township and the federal agency Parks Canada.
Jasper is connected to the west via the Yellowhead Highway and the Yellowhead Pass to Prince George, and the east to Edmonton. To the south, the Icefields Parkway leads to Banff and Banff National Park. Guarantee yourself the best price in the market when you book your rental car with Auto Europe today!
---
Planning your car rental in Jasper with Auto Europe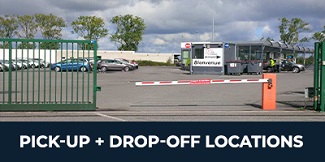 Where to pick-up your rental car?
Auto Europe has been working since 1954 to provide the best service in the rental market through the excellent bilateral relationship we have with each of our suppliers worldwide and especially throughout the city of Jasper in Alberta, so that if you can always have the best prices with the excellence and punctuality that characterizes the world leader in car rental. You can pick up or drop off your rental in many city locations.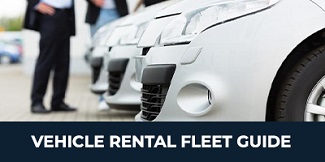 What type of vehicle do you need?
Being a client of Auto Europe, you can enjoy a 30% discount on all our prices in an unbeatable way by any of our closest competition. Not only do you have the best price on the internet, but you can also compare all the prices of each of the providers found in Jasper in the province of Alberta, counting the rental rates for a luxury car, truck, or motorhome. That is why we are always innovating so that your experience when renting a car is as smooth as possible, with chauffeur services or other important accessories for your trip.
Look at our entire rental fleet in Canada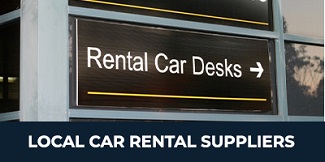 What supplier is best for your trip?
Throughout Jasper's city in Alberta's province, Auto Europe maintains relationships with renowned suppliers so that you can always have the excellence and professionalism that only we can provide. Throughout the city, you can count on providers such as Budget, Avis, Hertz, Dollar, and many others so that you always have the best option. You have to start comparing prices at the top of this page.
Click on the logos below to learn more about our top suppliers in Jasper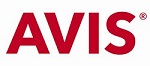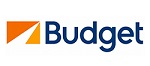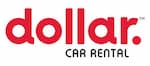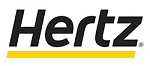 Find reviews for car rentals in Jasper from our past customers.
Jasper Car Rental Travel Inspiration
Nearby jaspers are Pyramid Lake and Patricia Lake and Lake Annette, Lake Edith, Lake Beauvert, Lake Maligne, Lake Medicine, and other smaller lakes. The Jasper Skytram, which takes visitors to the top of The Whistlers, and the Marmot Basin ski area are close to town, as is the Fairmont Jasper Park Lodge. The Jasper-Yellowhead Museum and Archives is located on the Jasper City site, as is the Jasper Visitor Center.
| Travel Tips | Travel Inspiration |
| --- | --- |
| | |
See More with a Rental Car in Jasper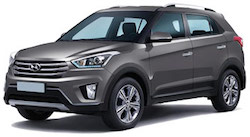 Jasper experiences a boundary humid / sub-arctic continental climate. The highest temperature ever recorded in Jasper was 36.7 ° C (98 ° F) on July 16, 1941. The coldest temperature ever recorded was -47.2 ° C (-53 ° F) on July 24. January 1916. Summers in Jasper are pleasant, with daily highs around 70 ° F (21.1 ° C) and lows around 45 ° F (7.2 ° C). Winters are cold, although they can be considered mild by Canadian standards, with daily highs of around 28 ° F (-2.2 ° C) and lows of around 11 ° F (-11.7 ° C), with some nights below zero.
| | | | |
| --- | --- | --- | --- |
| Driving Route | Distance (mi) | Distance (km) | Avg. Trip Time |
| Jasper to Calgary | 256 MIs | 413 KMs | 4h 44 mins |
| Jasper to Edmonton | 227 MIs | 366 KMs | 3h 51 mins |
| Jasper to Red Deer | 256 MIs | 413 KMs | 4h 33 mins |
| Jasper to Banff | 178 MIs | 288 KMs | 3h 23 mins |
| Jasper to Fort McMurray | 492 MIs | 793 KMs | 7h 52 mins |
---
Common Questions About Renting a Car in Jasper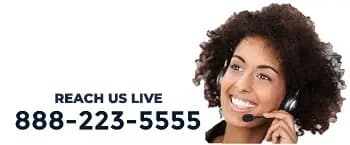 How much do rental cars cost in Jasper?
Both Auto Europe and any company cannot guarantee the exact price before certain important factors during your rentals, such as the day, car class, and location. However, we can guarantee that our prices contain a 30% discount that you will not find on another website. That is why when it comes to renting a car in Jasper in the province of Alberta, we only invite you to compare the prices at the top of our page.
How old do you have to be to rent a car in Jasper?
To rent a car in Jasper's city in the province of Alberta, you must be at least 21 years old and have a driver's license with at least one year of experience. For drivers between the ages of 21 and 24, additional young driver fees may apply. Fees vary by provider and are paid locally. Age restrictions are also established for drivers over 65 years of age.
What is the cancellation policy for Auto Europe in Jasper?
All car rental cancellations made with more than 48 hours notice benefit from a full refund. A charge of $ 75 will be applied to cancel a car rental in Jasper in Alberta's province, made less than 48 hours in advance. Finally, all reservations canceled after your designated pick-up time are non-refundable, as well as all cancellations must be processed by Auto Europe and not the Jasper car rental provider.
Find more answers to your Canada car rental questions with Auto Europe today!