Car Rental British Columbia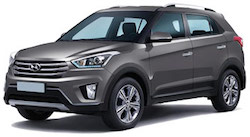 British Columbia is located on the Pacific coast of Canada. Its regions and cities, both in winter and summer, offer activities and fun for the whole family. Here you will find an interesting contrast of cultures, history, and nature. The city for a unique vacation in neighborhoods with their own personality is Vancouver. Besides, you will have 10 beaches, and you will know the San Keen Building, which holds a Guinness record for being the narrowest office building in the world at only 1.5 meters wide, or the largest stadium in Vancouver, BC Place.
Lovers of snow, winter games, and those who like nature's tranquility will find Whistler a paradise in Canada. On the other hand, Victoria is an urban oasis surrounded by the Pacific Ocean, islands, lakes, and majestic mountains, perfect for a relaxing vacation. As you can see, British Columbia offers something for both children and adults and all tastes, and that is why you will want to return again and again to continue exploring each of its cities. Take the next step and rent a car in Canada!
---
Planning your car rental in British Columbia with Auto Europe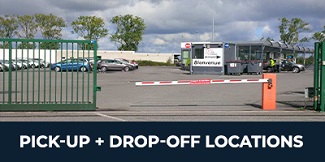 Where to pick-up your rental car?
Since 1954, Auto Europe has been a premier provider of car rental services for travelers worldwide. This is why we have a strong relationship with the most notable suppliers in British Columbia's entire province. We have a wide selection of rental cars at various locations to choose from, including Vancouver, Victoria, Kelowna, Abbotsford, Nanaimo, Kamloops, Prince George, Cranbrook, Campbell River, Port Hardy, and many others.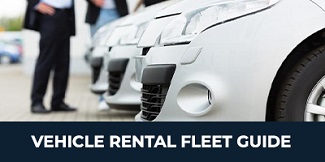 What type of vehicle do you need?
Auto Europe can provide the perfect vehicle for any trip at an unbeatable price. This is why you will always be able to have a 30% discount on our entire fleet of cars in British Columbia. With us, you can compare rates for luxury cars, trucks, or motorhome rentals. Thinking about elevating your travel experience? Consider chauffeur services or other important add-ons for your trip.
Look at our entire rental fleet in Canada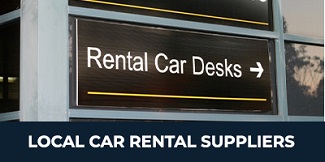 What supplier is best for your trip?
Auto Europe provides various suppliers throughout British Columbia in order to guarantee the lowest cost and highest quality of service. At this location, you can find Avis, Hertz, Budget, Enterprise, and many others. Use our search engine located at the top of the page to check out real-time pricing and availability.
Click on the logos below to learn more about our top suppliers in British Columbia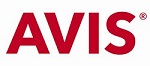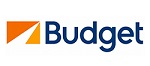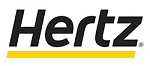 Find reviews for car rentals in British Columbia from our past customers.
British Columbia Car Rental Travel Inspiration
If you want to put aside your earrings, technology, and any other distractions to lose yourself in nature, schedule a few days in the forests of British Columbia. These are some of the most diverse globally and offer striking beauty settings throughout the year. In September and October, you can see the mighty killer whales migrating from the Victoria coast, following the path of the prey they hunt.
| Travel Tips | Travel Inspiration |
| --- | --- |
| | |
See More with a Rental Car in British Columbia
You don't have to drive far to see breathtaking and diverse landscapes in southern BC (British Columbia). Ocean, mountains, forests, and islands are present in approx. 550 km. It starts in Vancouver, where they spend a couple of days getting to know the shops, the gastronomy, and the Stanley Park breakwater views. On the third day, you drive to the Tsawwassen Ferry Terminal, from where the wonderful boat trips to Swartz Bay on Vancouver Island depart. They spend a couple of days in Victoria exploring the photogenic capital. On the fourth day, you go to the north of the island on Hwy 1, stopping at Chemainus, an old lumberjack town reinvented as an artistic city. Continue north and overnight in Nanaimo. The next morning the ferry is returned to the Horseshoe Bay terminal in West Vancouver. From there, the Sea to Sky Hwy (Hwy 99) runs over cliffs and mountains to Whistler, a resort town with many adventure activities and ski bars. The return to Vancouver is 130 km.
---
Common Questions About Renting a Car in British Columbia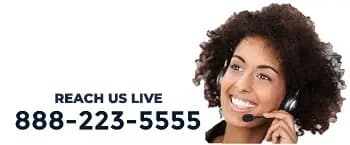 How much does it cost to rent a car in British Columbia?
The cost of renting a British Columbia vehicle varies throughout the year and mainly depends on your travel group's make/model. With basic rental rates dropping from $20 a day for economy cars, we have a vehicle for every budget.
How old do you have to be to rent a car in British Columbia?
To rent a British Columbia car, you must be at least 21 years old and have a driver's license with at least one year of experience. For drivers between 21 and 24 years old, young driver surcharges may apply. Rates vary by provider and are paid locally. Car rental age restrictions are also set for drivers over the age of 65.
What is the Auto Europe cancellation policy for my car rental in British Columbia?
All car rental cancellations made with more than 48 hours notice benefit from a full refund. A $75 charge will be applied to cancel a British Columbia car rental made less than 48 hours in advance. Finally, all reservations canceled after your designated pick-up time are non-refundable. All cancellations must be processed by Auto Europe and not the British Columbia car rental provider.
Find more answers to your Canada car rental questions with Auto Europe today!