Car Rental Prince George, British Columbia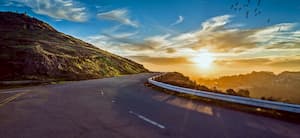 Prince George is the largest city in northern British Columbia, Canada, with 86,622 in the metropolitan area. It is often called the "northern capital" of the province or sometimes the "capital of spruce" because it is the central city of northern British Columbia. It is located at the Fraser and Nechako rivers' confluence and the junction of Highway 16 and Highway 97.
Prince George contains several areas: South Fort George, Hart, the residential and light industry neighborhoods north of the Nechako River; College Heights, the southern part of the city that contains a mixture of residential and commercial areas, and the Bowl, the valley that includes most of the city and downtown. Several outlying towns are also part of Prince George, such as Carlson. The banks of the Nechako River are one of the many interesting geological features of Prince George. Guarantee yourself the best rate when you book your rental car with Auto Europe today!
---
Planning your car rental in Prince George with Auto Europe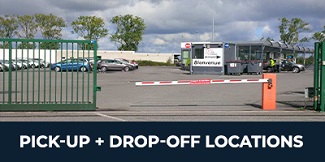 Where to pick-up your rental car?
Auto Europe has been working since 1954 to provide the best service in the rental market through the excellent bilateral relationship we have with each of our suppliers worldwide and especially throughout the city of Prince George in British Columbia, so that if you can always have the best prices with the excellence and punctuality that characterizes the world leader in car rental. You can pick up or drop off your rental in many city locations.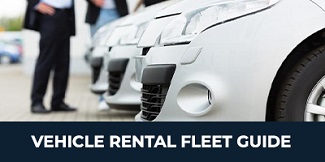 What type of vehicle do you need?
Being a client of Auto Europe, you can enjoy a 30% discount on all our prices in an unbeatable way by any of our closest competition. Not only do you have the best price on the internet, but you can also compare all the prices of each of the providers found in Prince George in the province of British Columbia, counting the rental rates for a luxury car, truck, or motorhome. That is why we are always innovating so that your experience when renting a car is as smooth as possible, with chauffeur services or other important accessories for your trip.
Look at our entire rental fleet in Canada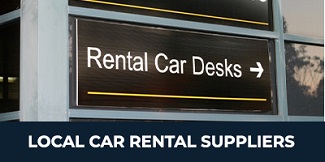 What supplier is best for your trip?
Throughout Prince George's city in the province of British Columbia, Auto Europe maintains relationships with renowned suppliers so that you can always have the excellence and professionalism that only we can provide. Throughout the city, you can count on providers such as Budget, Avis, Hertz, Dollar, and many others so that you always have the best option. You have to start comparing prices at the top of this page.
Click on the logos below to learn more about our top suppliers in Prince George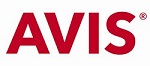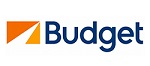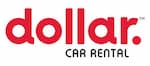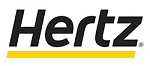 Find reviews for car rentals in Prince George from our past customers.
Prince George Car Rental Travel Inspiration
North of Prince George is Hubble Homestead and Giscome Portage. The Otway Nordic Center, operated by the Caledonia Nordic Ski Club, is home to one of the largest Nordic ski clubs in the province and has more than 40 km (25 miles) of groomed trails, of which 5 km ( 3.1 miles) are lighted trails for night skiing, a biathlon field, and a 130 m 2 (1,400 sq ft) day lodge. The Caledonia Ramblers Hiking Club offers weekly hikes in the city and surrounding countryside from May to October, as well as snowshoeing in the winter months; while the Prince George section of the Alpine Club of Canada offers year-round excursions, hiking, climbing, skiing, and ice climbing in the nearby Cariboo and the Rocky Mountains and on local cliffs. Prince George Backcountry Recreation Society is an umbrella organization representing these and several other Prince George's outdoor clubs.
| Travel Tips | Travel Inspiration |
| --- | --- |
| | |
See More with a Rental Car in Prince George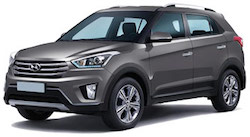 The area has a humid continental climate (Köppen climate classification Dfb). Still, it is very close to (and once had) a subarctic climate (Dfc) as the May and September averages are close to the threshold of 10 ° C (50, 0 ° F). Winters are milder than latitude and elevation might suggest: January averages -9.6 ° C (14.7 ° F). There is an average of 38 days from December to February where the elevation reaches or exceeds the freezing point. Winter months dominated by Pacific air masses can thaw most days, such as January 2006, when the mean daily maximum temperature was 1.5 ° C (35 ° F).
| | | | |
| --- | --- | --- | --- |
| Driving Route | Distance (mi) | Distance (km) | Avg. Trip Time |
| Prince George to Vancouver | 485 MIs | 782 KMs | 8h 38 mins |
| Prince George to Kelowna | 421 MIs | 678 KMs | 7h 25 mins |
| Prince George to Victoria | 541 MIs | 872 KMs | 11h 21 mins |
| Prince George to Surrey | 469 MIs | 756 KMs | 08h 14 mins |
| Prince George to Kamloops | 323 MIs | 521 KMs | 5h 36 mins |
---
Common Questions About Renting a Car in Prince George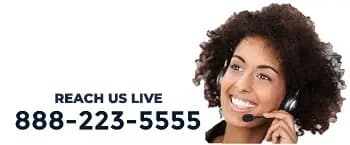 How much does it cost to rent a car in Prince George?
Both Auto Europe and any company cannot guarantee the exact price before certain important factors during your rentals, such as the day, car class, and location. However, we can guarantee that our prices contain a 30% discount that you will not find on another website. That is why when it comes to renting a car in Prince George in the province of British Columbia, we only invite you to compare the prices at the top of our page.
How old do you have to be to rent a car in Prince George?
To rent a car in Prince George's city in the province of British Columbia, you must be at least 21 years old and have a driver's license with at least one year of experience. For drivers between the ages of 21 and 24, additional young driver fees may apply. Fees vary by provider and are paid locally. Age restrictions are also established for drivers over 65 years of age.
What is the Auto Europe cancellation policy for my car rental in Prince George?
All car rental cancellations made with more than 48 hours notice benefit from a full refund. A charge of $ 75 will be applied to cancel a car rental in Prince George in the province of British Columbia, made less than 48 hours in advance. Finally, all reservations canceled after your designated pick-up time are non-refundable, as well as all cancellations must be processed by Auto Europe and not the Prince George car rental provider.
Find more answers to your Canada car rental questions with Auto Europe today!