Car Rental Kelowna, British Columbia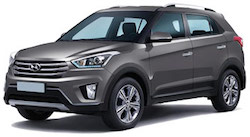 Imagine driving a rental car through a vineyard-linked valley, past stately wineries, and neat rows of vines stretching over rolling hills; are you in Napa, California? Nope. Kelowna, New Brunswick! This alluring destination, cradled within a beautiful mountain range in picturesque British Columbia, is only 144 kilometers north of the United States. Hot summers and temperate winters make it a perfect location for fruit orchards and vineyards, and travelers will also be able to take advantage of landscapes brimming with pristine lakes, pine forests, abundant gardens, and sandy beaches.
Auto Europe offers price match guarantees, large rental car fleets, and several convenient pick-up locations throughout the city, so finding a rental car in Canada is affordable and easy.

---
Planning your car rental in Kelowna with Auto Europe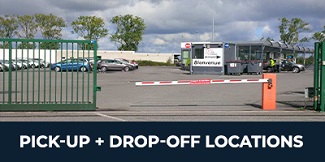 Where to pick-up your rental car?
Auto Europe has been in business since 1954 providing the best service in the rental market through the excellent relationships we have with each of our suppliers in Kelowna and across all of Canada. Our goal is to provide our customers with a number of pick-up and drop-off locations so planning your trip is easy. We aim to provide the best prices and service in the industry. Check out our most popular pick-up and drop-off locations in Kelowna using the links below.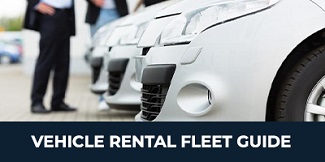 What type of vehicle do you need?
Not only will you find the best prices on the web, but you can compare rates from each of our providers in Kelowna, all in one place. Our goal is to provide travelers with everything they'll need. That is why we are always innovating so that your renting experience is as smooth as possible. Ask us about our chauffeur services or other important accessories for your trip all available with up-front costs.
Look at our entire rental fleet in Canada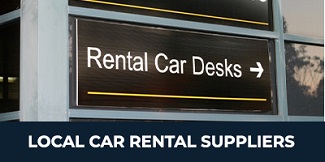 What supplier is best for your trip?
Throughout Kelowna, Auto Europe maintains relationships with trusted suppliers so that you can always enjoy excellence and professionalism from our trusted partners. Use the search form above and you'll find our group of providers like Budget, Avis, Hertz, Dollar, and others, so that you always have the best option and a great low rate. Start comparing rates with the search form at the top of this page.
Click on the logos below to learn more about our top suppliers in Kelowna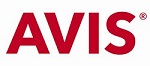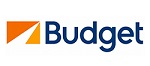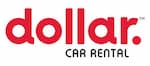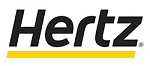 Find reviews for car rentals in Kelowna from our past customers.
Kelowna Car Rental Travel Inspiration
According to the 2006 census, Kelowna has 105,621 inhabitants. The metropolitan area has 162,555 inhabitants. It is the third-largest center in the province, after Vancouver and Victoria. The population growth rate from 1996 to 2001 was 8.2%, compared to 4.9% for British Columbia as a whole. The city's motto is: "Fruitful in Unity," which can be translated as "Fruitful in unity.
| Travel Tips | Travel Inspiration |
| --- | --- |
| | |
See More with a Rental Car in Kelowna
The Okanagan Valley is famous for its hiking trails. This image was designed as a cover or billboard for tourism or real estate for Kelowna or Canadian lifestyles. The outdoor adventure travel Image is shown in Knox Mountain Park, Kelowna, BC.
| | | | |
| --- | --- | --- | --- |
| Driving Route | Distance (mi) | Distance (km) | Avg. Trip Time |
| Kelowna to North Vancouver | 243 MIs | 392 KMs | 3h 59 mins |
| Kelowna to Victoria | 293 MIs | 472 KMs | 6h 43 mins |
| Kelowna to Vancouver | 241 MIs | 389 KMs | 4h 02 mins |
| Kelowna to Burnaby | 234 MIs | 377 KMs | 3h 47 mins |
| Kelowna to Surrey | 226 MIs | 364 KMs | 3h 43 mins |
---
Common Questions About Renting a Car in Kelowna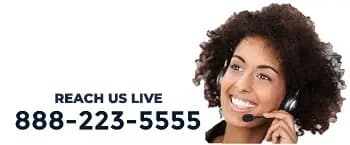 How much does it cost to rent a car in Kelowna?
Both Auto Europe and any company cannot guarantee the exact price before certain important factors during your rentals, such as the day, car class, and location. However, we can guarantee that our prices contain a 30% discount that you will not find on another website. That is why when it comes to renting a car in Kelowna in the province of British Columbia, we only invite you to compare the prices at the top of our page.
How old do you have to be to rent a car in Kelowna?
To rent a car in Kelowna's city in the province of British Columbia, you must be at least 21 years old and have a driver's license with at least one year of experience. For drivers between the ages of 21 and 24, additional young driver fees may apply. Fees vary by provider and are paid locally. Age restrictions are also established for drivers over 65 years of age.
What is the Auto Europe cancellation policy for my car rental in Kelowna?
All car rental cancellations made with more than 48 hours notice benefit from a full refund. A charge of $ 75 will be applied to cancel a car rental in Kelowna in the province of British Columbia, made less than 48 hours in advance. Finally, all reservations canceled after your designated pick-up time are non-refundable, as well as all cancellations must be processed by Auto Europe and not the Kelowna car rental provider.
Find more answers to your Canada car rental questions with Auto Europe today!