Car Rental Cranbrook, British Columbia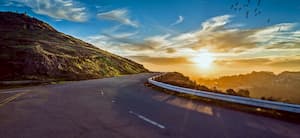 Cranbrook is a city in southeastern British Columbia, Canada, located on the west side of the Kootenay River at its confluence with the St. Mary's River; It is the largest urban center region known as East Kootenay. As of 2016, Cranbrook's population is 19,259, with a census agglomeration population of 26,083. It is the location of the headquarters of the East Kootenay Regional District and also the location of the regional headquarters of several provincial ministries and agencies, in particular, the Rocky Mountains Forest District. Cranbrook is home to the Canadian Museum of Train Travel, which features static displays of passenger cars built in the 1920s for the CPR and in the 1900s for the Spokane International Railroad.
Originally inhabited by Ktunaxa peoples, the land now occupied by Cranbrook was purchased by European settlers, notably Colonel James Baker, who named his newly acquired land Cranbrook after his home in Cranbrook, Kent, England. In 1890, the Kootenay Indian Residential School, also called St. Eugene's, opened in Cranbrook and operated until 1975. Auto Europe offers price match guarantees, large rental car fleets, and several convenient pick-up locations throughout the city, so finding a rental car in Canada is affordable and easy.
---
Planning your car rental in Cranbrook with Auto Europe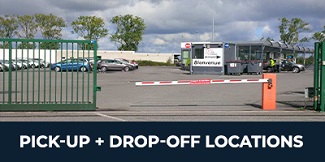 Where to pick-up your rental car?
Auto Europe has been working since 1954 to provide the best service in the rental market through the excellent bilateral relationship we have with each of our suppliers worldwide and especially throughout the city of Cranbrook in British Columbia, so that if you can always have the best prices with the excellence and punctuality that characterizes the world leader in car rental. You can pick up or drop off your rental in many city locations.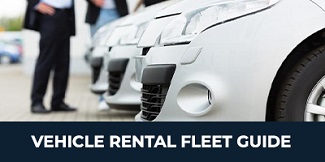 What type of vehicle do you need?
Being a client of Auto Europe, you can enjoy a 30% discount on all our prices in an unbeatable way by any of our closest competition. Not only do you have the best price on the internet, but you can also compare all the prices of each of the providers found in Cranbrook in the province of British Columbia, counting the rental rates for a luxury car, truck, or motorhome. That is why we are always innovating so that your experience when renting a car is as smooth as possible, with chauffeur services or other important accessories for your trip.
Look at our entire rental fleet in Canada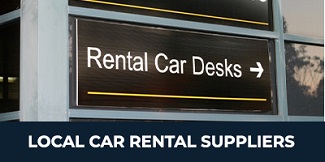 What supplier is best for your trip?
Throughout Cranbrook's city in the province of British Columbia, Auto Europe maintains relationships with renowned suppliers so that you can always have the excellence and professionalism that only we can provide. Throughout the city, you can count on providers such as Budget, Avis, Hertz, Dollar, and many others so that you always have the best option. You have to start comparing prices at the top of this page.
Click on the logos below to learn more about our top suppliers in Cranbrook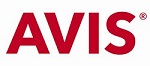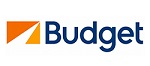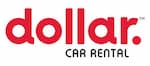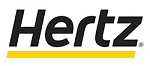 Find reviews for car rentals in Cranbrook from our past customers.
Cranbrook Car Rental Travel Inspiration
While much of the city is relatively flat, Cranbrook is surrounded by many hills where many residential homes are located. Cranbrook faces the Purcell Mountains to the west and the Rocky Mountains to the north and east. There are many lakes in the vicinity of Cranbrook. Some of these lakes include Jim Smith Lake, Wasa Lake, Lazy Lake, Moyie Lake, Monroe Lake, Norbury Lake, and Elizabeth Lake. Many of these lakes contain opportunities for boating, fishing, and camping. There are public recreational beaches and provincial campgrounds.
| Travel Tips | Travel Inspiration |
| --- | --- |
| | |
See More with a Rental Car in Cranbrook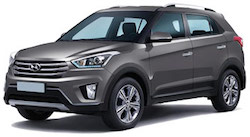 Cranbrook has a humid continental climate under the Köppen climate classification. Environment Canada reports Cranbrook as having the highest number of sunshine hours of any BC city at approximately 2,190.5 hours per year. It is a fairly dry city throughout the year, and when the rainfall falls, a good percentage will be in the form of snow. Environment Canada also claims that the city experiences some of the lightest wind speeds throughout the year has few foggy days, and has the highest average barometric pressure in Canada.
| | | | |
| --- | --- | --- | --- |
| Driving Route | Distance (mi) | Distance (km) | Avg. Trip Time |
| Cranbrook to Langley | 499 MIs | 804 KMs | 9h 43 mins |
| Cranbrook to Victoria | 579 MIs | 932 KMs | 12h 16 mins |
| Cranbrook to Vancouver | 523 MIs | 842 KMs | 9h 35 mins |
| Cranbrook to Kelowna | 328 MIs | 529 KMs | 6h 10 mins |
| Cranbrook to Surrey | 507 MIs | 816 KMs | 9h 14 mins |
---
Common Questions About Renting a Car in Cranbrook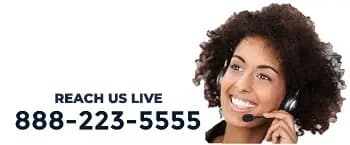 How much does it cost to rent a car in Cranbrook?
Both Auto Europe and any company cannot guarantee the exact price before certain important factors during your rentals, such as the day, car class, and location. However, we can guarantee that our prices contain a 30% discount that you will not find on another website. That is why when it comes to renting a car in Cranbrook in the province of British Columbia, we only invite you to compare the prices at the top of our page.
How old do you have to be to rent a car in Cranbrook?
To rent a car in Cranbrook's city in the province of British Columbia, you must be at least 21 years old and have a driver's license with at least one year of experience. For drivers between the ages of 21 and 24, additional young driver fees may apply. Fees vary by provider and are paid locally. Age restrictions are also established for drivers over 65 years of age.
What is the Auto Europe cancellation policy for my car rental in Cranbrook?
All car rental cancellations made with more than 48 hours notice benefit from a full refund. A charge of $ 75 will be applied to cancel a car rental in Cranbrook in the province of British Columbia, made less than 48 hours in advance. Finally, all reservations canceled after your designated pick-up time are non-refundable, as well as all cancellations must be processed by Auto Europe and not the Cranbrook car rental provider.
Find more answers to your Canada car rental questions with Auto Europe today!