Car Rental Vancouver - British Columbia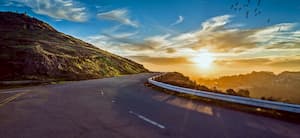 Grant yourself unlimited access to all the best things to see and do with a car rental in Vancouver. Nestled between some massive national parks and the Pacific Ocean, Vancouver has a reputation as one of the most livable and most tourist-friendly cities. Over the past few decades, leaps and bounds have been made to improve the city's infrastructure, attractions, nightlife, and security, making Vancouver a world-class travel destination. There's no shortage of things to keep you busy! From outstanding ski resorts to cultural events, there's never a dull moment.
Vancouver is also a city dominated by the mountains' landscape, a constant presence on its horizon, which leaves incredible views from many city points with its whitish color in the winter and the green of the summer months. The contrast of the tall glass buildings typical of Vancouver's economic center with the mountainous skyline is one of the memories left to all Vancouver visitors. But Vancouver also has many other things to offer: from the view of the skyline from Stanley Park or the seaside in the north of the city to the tranquility of Granville Island, through the symbolism of Canada Place and the five candles. White of its cover, one of the symbols of the city.
---
Planning your car rental in Vancouver with Auto Europe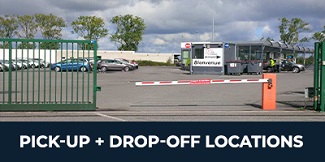 Where to pick-up your rental car?
Auto Europe has been working since 1954 to provide the best service in the rental market through the excellent bilateral relationship we have with each of our suppliers worldwide and especially throughout the city of Vancouver in British Columbia, so that if you can always have the best prices with the excellence and punctuality that characterizes the world leader in car rental. You can pick up or drop off your rental in many city locations.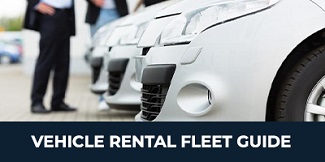 What type of vehicle do you need?
Being a client of Auto Europe, you can enjoy a 30% discount on all our prices in an unbeatable way by any of our closest competition. Not only do you have the best price on the internet, but you can also compare all the prices of each of the providers found in Vancouver in the province of British Columbia, counting the rental rates for a luxury car, truck, or motorhome. That is why we are always innovating so that your experience when renting a car is as smooth as possible, with chauffeur services or other important accessories for your trip.
Look at our entire rental fleet in Canada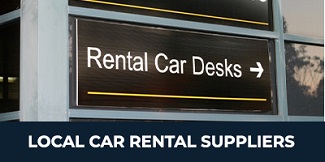 What supplier is best for your trip?
Throughout Vancouver's city in the province of British Columbia, Auto Europe maintains relationships with renowned suppliers so that you can always have the excellence and professionalism that only we can provide. Throughout the city, you can count on providers such as Budget, Avis, Hertz, Dollar, and many others so that you always have the best option. You have to start comparing prices at the top of this page.
Click on the logos below to learn more about our top suppliers in Vancouver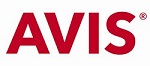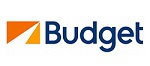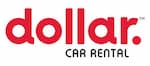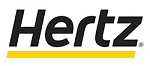 Find reviews for car rentals in Vancouver from our past customers.
Vancouver Car Rental Travel Inspiration
The Vancouver Art Gallery is housed in the city center in the old neoclassical courthouse built-in 1906. The building plans were drawn by Francis Rattenbury, who also designed the Parliament Buildings from British Columbia, the Empress Hotel in Victoria, and the second and richly decorated Hotel Vancouver. The Fairmont Hotel Vancouver is a third of the name. It opened in 1939 and has 556 rooms as well as an oxidized copper roof. The Cathedral of the Church of Christ opened in front of the hotel in 1894 and was classified as a historical monument in 1976. The Catholic Cathedral, on the other hand, is located a few streets further east. The First Baptist Church of Vancouver is located in the West End.
| Travel Tips | Travel Inspiration |
| --- | --- |
| | |
See More with a Rental Car in Vancouver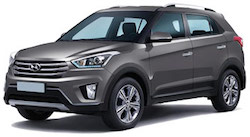 Vancouver is also an ideal city for lovers of winter sports. Despite having a mild climate -if we compare it with other Canadian cities-, Vancouver has ski slopes just 45 minutes from the city center or, not much further, with the famous Whistler station. A luxury for ski fans. Vancouver is an excellent city to visit for a short time or to reside for a season. In this guide, we will introduce you to the most interesting city and give you some practical advice for your stay.
| | | | |
| --- | --- | --- | --- |
| Driving Route | Distance (mi) | Distance (km) | Avg. Trip Time |
| Vancouver to North Vancouver | 6 MIs | 10 KMs | 0h 19 mins |
| Vancouver to Kelowna | 241 MIs | 389 KMs | 4h 07 mins |
| Vancouver to Victoria | 71 MIs | 115 KMs | 3h 06 mins |
| Vancouver to Burnaby | 8 MIs | 13 KMs | 0h 19 mins |
| Vancouver to Surrey | 21 MIs | 34 KMs | 0h 34 mins |
---
Common Questions About Renting a Car in Vancouver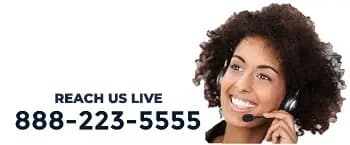 How much does it cost to rent a car in Vancouver?
Both Auto Europe and any company cannot guarantee the exact price before certain important factors during your rentals, such as the day, car class, and location. However, we can guarantee that our prices contain a 30% discount that you will not find on another website. That is why when it comes to renting a car in Vancouver in the province of British Columbia, we only invite you to compare the prices at the top of our page.
How old do you have to be to rent a car in Vancouver?
To rent a car in Vancouver's city in the province of British Columbia, you must be at least 21 years old and have a driver's license with at least one year of experience. For drivers between the ages of 21 and 24, additional young driver fees may apply. Fees vary by provider and are paid locally. Age restrictions are also established for drivers over 65 years of age.
What is the Auto Europe cancellation policy for my car rental in Vancouver?
All car rental cancellations made with more than 48 hours notice benefit from a full refund. A charge of $ 75 will be applied to cancel a car rental in Vancouver in the province of British Columbia, made less than 48 hours in advance. Finally, all reservations canceled after your designated pick-up time are non-refundable, as well as all cancellations must be processed by Auto Europe and not the Vancouver car rental provider.
Find more answers to your Canada car rental questions with Auto Europe today!