Car Rental Whistler, British Columbia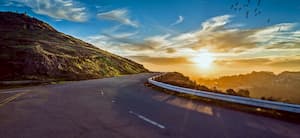 Whistler is a tourist municipality located in the southern coastal mountains ("Southern Pacific Range") of British Columbia. It is located approximately two hours by road north of the city of Vancouver, in Canada.
It is considered the largest ski resort in North America and the best alpine resort in North America by Ski Magazine. It is made up of two mountains, Whistler and Blackcomb, linked in the center by a village designed for pedestrians. Adding both mountains, it has more than 200 ski slopes of various difficulties, 5 snowparks and 3 pipes, 3,300 passable hectares, and an average of 10 meters of snow per year. It has more than 38 ski lifts, which allow access up to a height of 1,609 meters above sea level. Due to a large number of lifts, it has the capacity to accommodate 61,407 skiers per hour. Guarantee yourself the best rate when you book your rental car in British Columbia with Auto Europe today!
---
Planning your car rental in Whistler with Auto Europe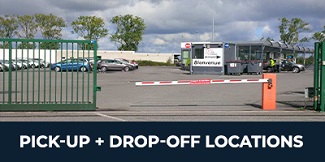 Where to pick-up your rental car?
Auto Europe has been working since 1954 to provide the best service in the rental market through the excellent bilateral relationship we have with each of our suppliers worldwide and especially throughout the city of Whistler in British Columbia, so that if you can always have the best prices with the excellence and punctuality that characterizes the world leader in car rental. You can pick up or drop off your rental in many city locations.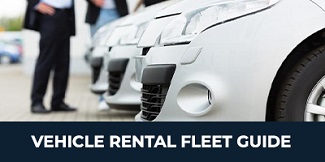 What type of vehicle do you need?
Being a client of Auto Europe, you can enjoy a 30% discount on all our prices in an unbeatable way by any of our closest competition. Not only do you have the best price on the internet, but you can also compare all the prices of each of the providers found in Whistler in the province of British Columbia, counting the rental rates for a luxury car, truck, or motorhome. That is why we are always innovating so that your experience when renting a car is as smooth as possible, with chauffeur services or other important accessories for your trip.
Look at our entire rental fleet in Canada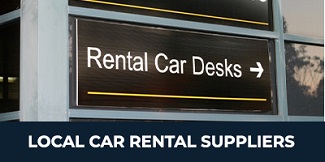 What supplier is best for your trip?
Throughout Whistler's city in the province of British Columbia, Auto Europe maintains relationships with renowned suppliers so that you can always have the excellence and professionalism that only we can provide. Throughout the city, you can count on providers such as Budget, Avis, Hertz, Dollar, and many others so that you always have the best option. You have to start comparing prices at the top of this page.
Click on the logos below to learn more about our top suppliers in Whistler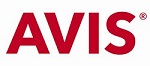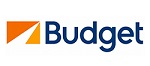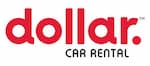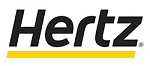 Find reviews for car rentals in Whistler from our past customers.
Whistler Car Rental Travel Inspiration
The ski season starts at the end of November and ends in Whistler at the end of April and for Blackcomb at the end of May. However, a small skiable portion is usually maintained where a small "snow park" is created in the upper Blackcomb area that allows skiing until June or even July. Hours of operation vary depending on the time of year and lighting conditions but generally fluctuate between 8.30 a.m. m. at 4 p.m. m. The cable car service is interrupted, and skiers are invited to descend from the two mountains. The nightlife in Whistler's village consists of a large number of restaurants, bars, and nightclubs that have their peak in the winter season.
| Travel Tips | Travel Inspiration |
| --- | --- |
| | |
See More with a Rental Car in Whistler
Whistler was, along with Vancouver, the host station for the 2010 Winter Olympics and the Paralympics. The opening ceremony and events for hockey, speed skating, figure skating, and freestyle skiing events occurred in and around Vancouver (Richmond and Cypress Mountain), the other alpine, sliding, and Nordic skiing events took place in the village Whistler and the surrounding area. The Olympic and Paralympic Village, also known as the Athletes' Village, housed 2,400 athletes, coaches, and representatives of the delegations. After finishing the event, the town is being enabled as a residential neighborhood.
| | | | |
| --- | --- | --- | --- |
| Driving Route | Distance (mi) | Distance (km) | Avg. Trip Time |
| Whistler to Vancouver | 75 MIs | 121 KMs | 1h 39 mins |
| Whistler to Kelowna | 316 MIs | 509 KMs | 5h 30 mins |
| Whistler to Victoria | 169 MIs | 273 KMs | 4h 59 mins |
| Whistler to Surrey | 95 MIs | 153 KMs | 1h 58 mins |
| Whistler to Richmond | 90 MIs | 146 KMs | 2h 06 mins |
---
Common Questions About Renting a Car in Whistler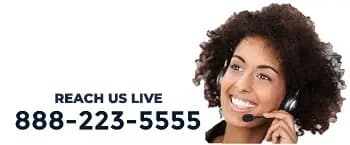 How much does it cost to rent a car in Whistler?
Both Auto Europe and any company cannot guarantee the exact price before certain important factors during your rentals, such as the day, car class, and location. However, we can guarantee that our prices contain a 30% discount that you will not find on another website. That is why when it comes to renting a car in Whistler in the province of British Columbia, we only invite you to compare the prices at the top of our page.
How old do you have to be to rent a car in Whistler?
To rent a car in Whistler's city in the province of British Columbia, you must be at least 21 years old and have a driver's license with at least one year of experience. For drivers between the ages of 21 and 24, additional young driver fees may apply. Fees vary by provider and are paid locally. Age restrictions are also established for drivers over 65 years of age.
What is the Auto Europe cancellation policy for my car rental in Whistler?
All car rental cancellations made with more than 48 hours notice benefit from a full refund. A charge of $ 75 will be applied to cancel a car rental in Whistler in the province of British Columbia, made less than 48 hours in advance. Finally, all reservations canceled after your designated pick-up time are non-refundable, as well as all cancellations must be processed by Auto Europe and not the Whistler car rental provider.
Find more answers to your Canada car rental questions with Auto Europe today!