Car Rental Penticton, British Columbia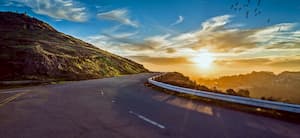 Penticton is a city in the Okanagan Valley of the southern interior of British Columbia, Canada, located between Okanagan and Skaha Lakes. In the 2016 Canadian census, its population was 33,761, while the census agglomeration population was 43,432. The name Penticton is derived from a word in the Okanagan language. It is conventionally translated as "a place to stay forever" but is actually a reference to Okanagan Lake's year-round flow through Penticton, where it enters Skaha Lake.
Penticton is the largest city by area and population in the Okanagan-Similkameen Regional District, which is part of the Okanagan as a whole, making the city the third-largest in the region. It is the 21st largest settlement in British Columbia itself by population, while its metropolitan area, including the city plus Okanagan-Similkameen Election Area D, is the 71st largest in Canada; by area, Penticton is ranked 20th in its province; Statistics are based on the 2011 Canadian Census. Guarantee yourself the best rate when you book your British Columbia rental car with Auto Europe today!
---
Planning your car rental in Penticton with Auto Europe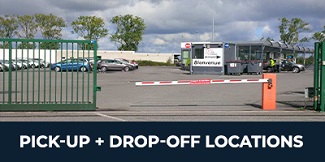 Where to pick-up your rental car?
Auto Europe has been working since 1954 to provide the best service in the rental market through the excellent bilateral relationship we have with each of our suppliers worldwide and especially throughout the city of Penticton in British Columbia, so that if you can always have the best prices with the excellence and punctuality that characterizes the world leader in car rental. You can pick up or drop off your rental in many city locations.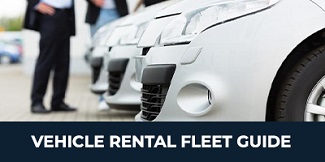 What type of vehicle do you need?
Being a client of Auto Europe, you can enjoy a 30% discount on all our prices in an unbeatable way by any of our closest competition. Not only do you have the best price on the internet, but you can also compare all the prices of each of the providers found in Penticton in the province of British Columbia, counting the rental rates for a luxury car, truck, or motorhome. That is why we are always innovating so that your experience when renting a car is as smooth as possible, with chauffeur services or other important accessories for your trip.
Look at our entire rental fleet in Canada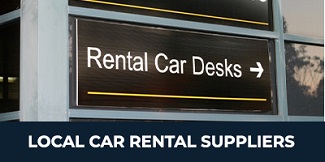 What supplier is best for your trip?
Throughout Penticton's city in the province of British Columbia, Auto Europe maintains relationships with renowned suppliers so that you can always have the excellence and professionalism that only we can provide. Throughout the city, you can count on providers such as Budget, Avis, Hertz, Dollar, and many others so that you always have the best option. You have to start comparing prices at the top of this page.
Click on the logos below to learn more about our top suppliers in Penticton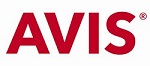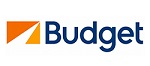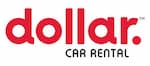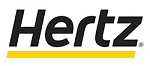 Find reviews for car rentals in Penticton from our past customers.
Penticton Car Rental Travel Inspiration
Due to its warm climate, the city has a wide variety of public spaces, from parks to hiking trails. It is home to ten public parks, including Gyro Park, Lackawanna Park, Marina Way Park, Okanagan Lake Park, Penticton Youth Park, Rose Garden, Rotary Centennial Pavilion, Rotary Park, Skaha Lake Park, and Munson Mountain. There are also seven beaches in the city, including Okanagan Lake Beach, Skaha Lake Beach, Airport Beach, Marina Way Beach, Okanagan Lake Park Beach, Sudbury Beach, and Three Mile Beach.
The larger metropolitan area contains Okanagan Falls Provincial Park, located in the unincorporated community Okanagan Falls. Penticton maintains a policy on dogs that are allowed in parks or beaches. Other public spaces include trails, such as part of the Trans Canada Trail and the Kettle Valley Railway; the former formed throughout Canada, while the latter traversed Penticton and nearby Kelowna. The Skaha Bluffs rock climbing area is located south of the city center on a hillside above Skaha Lake in Skaha Bluffs Provincial Park. With more than 1,200 documented routes, it is the second most popular rock climbing area in British Columbia, after Smoke Bluffs in Squamish.
| Travel Tips | Travel Inspiration |
| --- | --- |
| | |
See More with a Rental Car in Penticton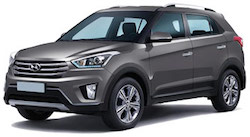 Penticton has a cold semi-arid climate (Köppen climate classification BSk) bordering an oceanic climate (Köppen climate classification Cfb) and a humid continental climate (Dfb bordering Dfa). Penticton has little precipitation, hot summer days with cool nights, and moderately cool, mostly cloudy winters. With 346.0 mm (13.62 inches) of annual precipitation, Penticton is the fourth driest city in Canada. It averages 58.7 cm (23.1 inches) of snow per year. Penticton has the mildest winter of any non-coastal city in Canada.
| | | | |
| --- | --- | --- | --- |
| Driving Route | Distance (mi) | Distance (km) | Avg. Trip Time |
| Penticton to Vancouver | 258 MIs | 416 KMs | 4h 17 mins |
| Penticton to Kelowna | 39 MIs | 63 KMs | 0h 49 mins |
| Penticton to Victoria | 314 MIs | 506 KMs | 6h 46 mins |
| Penticton to Salmon Arm | 107 MIs | 173 KMs | 2h 16 mins |
| Penticton to Kamloops | 147 MIs | 238 KMs | 2h 33 mins |
---
Common Questions About Renting a Car in Penticton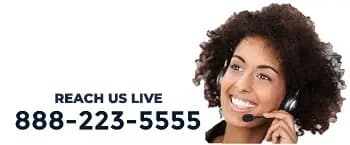 How much does it cost to rent a car in Penticton?
Both Auto Europe and any company cannot guarantee the exact price before certain important factors during your rentals, such as the day, car class, and location. However, we can guarantee that our prices contain a 30% discount that you will not find on another website. That is why when it comes to renting a car in Penticton in the province of British Columbia, we only invite you to compare the prices at the top of our page.
How old do you have to be to rent a car in Penticton?
To rent a car in Penticton's city in the province of British Columbia, you must be at least 21 years old and have a driver's license with at least one year of experience. For drivers between the ages of 21 and 24, additional young driver fees may apply. Fees vary by provider and are paid locally. Age restrictions are also established for drivers over 65 years of age.
What is the Auto Europe cancellation policy for my car rental in Penticton?
All car rental cancellations made with more than 48 hours notice benefit from a full refund. A charge of $ 75 will be applied to cancel a car rental in Penticton in the province of British Columbia, made less than 48 hours in advance. Finally, all reservations canceled after your designated pick-up time are non-refundable, as well as all cancellations must be processed by Auto Europe and not the Penticton car rental provider.
Find more answers to your Canada car rental questions with Auto Europe today!