Car Rental Saskatchewan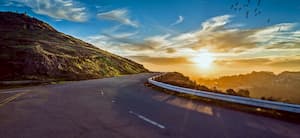 Saskatchewan is known as Canada's "barn" and is famous for its prairies and wheat fields. It is located in western Canada and borders Manitoba, Alberta, the Northwest Territories, and the United States. The province is almost rectangular in shape and has an area of 651,900 km².
Saskatchewan's population is about one million people or 3.1 percent of Canada's population. The people of Saskatchewan have diverse ethnic origins, which is why the provincial motto "Strength of Many Peoples." The endless stretches of terrain and wide skies also make this province well known for its beautiful sunsets.
The largest cities are Regina, with a population of almost 200,000, and Saskatoon, with 235,800 residents. The province has the largest area of dunes in Canada. The Athabasca Sand Dunes stretch about 100 kilometers, with giant dunes up to 30 meters high. Take the next step and rent a car in Canada!
---
Planning your car rental in Saskatchewan with Auto Europe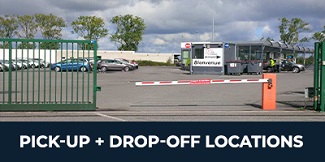 Where to pick-up your rental car?
Since 1954, Auto Europe has been a premier provider of car rental services for travelers worldwide. This is why we have a strong relationship with the most notable suppliers in Saskatchewan's entire province. We have a wide selection of rental cars at various locations to choose from, including Saskatoon, Regina, Swift, Moose Jaw, and many others.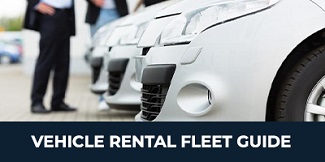 What type of vehicle do you need?
Auto Europe can provide the perfect vehicle for any trip at an unbeatable price. This is why you will always be able to have a 30% discount on our entire fleet of cars in Saskatchewan. With us, you can compare rates for luxury cars, trucks, or motorhome rentals. Thinking about elevating your travel experience? Consider chauffeur services or other important add-ons for your trip.
Look at our entire rental fleet in Canada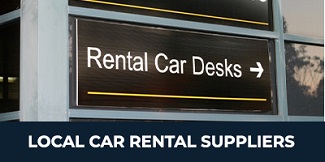 What supplier is best for your trip?
Auto Europe provides various suppliers throughout Saskatchewan in order to guarantee the lowest cost and highest quality of service. At this location, you can find Avis, Hertz, Budget, Enterprise, and many others. Use our search engine located at the top of the page to check out real-time pricing and availability.
Click on the logos below to learn more about our top suppliers in Saskatchewan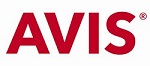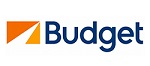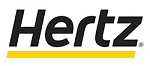 Find reviews for car rentals in Saskatchewan from our past customers.
Saskatchewan Car Rental Travel Inspiration
The province of Saskatchewan consists of two distinct areas. The Canadian Shield is situated in the northern part. The Inland Plains is located in the southern region.
Northern Saskatchewan is covered primarily by boreal forest, with the exception of the Lake Athabasca Sand Dunes. These are the world's largest active dunes north of the 58th parallel, adjacent to the southern shore of Lake Athabasca.
Southern Saskatchewan contains another area with dunes are known as "the Great Sand Hills," covering 300 km². The Cypress Hills and the Killdeer Badlands in Grasslands National Park are also located in this region.
| Travel Tips | Travel Inspiration |
| --- | --- |
| | |
See More with a Rental Car in Saskatchewan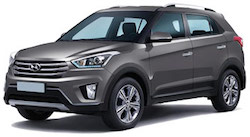 Saskatchewan is far from any significant body of water. This, combined with its northern latitude, produces a cold summer type humid continental climate (in the Köppen climate classification, Dfb) in the eastern half. A dry to semi-arid steppe climate (in the Köppen classification, Bsk) in the western part of the province.
Summers can be sweltering, with temperatures above 32 ° C during the day. There are gusts of warm southerly winds from the United States for most of July and August. While winters can be biting, with maximum temperatures below −17 ° C for weeks, Chinook winds (hot and humid winds) often blow from the south, bringing mild periods. Average annual rainfall ranges from 30 to 45 cm throughout the province, with the bulk of rain in June, July, and August
---
Common Questions About Renting a Car in Saskatchewan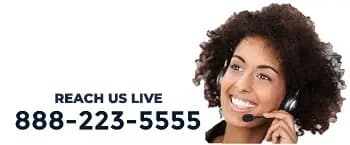 How much does it cost to rent a car in Saskatchewan?
The cost of renting a Saskatchewan vehicle varies throughout the year and mainly depends on your travel group's make/model. With basic rental rates dropping from $20 a day for economy cars, we have a vehicle for every budget.
How old do you have to be to rent a car in Saskatchewan?
To rent a car in Saskatchewan, you must be at least 21 years old and have a driver's license with at least one year of experience. For drivers between 21 and 24 years old, extra young driver surcharges may apply. Rates vary by provider and are paid locally. Car rental age restrictions are also set for drivers over the age of 65.
What is the Auto Europe cancellation policy for my car rental in Saskatchewan?
All car rental cancellations made with more than 48 hours notice benefit from a full refund. A $75 charge will be applied to cancel a car rental in Saskatchewan made less than 48 hours in advance. Finally, all reservations canceled after your designated pick-up time are non-refundable. All cancellations must be processed by Auto Europe and not the Saskatchewan car rental provider.
Find more answers to your Canada car rental questions with Auto Europe today!