Car Rental Regina, Saskatchewan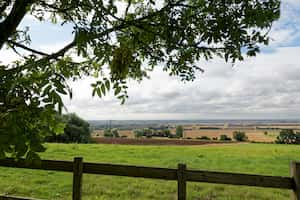 The charming Regina, capital of Saskatchewan Province, brings together a series of attractions, outdoor activities, and culture to discover. Among the highlights, the splendid Saskatchewan Legislative Building, in a historic building dating from 1912, the Wascana Center, the gigantic park with more than 350,000 trees, in addition to the MacKenzie Art Gallery, which features works by Canada's most influential painters and artisans. Below, learn more about this and other sights in Regina to make the most of your stay in the city.
Originally called "Pile O 'Bones" in honor of the bison skeletons that welcomed the first settlers, Regina has grown into an elegant cultural city, famous for its museums, galleries, and beautiful lake. Start your day in the natural heart of the city, Wascana Center. Before breakfast, join the active locals for a jog or stroll through the scenic swamps and meadows surrounding Lake Wascana. Regina's compact size and multi-purpose lakeside trails make this an excellent city to explore on foot or bike. Use the efficient bus system to explore the meadows and forests beyond the city limits. On this beautiful location, you can find different places to explore and to have an unforgettable trip, rent a car in Canada with Auto Europe and enjoy your Canadian experience with comfort.
---
Planning your car rental in Regina with Auto Europe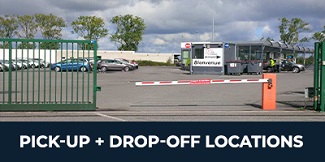 Where to pick-up your rental car?
In the city of Regina, Province of Saskatchewan, Auto Europe has the best options for picking up and picking up rental cars, all to always offer you different options so that you can choose the best alternative for your trip to Canada. We have been working in the car rental industry since 1954, so we have a very close relationship with each of our suppliers within the city of Regina, specifically at the Regina Airport.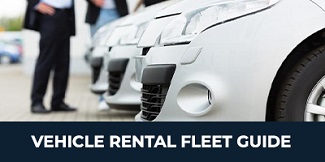 What type of vehicle do you need?
Being a client of Auto Europe, you can enjoy a 30% discount on all our prices in an unbeatable way by any of our closest competition. Not only do you have the best price on the internet, but you can also compare all the prices of each of the providers found in Regina in the province of Saskatchewan, counting the rental rates for a luxury car, truck, or motorhome. That is why we are always innovating so that your experience when renting a car is as smooth as possible, with chauffeur services or other important accessories for your trip.
Look at our entire rental fleet in Canada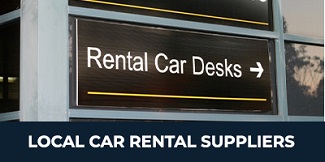 What supplier is best for your trip?
Throughout Regina's city in the province of Saskatchewan, Auto Europe maintains relationships with renowned suppliers so that you can always have the excellence and professionalism that only we can provide. Throughout the city, you can count on providers such as Budget, Avis, Hertz, Dollar, and many others so that you always have the best option. You have to start comparing prices at the top of this page.
Click on the logos below to learn more about our top suppliers in Regina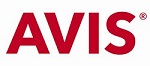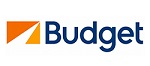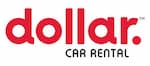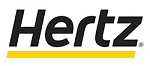 Find reviews for car rentals in Regina from our past customers.
Regina Car Rental Travel Inspiration
As you circle the lake, choose from the various attractions that the park has to offer. Bring your kids to the Saskatchewan Science Center for an engaging and educational look at the natural world's inner workings. Explore the Royal Museum of Saskatchewan, which houses the largest anthropological collection in the province. History buffs will appreciate the Saskatchewan Legislative Building's informative and interactive tours and the Governor's House. For lunch, try a local favorite: pitchfork fondue (meat that is fried using a fork). Or find one of the great food trucks that abound in the city. You can also select your own fresh ingredients at the Saturday Farmers Market and enjoy a picnic in the quiet and fragrant Floral Conservatory.
| Travel Tips | Travel Inspiration |
| --- | --- |
| | |
See More with a Rental Car in Regina
Watch a summer sunset ceremony by the Royal Canadian Mounted Police Academy, watch a 3D movie on the IMAX screen, or get carried away by pieces played by the Regina Symphony Orchestra, Canada's oldest musical ensemble. Downtown Regina is also full of live music venues, billiards, and nightclubs.
| | | | |
| --- | --- | --- | --- |
| Driving Route | Distance (mi) | Distance (km) | Avg. Trip Time |
| Regina to Saskatoon | 162 MIs | 261 KMs | 2h 40 mins |
| Regina to Swift Current | 150 MIs | 243 KMs | 2h 24 mins |
| Regina to Moose Jaw | 44 MIs | 72 KMs | 0h 49 mins |
| Regina to Winnipeg | 356 MIs | 573 KMs | 5h 55 mins |
| Regina to Calgary | 470 MIs | 757 KMs | 7h 17 mins |
---
Common Questions About Renting a Car in Regina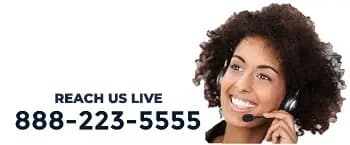 How much does it cost to rent a car in Regina?
Both Auto Europe and any company cannot guarantee the exact price before certain important factors during your rentals, such as the day, car class, and location. However, we can guarantee that our prices contain a 30% discount that you will not find on another website. That is why when it comes to renting a car in Regina in the province of Saskatchewan, we only invite you to compare the prices at the top of our page.
How old do you have to be to rent a car in Regina?
To rent a car in Regina, Canada, you must be at least 21 years old and have a driver's license with at least one year of experience. For drivers between the ages of 21 and 24, additional young driver fees may apply. Fees vary by provider and are paid locally. Age restrictions are also established for drivers over 65 years of age.
What is the Auto Europe cancellation policy for my car rental in Regina?
All car rental cancellations made with more than 48 hours notice benefit from a full refund. A charge of $75 will be applied to cancel a car rental in Regina in the province of Saskatchewan, made less than 48 hours in advance. Finally, all reservations canceled after your designated pick-up time are non-refundable, as well as all cancellations must be processed by Auto Europe and not the Regina car rental provider.
Find more answers to your Canada car rental questions with Auto Europe today!