Car Rental Saskatoon, Saskatchewan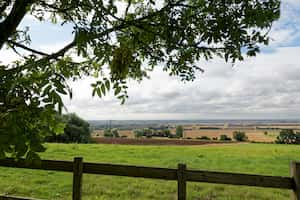 Saskatoon is a city located in Saskatchewan, Canada, on the South Saskatchewan River. Saskatoon is the most populous city in Saskatchewan's province and has been since, in the mid-1980s, overtaking the provincial capital, Regina. An inhabitant of English for the people of Saskatoon is Saskatonians. It is the main city of the Metropolitan Saskatoon area.
Known as "Hub City" and as the "City of Bridges" for its seven bridges that cross the river, the name of the city comes from the western world "Cree," misāskwatōmin, which corresponds to the Juneberry fruit or saskatoon berry (fruit of a kind of guillomo). For a long time, Saskatoon's alias was "Hub City," although the name is usually abbreviated as "S'toon." After the premiere of the movie Who Framed Roger Rabbit? In 1988, the city became popularly known as "'Toontown" (cartoon town), based on a location named in the film, even though the alias "' Toontown" was used in Saskatoon before. Of the film's premiere, rent a car in Canada with Auto Europe and enjoy your Canadian experience with comfort.
---
Planning your car rental in Saskatoon with Auto Europe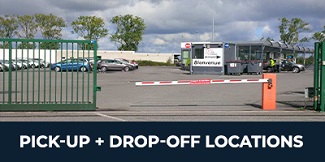 Where to pick-up your rental car?
In the city of Saskatoon, Province of Saskatchewan, Auto Europe has the best options for picking up and picking up rental cars, all to always offer you different options so that you can choose the best alternative for your trip to Canada. We have been working in the car rental industry since 1954, so we have a very close relationship with each of our suppliers within the city of Saskatoon, specifically at the Saskatoon Airport.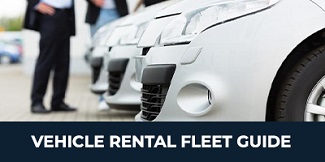 What type of vehicle do you need?
Being a client of Auto Europe, you can enjoy a 30% discount on all our prices in an unbeatable way by any of our closest competition. Not only do you have the best price on the internet, but you can also compare all the prices of each of the providers found in Saskatoon in the province of Saskatchewan, counting the rental rates for a luxury car, truck, or motorhome. That is why we are always innovating so that your experience when renting a car is as smooth as possible, with chauffeur services or other important accessories for your trip.
Look at our entire rental fleet in Canada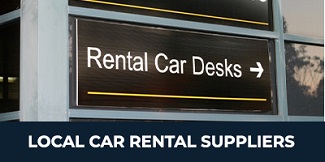 What supplier is best for your trip?
Throughout Saskatoon's city in the province of Saskatchewan, Auto Europe maintains relationships with renowned suppliers so that you can always have the excellence and professionalism that only we can provide. Throughout the city, you can count on providers such as Budget, Avis, Hertz, Dollar, and many others so that you always have the best option. You have to start comparing prices at the top of this page.
Click on the logos below to learn more about our top suppliers in Saskatoon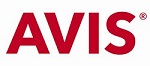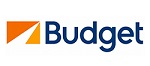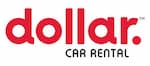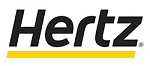 Find reviews for car rentals in Saskatoon from our past customers.
Saskatoon Car Rental Travel Inspiration
Saskatoon is recognized worldwide as one of the foremost centers for Agricultural Biotechnology. Most of the research takes place at the Innovation Place Research Park and the University of Saskatchewan. The U of S is home to the Organization for Vaccines and Infectious Diseases that research controlling infectious diseases in humans and animals. The U of S includes Pharmalytics, Inc., Prairie Swine Center Inc., Prairie Diagnostic Services, Inc., Saskatchewan Food Industry Development Center Inc., and the Western Beef Development Center. The U of S campus houses the POS Pilot Plant. It is also home to the Canadian Light Source, a national synchrotron radiation facility used for a wide range of scientific research by the POS Pilot Plant Corporation.
| Travel Tips | Travel Inspiration |
| --- | --- |
| | |
See More with a Rental Car in Saskatoon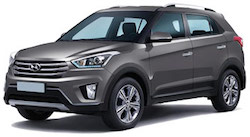 Saskatoon is situated in a large potassium ore belt in mid-southern Saskatchewan and is found on Aspen Parkland park grounds. The lack of mountains around it gives the city a relatively flat distribution, even though it is spread over a few hills and a few valleys. The lowest point in the city is the river, while the highest point is shared by Sutherland's suburb and the west side subdivision of Confederation Park. Saskatoon, in a section from west to east, shows a slope in elevation toward sea level toward the river, and on the east bank of the river, the terrain gains height again to the city limits; when elevation, it decreases again.
| | | | |
| --- | --- | --- | --- |
| Driving Route | Distance (mi) | Distance (km) | Avg. Trip Time |
| Saskatoon to Regina | 162 MIs | 261 KMs | 2h 40 mins |
| Saskatoon to Swift Current | 169 MIs | 272 KMs | 2h 51 mins |
| Saskatoon to Moose Jaw | 141 MIs | 228 KMs | 2h 18 mins |
| Saskatoon to Winnipeg | 487 MIs | 784 KMs | 8h 18 mins |
| Saskatoon to Calgary | 374 MIs | 603 KMs | 6h 23 mins |
---
Common Questions About Renting a Car in Saskatoon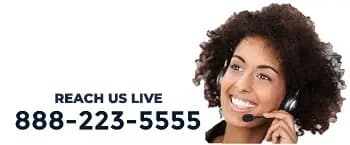 How much does it cost to rent a car in Saskatoon?
Both Auto Europe and any company cannot guarantee the exact price before certain important factors during your rentals, such as the day, car class, and location. However, we can guarantee that our prices contain a 30% discount that you will not find on another website. That is why when it comes to renting a car in Saskatoon in the province of Saskatchewan, we only invite you to compare the prices at the top of our page.
How old do you have to be to rent a car in Saskatoon?
To rent a car in Saskatoon's city in the province of Saskatchewan, you must be at least 21 years old and have a driver's license with at least one year of experience. For drivers between the ages of 21 and 24, additional young driver fees may apply. Fees vary by provider and are paid locally. Age restrictions are also established for drivers over 65 years of age.
What is the Auto Europe cancellation policy for my car rental in Saskatoon?
All car rental cancellations made with more than 48 hours notice benefit from a full refund. A charge of $ 75 will be applied to cancel a car rental in Saskatoon in the province of Saskatchewan, made less than 48 hours in advance. Finally, all reservations canceled after your designated pick-up time are non-refundable, as well as all cancellations must be processed by Auto Europe and not the Saskatoon car rental provider.
Find more answers to your Canada car rental questions with Auto Europe today!