Car Rental Winnipeg, Manitoba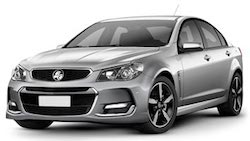 Winnipeg is Manitoba's capital and is a city known for its sophisticated atmosphere and exciting wilderness areas. Plan your visit to Winnipeg to coincide with one of the city's festivals and have fun while meeting the prairies' wildlife. Take the family on Journey to Churchill, where polar bears swim past your head in the Arctic exhibit at the Assiniboine Zoo. See the snow owls, musk oxen, and wolves of the Hudson Bay Wilderness as you learn about environmental conservation, climate change, and biodiversity.
Book a rental car in Winnipeg with Auto Europe and guarantee yourself the best possible rental rate for your trip to Manitoba. With over 60 years of experience renting vehicles in Canada, Auto Europe is the top choice for car rentals and transportation services in Winnipeg. Auto Europe works with the most trusted rental car suppliers globally, including Hertz, Enterprise, Avis, and more. Our unique relationship with suppliers allows us to offer lower rates than customers will find on these supplier sites. With our price match guarantee, rest assured knowing if you find a lower rate from one of our suppliers before you pick-up your rental car, we will honor or beat the lower price to guarantee you the best rate for your rental. Travelers can save even more if they purchase car rental insurance or other add-ons through Auto Europe. Guarantee yourself the best rate when you book your rental car with Auto Europe today!
---
Planning your car rental in Winnipeg with Auto Europe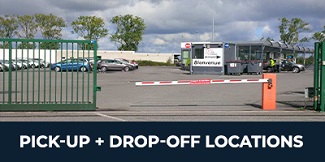 Where to pick-up your rental car?
Auto Europe has been working since 1954 to provide the best service in the rental market through the excellent bilateral relationship we have with each of our suppliers worldwide and especially throughout the city of Winnipeg in Manitoba, so that if you can always have the best prices with the excellence and punctuality that characterizes the world leader in car rental. You can pick up or drop off your rental in many city locations, like Winnipeg Airport.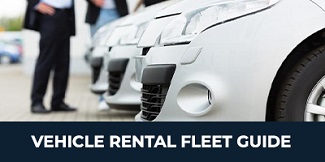 What type of vehicle do you need?
Being a client of Auto Europe, you can enjoy a 30% discount on all our prices in an unbeatable way by any of our closest competition. Not only do you have the best price on the internet, but you can also compare all the prices of each of the providers found in Winnipeg in the province of Manitoba, counting the rental rates for a luxury car, truck, or motorhome. That is why we are always innovating so that your experience when renting a car is as smooth as possible, with
chauffeur services
or other important accessories for your trip.
Look at our entire rental fleet in Canada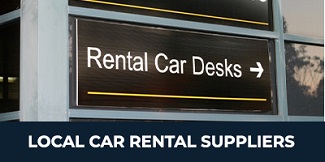 What supplier is best for your trip?
Throughout Winnipeg's city in the province of Manitoba, Auto Europe maintains relationships with renowned suppliers so that you can always have the excellence and professionalism that only we can provide. Throughout the city, you can count on providers such as Budget, Avis, Hertz, Dollar, and many others so that you always have the best option. You have to start comparing prices at the top of this page.
Click on the logos below to learn more about our top suppliers in Winnipeg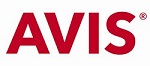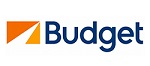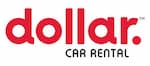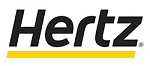 Find reviews for car rentals in Winnipeg from our past customers.
Winnipeg Car Rental Travel Inspiration
With an economy largely tied to agriculture and ranching, visitors may be surprised to discover a flourishing cultural scene. Food lovers will find various dining establishments that serve authentic French cuisine and contemporary restaurants, who are praised for their use of local, organic ingredients to create bold and innovative dishes. Traveling with children? Families will enjoy spending time with furry and feathered friends at the Assiniboine Park Zoo, a facility that features more than 400 species of indoor and outdoor exhibits. Take the short drive to FortWhyte Alive to witness native wildlife in their natural habitats. Fish, hike, walk, sail, paddle, or canoe across the lakes and marshes of this nature preserve. For travelers planning to explore the region during the winter months, be sure to pack plenty of warm clothing as temperatures could drop lower than 40 degrees below zero! Embrace the cold and pick-up a pack of tickets to see the local Winnipeg Jets take on some of the NHL's best. Each season offers travelers ample opportunities to enjoy their time in Winnipeg; reserve your rental car today and start putting together your travel itinerary.
Auto Europe provides premium and economy rental car service in Winnipeg and all major destinations in Canada. If you are looking to explore more on your trip, consider a one-way car rental to other popular destinations in Canada.
| Travel Tips | Travel Inspiration |
| --- | --- |
| | |
See More with a Rental Car in Winnipeg
Walk along the Red River, which winds its way through the city, alongside public art exhibits and other popular sites. Visit the Forks National Historic Site to better insight into this region's 6,000 years of human history. Run, bike, or Nordic ski along the Red River Community Trail or enjoy a boat tour of the city. Stop at Forks Market to buy food, drinks, and other items. Stroll around to see the Canadian Museum for Human Rights' impressive architecture, designed by Antoine Predock. Join a tour to learn about different stories related to human rights and climb the Tower of Hope, which is at the top of the structure, to enjoy the city's impressive view. Many of Winnipeg's seasonal festivals revolve around music. Enjoy the summer events during the Winnipeg Strip Festival, Winnipeg International Jazz Festival, and Folklorama, a 2-week multicultural event. Escape to the Winnipeg Folk Festival, which includes 4 days of music just outside the city.
| | | | |
| --- | --- | --- | --- |
| Driving Route | Distance (mi) | Distance (km) | Avg. Trip Time |
| Winnipeg to Saskatoon | 487 MIs | 784 KMs | 8h 21 mins |
| Winnipeg to Calgary | 824 MIs | 1.327 KMs | 12h 53 mins |
| Winnipeg to Edmonton | 840 MIs | 1.353 KMs | 13h 20 mins |
| Winnipeg to Ottawa | 1.329 MIs | 2.140 KMs | 22h 55 mins |
| Winnipeg to Toronto | 1.381 MIs | 2.223 KMs | 21h 01 mins |
---
Common Questions About Renting a Car in Winnipeg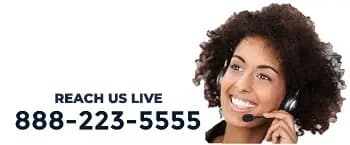 How much does it cost to rent a car in Winnipeg?
Both Auto Europe and any company cannot guarantee the exact price before certain important factors during your rentals, such as the day, car class, and location. However, we can guarantee that our prices contain a 30% discount that you will not find on another website. That is why when it comes to renting a car in Winnipeg, Canada, we only invite you to compare the prices at the top of our page.
How old do you have to be to rent a car in Winnipeg?
To rent a car in Winnipeg's city in the province of Manitoba, you must be at least 21 years old and have a driver's license with at least one year of experience. For drivers between the ages of 21 and 24, additional young driver fees may apply. Fees vary by provider and are paid locally. Age restrictions are also established for drivers over 65 years of age.
What is the Auto Europe cancellation policy for my car rental in Winnipeg?
All car rental cancellations made with more than 48 hours notice benefit from a full refund. A charge of $75 will be applied to cancel a car rental in Winnipeg in the province of Manitoba, made less than 48 hours in advance. Finally, all reservations canceled after your designated pick-up time are non-refundable, as well as all cancellations must be processed by Auto Europe and not the Winnipeg car rental provider.
Find more answers to your Canada car rental questions with Auto Europe today!