Car Rental Manitoba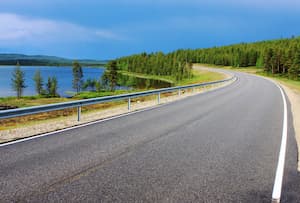 The province of Manitoba, located in what is known as the Prairies, is not exactly the most touristy place of the regions that one can visit during a trip through Canada. However, if tourists knew everything to discover in the area, I can bet that the tables would turn.
Manitoba is, first and foremost, a way of life that is intimately tied to culture and the land. Traveling through this province, one can marvel at the flat landscapes that stretch out as far as the eye can see, and it is also a great place to rest and learn patience.
Exploring Manitoba by car or bus can be a great time to meditate and appreciate the quiet. It can also be a good opportunity to soak up the local indigenous culture, that of the Ojibwas and the Assiniboines, and understand what life was like in Canada before the white settlers' arrival.
It will be impossible for you not to pass through Winnipeg, the capital of the province. Although the city is not the most beautiful, it has some centers of interest that are undeniable, such as festivals, museums, and its beautiful parks. Like Manitoba, Winnipeg is a city that is not well known at first glance but must be discovered in time to explore and feel at home. Take the next step and rent a car in Canada!
---
Planning your car rental in Manitoba with Auto Europe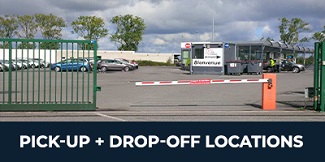 Where to pick-up your rental car?
Since 1954, Auto Europe has been a premier provider of car rental services for travelers worldwide. This is why we have a strong relationship with the most notable suppliers in Manitoba's entire province. We have a wide selection of rental cars at various locations to choose from, including Winnipeg and many others.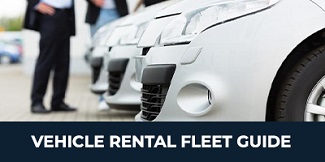 What type of vehicle do you need?
Auto Europe can provide the perfect vehicle for any trip at an unbeatable price. This is why you will always be able to have a 30% discount on our entire fleet of cars in Manitoba. With us, you can compare rates for luxury cars, trucks, or motorhome rentals. Thinking about elevating your travel experience? Consider chauffeur services or other important add-ons for your trip.
Look at our entire rental fleet in Canada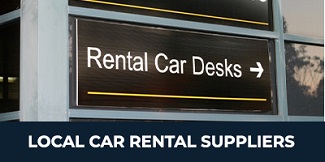 What supplier is best for your trip?
Auto Europe provides various suppliers throughout Manitoba in order to guarantee the lowest cost and highest quality of service. At this location, you can find Avis, Hertz, Budget, Enterprise, and many others. Use our search engine located at the top of the page to check out real-time pricing and availability.
Click on the logos below to learn more about our top suppliers in Manitoba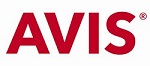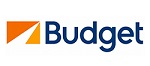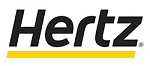 Find reviews for car rentals in Manitoba from our past customers.
Manitoba Car Rental Travel Inspiration
Located in central Canada, Manitoba is often overlooked as a tourist destination. Still, those who take the time to explore the province will find a host of unique experiences, from seeing polar bears in the wild to enjoying a festival of winter celebrating French Canadian history. The beaches around Lake Winnipeg and the many provincial parks offer great retreats from this prairie province's hot summer days. Winnipeg, the provincial capital, is hard to beat for the city's cultural attractions and entertainment.
| Travel Tips | Travel Inspiration |
| --- | --- |
| | |
See More with a Rental Car in Manitoba
In Manitoba's province within Canada, there are some fascinating visits to make a complete trip to enjoy the best cultural and natural options. Many visitors take advantage of the summer to know some destinations within this province and enjoy its best proposals, such as the Museum of Inuit Eskimos, Grand Beach, Mountain National Park, and Steinbach's town, among others.
---
Common Questions About Renting a Car in Manitoba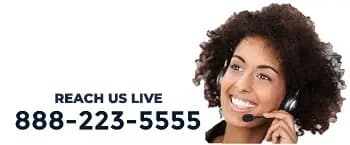 How much does it cost to rent a car in Manitoba?
The cost of renting a Manitoba vehicle varies throughout the year and mainly depends on your travel group's make/model. With basic rental rates dropping from $20 a day for economy cars, we have a vehicle for every budget.
How old do you have to be to rent a car in Manitoba?
To rent a car in Manitoba, you must be at least 21 years old and have a driver's license with at least one year of experience. For drivers between 21 and 24 years old, extra young driver surcharge may apply. Rates vary by provider and are paid locally. Car rental age restrictions are also set for drivers over the age of 65.
What is the Auto Europe cancellation policy for my car rental in Manitoba?
All car rental cancellations made with more than 48 hours notice benefit from a full refund. A $75 charge will be applied to cancel a car rental in Manitoba made less than 48 hours in advance. Finally, all reservations canceled after your designated pick-up time are non-refundable. All cancellations must be processed by Auto Europe and not the Manitoba car rental provider.
Find more answers to your Canada car rental questions with Auto Europe today!