Car Rental Fleet Guide in New Zealand
Save time and money on your next vacation in New Zealand, with Auto Europe Car Rental! Arriving in Auckland is one of the most common means of entering New Zealand. From there, pick up your car rental and begin your journey south. Stunning, scenic landscapes contrast with dynamic, fast-paced cityscapes. The New Zealand Wine Trail is one of many cultivated routes that you can navigate, or you can plan an itinerary of your own! Whatever you choose, Auto Europe's experienced car rental reservation staff is here to facilitate your next car rental while touring the north and south islands of New Zealand!
Why Rent an Economy Car in New Zealand

If you're traveling on a budget, or just need a smaller vehicle to accommodate your travel needs, renting an economy car in New Zealand is a strong choice. Economy rental cars in New Zealand are highly fuel-efficient, and incredibly affordable.
Popular Economy Rental Car Models: Toyota Yaris (4-door), Toyota Corolla Hatchback.
Why Rent a Compact Car in New Zealand

Renting a compact rental car in New Zealand offers more room than economy class models. Compact vehicles are typically 4-door sedans or hatchbacks, with luggage capacity for around 2-3 large suitcases.
Popular Compact Rental Car Models: Toyota Corolla, Holden Barina, Ford Focus.
Why Rent a Mid-Size Car in New Zealand

Small groups or business travelers looking for a vehicle with slightly more room than a compact or economy rental car will definitely appreciate the value of booking a mid-size rental car in New Zealand. Auto Europe's mid-size fleet in New Zealand includes a variety of top-notch models from the world's most respected brands including Holden, Toyota, and Ford.
Popular Mid-Size Rental Car Models: Holden Trax, Toyota RAV 4, Ford Mondeo.
Why Rent a Full-Size Car in New Zealand

Looking to accommodate 4-5 passengers during your travels, but don't want to spring for an SUV or van rental? Full-size rental cars in New Zealand provide adequate luggage capacity for up to 4 large suitcases and spacious interior cabins with extra legroom. Available in both manual and automatic transmissions layouts, you're sure to find the perfect full-size vehicle for your next trip with New Zealand.
Popular Full-Size Rental Car Models: Holden Commodore, Ford Falcon.
Why Rent a Luxury Car in New Zealand

Renting a luxury vehicle in New Zealand typically provide's you with an automatic transition, smooth driving feel, additional leg-room and numerous high-end features designed to enhance your driving experience. Auto Europe's luxury fleet includes vehicles from car manufacturers including Mercedes Benz, BMW, and Jaguar.
Popular Luxury Car Rental Models: Mercedes E Class, BMW 5 Series, Audi A4.
Why Rent an SUV or Van in New Zealand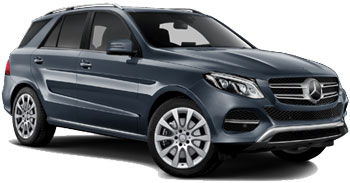 Travelers planning a trip with a large group of 5-9 people should consider renting a van or SUV in New Zealand with Auto Europe. SUV and van rentals provide more than adequate room for luggage, spacious interiors, and comfortable rides on nearly any terrain.
Popular SUV & Van Rental Models: Mitsubishi Outlander, Toyota Highlander, Nissan Qashqai.
| | Class | Doors | Passengers | Transmission | Trunk Capacity |
| --- | --- | --- | --- | --- | --- |
| Toyota Yaris | Economy | 2 | 4 | Manual | 255 l |
| Toyota Yaris 4dr | Economy | 4 | 4 | Automatic | 311 l |
| Toyota Corolla hatchback | Economy | 4 | 4 | Automatic | n/a |
| Toyota Corolla | Compact | 4 | 5 | Automatic | 311 l |
| Toyota Corolla | Compact | 4 | 5 | Manual | 311 l |
| Holden Cruze | Mid Size | 4 | 5 | Automatic | n/a |
| Toyota RAV 4 | Mid Size | 4 | 4 | Automatic | 311 l |
| Nissan Qashqai | Mid Size | 4 | 5 | Automatic | 510 l |
| Mitsubishi ASX | Standard | 4 | 5 | Automatic | n/a |
| Mitsubishi Outlander | Standard | 4 | 5 | Automatic | 510 l |
| Toyota Camry | Full Size | 4 | 5 | Automatic | 311 l |
| Toyota Highlander | Full Size | 4 | 5 | Automatic | n/a |
| Toyota Previa | Full Size | 4 | 8 | Automatic | 510 l |
| Hyundai iMax | Premium | 4 | 8 | Automatic | n/a |