Czech Republic Car Rental Fleet Availability
Visitors to the Czech Republic are likely to begin their journey by retrieving their rental car in Prague. Between Prague's intricate, architectural beauty, popular beer-culture and dynamic calendar of events and attractions, it's no wonder that this capital city only continues to tempt international travelers! Other well-appointed cities like Karlovy Vary, a sanctuary of spa services, and Brno, home to Spilberk Castle, are excellent additions to travel itineraries. Auto Europe offers relevant information on Czech Republic rental cars so you can choose the right vehicle for your party's trip!
Why Rent an Economy Car in the Czech Republic

Whether you're exploring the cobbled streets of Prague, or embarking on a day trip into the countries many beautiful national parks, the incredible fuel-economy and agile vehicles found in the economy class are perfect for travelers trying to stay on a budget and still make the most of their vacation. Available in multiple variations, including automatic and manual transmissions, and 2-door and 4-door models, Auto Europe's extensive rental fleet is sure to have something perfect for your travels.
Popular Economy Rental Car Models: Skoda Citigo, Skoda Fabia (Wagon & Hatchback), VW Polo, Ford Fiesta, Seat Ibiza Wagon.
Why Rent a Compact Car in the Czech Republic

When you rent a compact car in the Czech Republic, you can enjoy many of the same perks found in an economy car - including smaller vehicle size, superb fuel-economy, and deft steering - but with the added benefits of increased legroom, luggage capacity, and passenger seating. Compact class cars come in sedan, hatchback, and wagon styles, so their's something for every traveler.
Popular Compact Rental Car Models: VW Golf, Ford Focus (Wagon & Sedan), Volvo V40, Seat Leon, Mercedes A Class w/GPS.
Why Rent a Mid-Size Car in the Czech Republic

Many of those traveling with larger groups of 3-4 choose to rent a mid-size car in the Czech Republic, as they are fairly similar in fuel-economy as their economy and compact class counterparts, but with significantly more luggage space for extra bags, a larger, more accommodating interior cabin, and a generally smoother driving feel. Auto Europe's extensive mid-size fleet includes models from reputable car manufacturers you trust like Ford, Skoda, VW, and many more.
Popular Mid-Size Rental Car Models: Skoda Octavia (Wagon & Sedan), Peugeot 5008, Opel Insignia (Wagon & Sedan), Ford Mondeo.
Why Rent a Full-Size Car in the Czech Republic

When traveling with your family or group of friends, consider reserving a full-size rental car in the Czech Republic as they provide spacious passenger cabins, increased luggage capacity, and a excellent ride, and you don't have to spring the extra cash on a luxury car or SUV rental.
Popular Full-Size Rental Car Models: Volkswagen Passat (Wagon & Sedan), Skoda Superb (Wagon & Sedan), Mercedes C Class, BMW 3 Series.
Why Rent a Luxury Car in the Czech Republic

Renting a luxury or sports car in the Czech Republic typically will afford you with a smooth, automatic transmission, immaculate steering and ride, and numerous other in-car amenities and creature comforts not found in more standard vehicles. Exotic, sports, and luxury car rentals are designed specifically to enhance your driving experience, so get behind the wheel of a Porsche, Mercedes, BMW, or others to experience the drive of a lifetime.
Popular Luxury Car Rental Models: Mercedes E Class (Wagon & Sedan), BMW 5 Series, Porsche Panamera, Mercedes CLS w/ GPS.
Why Rent an SUV or Van in the Czech Republic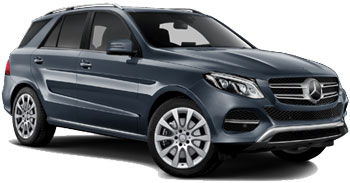 Auto Europe offers a large selection of incredible SUV and van offerings in the Czech Republic. If you've decided to travel with a large group or family, renting a van or SUV can save you a significant amount of money compared to reserving multiple smaller vehicles to accommodate your group.
Popular SUV & Van Rental Models: Opel Vivaro (9 Passenger), Mercedes Vito (8 Passenger), Porsche Macan, VW Touareg.
| | Class | Doors | Passengers | Transmission | Trunk Capacity |
| --- | --- | --- | --- | --- | --- |
| Skoda Citigo | Mini | 2 | 4 | Manual | n/a |
| Skoda Citigo | Economy | 2 | 4 | Manual | n/a |
| Skoda Fabia | Economy | 4 | 4 | Automatic | 198 l |
| Skoda Fabia | Economy | 4 | 4 | Manual | 198 l |
| Skoda Fabia Wagon | Economy | 4 | 4 | Automatic | n/a |
| Skoda Fabia Wagon | Economy | 4 | 4 | Manual | n/a |
| VW Golf | Compact | 2 | 4 | Automatic | 340 l |
| VW Golf | Compact | 2 | 4 | Manual | 340 l |
| VW Golf Variant | Compact | 4 | 5 | Manual | n/a |
| Skoda Octavia | Mid Size | 4 | 5 | Automatic | 453 l |
| Skoda Octavia | Mid Size | 4 | 5 | Manual | 453 l |
| Peugeot 5008 | Mid Size | 4 | 5 | Automatic | n/a |
| Peugeot 5008 | Mid Size | 4 | 5 | Manual | n/a |
| Skoda Octavia Wagon | Mid Size | 4 | 5 | Manual | 396 l |
| Volkswagen Passat | Standard | 4 | 5 | Automatic | 396 l |
| Opel Vivaro 9 pax | Standard | 3 | 9 | Manual | n/a |
| VW Passat Wagon | Standard | 4 | 5 | Manual | 340 l |
| Volkswagen Passat | Standard | 4 | 5 | Manual | 396 l |
| Mercedes C Class | Full Size | 4 | 5 | Automatic | 510 l |
| Volvo XC60 | Premium | 4 | 5 | Automatic | n/a |
| Mercedes Vito 8 seats | Premium | 3 | 8 | Automatic | 510 l |