Austria Car Rental Fleet Guide
Discover Austria in a car rental with Auto Europe! Visit Innsbruck for sporting opportunities in every season, from the perfect wintry ski conditions to summer paragliding. Rent a car in Salzburg, birth-city of Mozart, and tour streets lined with awe-inspiring architecture and a treasury of cultural institutions. Drive to Vienna, in the east, a capital city with a vibrant musical heritage and one of the last cities that still hosts the quintessential, grand and glittering balls with live orchestras year-round. Explore Austria freely with a rental car from Auto Europe.
Why Rent an Economy Car in Austria

Save money and explore more of Austria with an economy rental car from Auto Europe. From the Salzburg Opera House to the Schönbrunn Palace, renting a small economy car allows you to stretch your dollar further with superior gas mileage, find parking easier, and still posses adequate luggage capacity for short trips.
Popular Economy Rental Car Models: Opel Corsa (2-door), VW Polo
Why Rent a Compact Car in Austria

For travelers who desire a highly efficient vehicle, like an economy rental, but with slightly more luggage space and legroom, should consider a compact rental car in Austria with Auto Europe. Compact vehicles tend to be smaller 4-door sedans and wagons with top-notch fuel economy available in both manual and automatic transmissions.
Popular Compact Rental Car Models: Seat Leon, Peugeot 308 Wagon, Opel Astra, VW Golf, Mercedes B Class.
Why Rent a Mid-Size Car in Austria

Small groups and families who want to drive a wagon or sedan with adequate room for luggage and extra legroom, but don't want to spring for a full-size car or SUV, can save money by renting a mid-size rental car in Austria. Vehicles in this car class are typically 4-door, available in both manual and automatic transmissions.
Popular Mid-Size Rental Car Models: Audi A3, Skoda Octavia Wagon, Opel Insignia Wagon, Opel Zafira.
Why Rent a Full-Size Car in Austria

Rent a full-size car in Austria and enjoy the most passenger and luggage room of any sedan we offer. Full-size rental cars are most ideal for longer road trips with small groups or families, as they tend to be more affordable than equally-sized premium luxury vehicles, and provide a similarly smooth-ride, and additional space.
Popular Full-Size Rental Car Models: VW Passat Wagon, Peugeot 508, Skoda Octavia, BMW 3 Series, Mercedes C Class.
Why Rent a Luxury Car in Austria

Rent a luxury vehicle and experience all the creature comforts and top-notch amenities you expect from the leading car manufacturers, including BMW, Jaguar, Mercedes, Porsche, and more. Whether you're traveling for business or personal pleasure, our extensive fleet of luxury vehicles is sure to have something you'll absolutely love to drive.
Popular Luxury Car Rental Models: Mercedes E Class, Jaguar XF, Ford Mustang GT Coupe, Porsche 911 Coupe, Mercedes AMG GT.
Why Rent an SUV or Van in Austria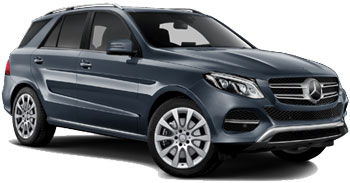 From the snow-capped peaks of the Austrian Alps, to the historic architecture found throughout Vienna, Austria is full to the brim with exciting attractions, and if you're traveling with a larger group of family and friends, a spacious van or SUV rental is far and away the best option for maximizing your exploratory opportunity. Enjoy plenty of extra room for luggage and additional passengers when you rent an SUV or van in Austria with Auto Europe, just be sure to book early as these larger vehicles tend to book up fast!
Popular SUV & Van Rental Models: VW Tiguan, Jeep Renegade, Range Rover Evoque, Volkswagen Sharan (7 passenger), Seat Alhambra (7 Passenger), Mercedes Vito (9 Passenger).
| | Class | Doors | Passengers | Transmission | Trunk Capacity |
| --- | --- | --- | --- | --- | --- |
| Opel Corsa 2 dr | Economy | 2 | 4 | Manual | 255 l |
| Opel Corsa | Economy | 2 | 4 | Manual | 255 l |
| VW Polo | Economy | 4 | 4 | Manual | n/a |
| Opel Astra | Compact | 2 | 4 | Automatic | n/a |
| Opel Astra | Compact | 4 | 4 | Manual | 396 l |
| Mercedes B Class | Compact | 4 | 4 | Automatic | n/a |
| Volkswagen Golf 4x4 | Compact | 4 | 4 | Manual | 396 l |
| Seat Leon | Compact | 4 | 4 | Manual | n/a |
| Peugeot 308 Wagon | Compact | 4 | 5 | Manual | 340 l |
| Audi A3 | Mid Size | 4 | 4 | Automatic | 283 l |
| Nissan Qashqai | Mid Size | 4 | 5 | Manual | 510 l |
| Audi Q5 | Mid Size | 4 | 5 | Automatic | n/a |
| BMW X3 | Mid Size | 4 | 5 | Manual | 340 l |
| VW Tiguan | Mid Size | 4 | 5 | Manual | n/a |
| Opel Zafira 5 pax | Mid Size | 4 | 5 | Manual | 510 l |
| Skoda Octavia Wagon | Mid Size | 4 | 5 | Manual | 396 l |
| Skoda Octavia | Standard | 4 | 5 | Automatic | 453 l |
| Peugeot 508 | Standard | 4 | 5 | Manual | n/a |
| Ford Mustang GT Coupe | Standard | 2 | 4 | Automatic | n/a |
| Range Rover Evoque | Standard | 4 | 5 | Automatic | n/a |
| Jeep Renegade | Standard | 4 | 5 | Manual | n/a |
| Porsche Macan | Standard | 4 | 4 | Automatic | n/a |
| VW Caravelle 9 pax | Standard | 4 | 9 | Automatic | 510 l |
| Mercedes Vito | Standard | 3 | 7 | Manual | 510 l |
| Opel Insignia Wagon | Standard | 4 | 5 | Manual | n/a |
| Mercedes C Class | Full Size | 4 | 5 | Automatic | 510 l |
| BMW 3 Series | Full Size | 4 | 5 | Manual | 510 l |
| Opel Antara | Full Size | 4 | 5 | Automatic | n/a |
| Opel Antara | Full Size | 4 | 5 | Manual | n/a |
| Seat Alhambra 7 pax | Full Size | 4 | 7 | Manual | n/a |
| BMW 3 Series Wagon | Full Size | 4 | 5 | Automatic | 425 l |
| BMW 3 Series Wagon | Full Size | 4 | 5 | Manual | 425 l |
| Mercedes E Class | Premium | 4 | 5 | Automatic | n/a |
| Porsche 911 Coupe | Premium | 2 | 2 | Automatic | n/a |
| Porsche Cayenne Turbo | Premium | 4 | 5 | Manual | n/a |
| Porsche Panamera 4S | Premium | 4 | 4 | Automatic | n/a |
| Mercedes Viano 7pax | Premium | 4 | 7 | Automatic | 255 l |
| Mercedes Viano 7pax | Premium | 4 | 7 | Manual | 255 l |
| Mercedes E Class Wagon | Premium | 4 | 5 | Automatic | 566 l |
| BMW X5 | Luxury | 4 | 5 | Automatic | 340 l |
| Porsche 911 Cabrio | Luxury | 2 | 2 | Automatic | 340 l |
| Mercedes Viano 8 pax | Luxury | 4 | 8 | Automatic | n/a |
| BMW 730 | Luxury | 4 | 5 | Automatic | n/a |
| Ferrari 458 Italia Coupe | Special | 2 | 2 | Automatic | n/a |
| VW Touareg | Special | 4 | 5 | Automatic | n/a |
| Mercedes AMG GT | Special | 2 | 2 | Automatic | n/a |