Car Rental Fleet Guide - Tunisia
Cruise Tunisia's Mediterranean coast that spans from its northern border with Algeria, along most of its south-eastern length connecting with Libya. Arrange to pick up your rental car from Tunis, Tunisia's capital city to begin your driving tour. Visit cultural institutions like the archaeological Bardo National Museum and attend a classical concert or ballet at the Theatre Municipal de Tunis. It's a short drive to the Tunis suburb of Carthage, immortalized in Virgil's Aeneid. Discover the distinctive heritage of Tunisia in an Auto Europe car rental.
Why Rent an Economy Car in Tunisia

If you're traveling on a budget, or only in need of a small vehicle to explore with, you'll definitely enjoy the sporty feel and top-notch fuel-economy of an economy rental car in Tunisia.
Popular Economy Rental Car Models: Fiat Punto, Fiat Palio, Renault Clio, Dacia Sandero, Peugeot 301.
Why Rent a Compact Car in Tunisia

Travelers who need a slightly larger vehicle than an economy car, will appreciate the additional luggage capacity and passenger space of a compact rental car in Tunisia. Compact class vehicles are available in a wide variety of options, including 2-door and 4-door models, wagons and sedans, and both manual and automatic transmissions
Popular Compact Rental Car Models: Renault Symbol, Hyundai i30, Peugeot 308.
Why Rent a Mid-Size Car in Tunisia

Renting a mid-size car in Tunisia will allow you to tour comfortably and affordably, without sacrificing much in the way of fuel-economy. With a large selection of vehicles to choose from, from the brands you know and respect, finding the perfect mid-size rental car is easy with Auto Europe.
Popular Mid-Size Rental Car Models: Volvo S60, Peugeot 508, Hyundai Elantra, Fiat Doblo.
Why Rent a Full-Size Car in Tunisia

Traveling with the family or a group of 4-5 people? Book a full-size rental car in Tunisia, as they offer increased luggage capacity, spacious interiors, and extra legroom, without losing to much in the gas-mileage department.
Popular Full-Size Rental Car Models: Kia Cerato, VW Passat, Hyundai i40, Citroen DS5.
Why Rent a Luxury Car in Tunisia

Renting an luxury car in Tunisia afford travelers a one of a kind driving experience. Choose from a variety of high-end vehicles from the manufacturers you trust including Mercedes Benz and BMW.
Popular Luxury Car Rental Models: Mercedes E Class, BMW 5 Series.
Why Rent an SUV or Van in Tunisia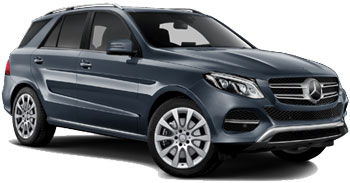 Take to the road less traveled with a 4x4 SUV rental in Tunisia, and explore unhindered from the many woes of public transport, blazing your own trail at a pace that best suits you. If you're traveling with a large group Auto Europe also offers van rentals in Tunisia as well. No matter what you need to accommodate you travels, Auto Europe can provide.
Popular SUV & Van Rental Models: Dacia Duster 4x4, Hyundai H1, Renault Traffic (9 passenger).