Portugal Car Rental Fleet Guide
Travelers who choose Portugal for their next vacation in Europe should not let the countries seemingly diminutive size dictate their choice of transportation. While you might initially conclude a public taxi or bus is the way to go, you'll quickly find that to explore not only the popular locales, but the charming, out-of-the-way towns and villages a car rental is essential. Drive Lisbon's streets and visit unique cultural institutions like the National Tile Museum, or the thrilling Lisbon Escape Game. Save time for day trips to Portuguese cities like Porto, Setubal and Faro, all with an Auto Europe car rental!
Why Rent an Economy Car in Portugal

If you're trying to stay on a budget, or your travel plans don't require a larger vehicle, you'll surely enjoy the smooth ride and incredible fuel-economy of an economy rental car in Portugal. Explore the beaches of Lisbon in a fun little car that helps you stretch your dollar further.
Popular Economy Rental Car Models: Renault Clio, Seat Ibiza, Peugeot 208, Mini Cooper Cabrio.
Why Rent a Compact Car in Portugal

A compact rental car in Portugal provides more a more spacious interior and trunk than an economy model. Typically, compact rental cars come in both sedans and wagons, manual and automatic transmissions, and in a variety of top models from brands like Volkswagen, Ford, and Peugeot
Popular Compact Rental Car Models: VW Golf, Renault Megane (Wagon & Sedan), Ford Focus (Wagon & Sedan), Peugeot 308.
Why Rent a Mid-Size Car in Portugal

Small groups or families looking for a rental vehicle with more luggage capacity and interior space than a compact or economy class car, will definitely enjoy the additional creature comforts of a mid-size rental car in Portugal. With a larger variety of vehicles to choose from, including the new BMW 2 Series, you'll be sure to enjoy your mid-size rental.
Popular Mid-Size Rental Car Models: BMW 1 Series, Audi A3, Renault Grand Scenic, BMW 2 Series Cabrio.
Why Rent a Full-Size Car in Portugal

Full-size rental cars in Portugal are perfect for travelers looking to accommodate some additional luggage but don't want to spring for a larger SUV or van rental. Both Driver's and passengers alike will enjoy the extra legroom, and smooth ride of a full-size vehicle.
Popular Full-Size Rental Car Models: Volvo S60, Opel Insignia, Audi A4 (Wagon & Sedan), Peugeot 508, Mercedes C Class.
Why Rent a Luxury Car in Portugal

Renting a luxury rental car in Portugal is guaranteed to enhance your vacation. Luxury vehicles typically come in automatic transmission, include myriad creature comforts and high-end amenities not normally found in standard rental cars, including high-powered engines, heated seats, and navigation systems.
Popular Luxury Car Rental Models: BMW 5 Series, Mercedes GLA, Mercedes E Class, BMW 6 Series, Porsche 911 Carrera.
Why Rent an SUV or Van in Portugal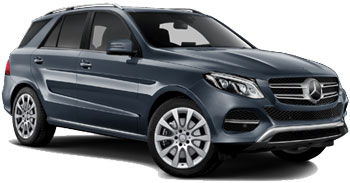 Taking an extended road trip in Portugal? Consider an SUV or van rental from Auto Europe, as they provide more than enough luggage room, considerable interior space for between 5-9 passengers, and a smooth ride on rough terrain.
Popular SUV & Van Rental Models: Mercedes GLK, BMW X5, Ford Galaxy (7 passenger), VW Transporter (9 passenger), Ford S-Max (7 passenger).
| | Class | Doors | Passengers | Transmission | Trunk Capacity |
| --- | --- | --- | --- | --- | --- |
| Renault Twingo | Mini | 2 | 4 | Manual | 227 l |
| Volkswagen Up | Mini | 2 | 4 | Manual | n/a |
| Fiat 500 Cabrio | Mini | 2 | 4 | Manual | n/a |
| Volkswagen Polo 4dr | Economy | 4 | 4 | Manual | 255 l |
| Renault Megane | Compact | 4 | 4 | Automatic | 368 l |
| Opel Astra | Compact | 4 | 4 | Manual | 396 l |
| Mini Cooper Cabrio | Compact | 2 | 2 | Manual | n/a |
| Ford Focus Wagon | Compact | 4 | 4 | Manual | 396 l |
| Volvo S60 | Standard | 4 | 5 | Manual | n/a |
| BMW 4 Series Cabrio | Standard | 2 | 4 | Automatic | n/a |
| Mercedes Vito 9 pax | Standard | 4 | 9 | Manual | n/a |
| Mercedes C Class | Full Size | 4 | 5 | Manual | 510 l |
| Ford S-Max 7 pax | Full Size | 4 | 7 | Manual | n/a |
| Mercedes E Class | Premium | 4 | 5 | Automatic | n/a |
| Mercedes E Class | Premium | 4 | 5 | Manual | n/a |
| Mercedes M Class | Premium | 4 | 5 | Automatic | n/a |
| Porsche 911 Carrera | Premium | 2 | 2 | Automatic | 340 l |
| BMW 2 Series Cabrio | Premium | 2 | 4 | Manual | n/a |
| Mercedes E Class | Premium | 4 | 5 | Automatic | n/a |
| BMW 5 Series | Luxury | 4 | 5 | Automatic | 453 l |
| Ford Mustang Convertible | Luxury | 2 | 4 | Manual | 311 l |
| Mercedes Viano 8 pax | Luxury | 4 | 8 | Automatic | n/a |
| Mercedes Viano 8 pax | Luxury | 4 | 8 | Manual | n/a |
| BMW 5 Series Wagon | Luxury | 4 | 5 | Automatic | n/a |
| Mercedes S Class | Luxury | 4 | 5 | Automatic | 510 l |
| BMW X5 | Special | 4 | 5 | Automatic | 340 l |