Car Rental Tampa, Florida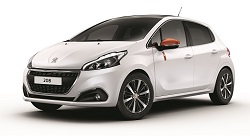 Explore the Tampa Bay area with your car rental with Auto Europe. Tampa, Florida, has great weather and lots of activities to do. Discover America's favorite vacation state when you book a rental car in Tampa. West central Florida's largest city, Tampa makes its home on the Gulf of Mexico and offers five districts just waiting to be explored. The city truly has something to offer everyone, from wild spring breaks and romantic weekends to family vacations and relaxing getaways.
Whether you're coming to town to tour the campus or have a little vacation, the Auto Europe team offers unbeatable rates for Florida car rentals in Tampa! Find your favorite vehicle by using our three-step search above or by giving the 24/7 customer service team a call at 1-888-223-5555 for personal assistance. Auto Europe has you covered with up to 30% discounts plus free cancellation within 48 hours when it comes to the cheapest US car rentals online. In today's world of social distancing and heightened sanitary procedures due to COVID-19, we also guarantee that our partners have taken extra precautions.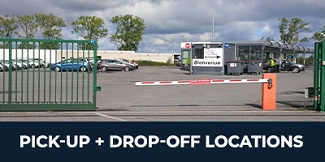 Tampa, FL car rental pick-up and drop-off
Begin browsing through our search engine to decide which of the rental locations in Tampa, Florida, you'd like to choose from. Besides numerous vehicles in Tampa's downtown locations, Budget and Avis have locations in the city. Committed to convenience and flexibility, Auto Europe allows customers to pick up their Tampa car rental at one place and drop it off at another!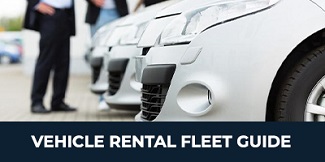 Tampa, FL car rental models
Specialized in price optimization and 24/7 customer service, Auto Europe also promises a wide selection of car rental models on our growing platform. Right here on autoeurope.com, you will find rates for Tampa car rental models ranging from Ford Edge SUVs to Chevy Impala and Chrysler 300 luxury. Of course, let's not forget about a VW Jetta family-size car or Chrysler Pacifica 7 passenger van. No matter if you're heading to Tampa for business, fun, or studies, there's a car with your name on it!

Look through our varied USA car rental fleet!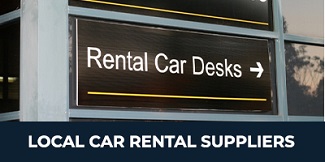 Tampa, FL car rental providers
Here in Tampa, the Auto Europe platform provides real-time car rental rates for Budget and Avis. All it takes is three easy clicks of a button to take advantage of our online discounts paired with 24/7 customer service arrive. So arrive prepared with your passport, driver's license, plus travel voucher, and you should be out the door in minutes with the keys of your Florida car rental. Learn more about our reputable Tampa car rental partners by clicking on the logos below!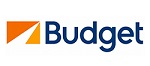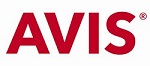 Please have a look at our USA car rental reviews from past satisfied customers!
Points of interest with Tampa car rental
A rental car from the Tampa Airport can be a great way to explore the region. Travel to St. Petersburg, where you can see a replica of the famous HMS Bounty, which has been featured in several Hollywood films. The St. Petersburg downtown area is considered one of the fastest-growing, cleanest downtown areas in the United States. St. Petersburg also has a famous Salvador Dali Museum, which has more Dali paintings than anywhere else in the world. Boyd Hill Nature Park, which houses many rare birds and endangered species, has become a popular destination. Wherever you decide to go, you will experience the freedom to see it all at your own pace, in your rental car from Auto Europe.
If you go to downtown Tampa, then a good time awaits you. The downtown Tampa neighborhood is one and third square miles packed with great things to do. Downtown Tampa faces two sides by water, the Hillsborough River to the west and Tampa Bay to the south, and it even has an island as a sub-district. Ride a classic streetcar, ride the busy riverwalk, or take a dinner cruise under the stars; the choice of things to do in downtown Tampa is almost endless. There are museums and art galleries to browse, interesting historical landmarks to photograph, and some great theaters, bars, restaurants to socialize, and several sophisticated nightclubs. No matter how long you're in downtown Tampa, prepare for a fun-filled stay.
Travelers can also drive their Tampa car hire to the following cities in Florida:
| | | | |
| --- | --- | --- | --- |
| Driving Route | Distance (mi) | Distance (km) | Avg. Trip Time |
| Tampa to Miami | 280 MIs | 450 KMs | 4h 08min |
| Tampa to Fort Lauderdale | 264 MIs | 424 KMs | 3h 56min |
| Tampa to Jacksonville | 200 MIs | 321 KMs | 3h 12min |
| Tampa to Orlando | 95 MIs | 152 KMs | 1h 30min |
| Tampa to Sarasota | 61 MIs | 98 KMs | 1h 05min |
| Tampa to Key West | 425 MIs | 683 KMs | 7h 01min |
| Tampa to Naples | 167 MIs | 268 KMs | 2h 35min |
Tampa car rental FAQ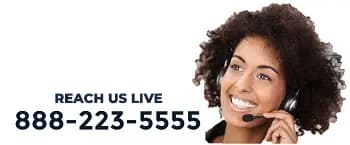 Is it legal to rent a vehicle in Tampa and travel with my Canadian drivers license?
Individuals from Canada will be happy to know they are able to arrive in Tampa, Florida, and pick-up their rental-car utilizing a valid Canadian license in good standing. An international driver's license isn't absolutely mandatory to pick-up your rental-car but might help quicken matters if you are pulled over while traveling.
Am I allowed to drive my rental-car into nearby countries?
As a result of insurance polices there could possibly be limitations on operating specific cars to alternative countries, but the majority of car rentals can be driven anywhere in Western Europe without any constraints. Please verify upfront to make certain your traveling plans will be achievable using the automobile you intend on renting. One way automobile rentals are normally authorized and available with the majority of rental-car suppliers.
We had an unexpected change of plans, are we permitted to cancel our motor vehicle reservation?
Auto Europe helps you eliminate reservations on a rental-car up to two days prior to your arranged pick-up time.