Car Rental Fort Lauderdale, Florida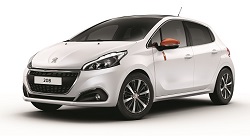 If you are looking for big city life in a beautiful setting, then book your car rental in Fort Lauderdale, Florida, and get ready for a vacation you won't soon forget. The year-round warm weather and cool breeze off the Atlantic make this the perfect spot to plan your summer excursions, or to find some respite from the cold, snowy winters of the north. You'll want an easy way to get to and from the multitude of beaches in the area, and your rental car will provide convenient and affordable transportation!

Auto Europe offers great deals along with a large selection of locations to rent from, so finding the ideal vehicle is easy. What are you waiting for? The balmy beaches of Florida await! Find your favorite vehicle for a good price by using our three-step search above or by giving the 24/7 customer service team a call at 1-888-223-5555 for personal assistance.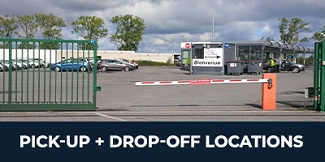 Fort Lauderdale, FL car rental pick-up and drop-off
Begin browsing through our search engine to decide which of the rental locations in Fort Lauderdale, Florida, you'd like to choose from. Besides numerous vehicles in Fort Lauderdale's downtown locations, Budget and Hertz has locations in the city. Committed to convenience and flexibility, Auto Europe allows customers to pick up their Fort Lauderdale car rental at one place and drop it off at another!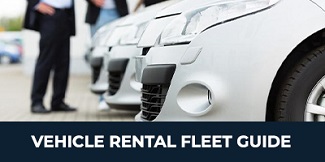 Fort Lauderdale, FL car rental models
Specialized in price optimization and 24/7 customer service, Auto Europe also promises a wide selection of car rental models on our growing platform. Right here on autoeurope.com, you will find rates for Fort Lauderdale car rental models ranging from Ford Edge SUVs to Chevy Impala and Chrysler 300 luxury. Of course, let's not forget about a VW Jetta family-size car or Chrysler Pacifica 7 passenger van. No matter if you're heading to Fort Lauderdale for business, fun, or studies, there's a car with your name on it!

Look through our varied USA car rental fleet!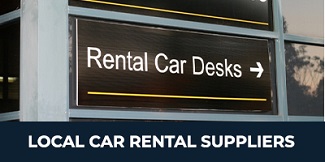 Fort Lauderdale, FL car rental providers
Here in Fort Lauderdale, the Auto Europe platform provides real-time cheap car rental rates for Sixt and Dollar. All it takes is three easy clicks of a button to take advantage of our online discounts paired with 24/7 customer service arrive. So arrive prepared with your passport, driver's license, plus travel voucher, and you should be out the door in minutes with the keys of your Florida car rental. Learn more about our reputable Fort Lauderdale car rental partners by clicking on the logos below!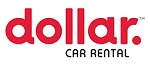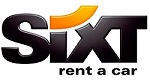 Please have a look at our USA car rental reviews from past satisfied customers!
Points of interest with Fort Lauderdale car rental
Navigating in your Fort Lauderdale car rental will be fairly easy, as the city is laid out in a convenient grid. Have fun cruising along the coast or the many canals which have earned the city the moniker "Venice of America." Of course no trip to Fort Lauderdale is complete without a visit to The Strip. The A1A runs right along side this famed beach, so finding it is easy as can be. If you are visiting during spring break, this is where you will find the action!
Shoppers are in luck, as Fort Lauderdale offers a wide variety of malls, local businesses and upscale boutiques, in addition to restaurants that will suit every palate. Start off on Las Olas Boulevard where you will find some of the city's finest dining and a mile's worth of specialty shops. If you are looking for something extra fancy to wear out on the town, the Galleria Mall promises to provide; Neiman Marcus, Dillard's and Saks Fifth Avenue all call this shopping center home. Looking to escape the crowded beaches and seaside store fronts? Try a leisurely cruise on for size. From luxury liners to deep sea fishing boats, there is something for everyone. If you've got the time, you can even hop a boat to the Bahamas for a weekend.
Travelers can also drive their Fort Lauderdale car hire to the following cities in Florida:
| | | | |
| --- | --- | --- | --- |
| Driving Route | Distance (mi) | Distance (km) | Avg. Trip Time |
| Fort Lauderdale to Boca Raton | 20 MIs | 33 KMs | 0h 27min |
| Fort Lauderdale to Miami | 29 MIs | 47 KMs | 0h 41min |
| Fort Lauderdale to West Palm Beach | 46 MIs | 74 KMs | 0h 51min |
| Fort Lauderdale to Naples | 109 MIs | 175 KMs | 1h 45min |
| Fort Lauderdale to Fort Myers | 140 MIs | 225 KMs | 2h 10min |
| Fort Lauderdale to Sarasota | 214 MIs | 344 KMs | 3h 12min |
| Fort Lauderdale to Tampa | 264 MIs | 425 KMs | 3h 49min |
Fort Lauderdale car rental FAQ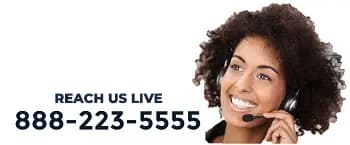 Am I Allowed to drive a rental vehicle with my Canadian license in Fort Lauderdale?
Yes, it is permissible to drive an automobile in Fort Lauderdale with your Canadian drivers license, assuming that the driver's license is legitimate and in good standing. We do would suggest submitting an application for an IDP to make certain your journey goes more smoothly for those who encounter local law enforcement.
How old do I need to be to rent a car or truck in Fort Lauderdale?
To drive and rent a automobile in Fort Lauderdale you must be at least 21 years old. Please take into account that a young driver surcharge may very well be applied and could be up to $25 every day. Contact us if you have any queries about a young driver surcharge.
Can one cancel my rental vehicle booking in Fort Lauderdale?
Certainly, Auto Europe gives you cost-free cancellations up to 2 days ahead of pick-up on most rental cars.