Car Rental Fort Myers, Florida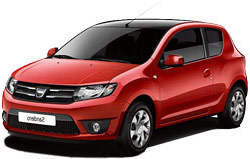 Planning a trip to Florida? Pick up your car rental in Fort Myers and experience a taste of the tropics. Beautiful weather all year round, gorgeous scenery, pristine beaches and quaint neighborhoods makes this laid back city a coveted destination for people from all over the world. This is the perfect location to plan for some rest and relaxation and a car rental will make getting to and from your chosen destinations easy. Quiet and safe, you may never want to leave this tropical paradise.
Despite its mellow reputation, there is still plenty to see and do within the city. Head over to the River District and check out the Butterfly Estates. This park features a wide variety of both local and exotic flora, beautiful waterfalls, and endless species of butterflies. Visit on Fridays for a special treat, when new butterflies are released for the exhibit. You'll find no shortage of things to do and see in this lovely locale, from snorkeling and para-sailing to simply relaxing on the beach. A rental car will help you make the most of your holiday by providing convenient and affordable transportation! Find your favorite vehicle using our three-step search above or by giving the 24/7 customer service team a call at 1-888-223-5555 for personal assistance.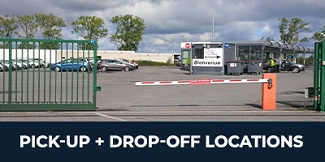 Fort Myers, FL car rental pick-up and drop-off
Begin browsing through our search engine to decide which of the rental locations in Fort Myers, Florida, you'd like to choose from. Besides numerous vehicles in Fort Myers's downtown locations, Dollar and Avis have locations in the city. Committed to convenience and flexibility, Auto Europe allows customers to pick up their Fort Myers car rental at one place and drop it off at another!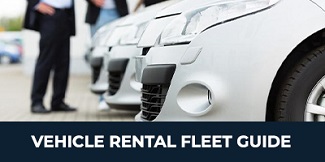 Fort Myers, FL car rental models
Specialized in price optimization and 24/7 customer service, Auto Europe also promises a wide selection of car rental models on our growing platform. Right here on autoeurope.com, you will find rates for Fort Myers car rental models ranging from Ford Edge SUVs to Chevy Impala and Chrysler 300 luxury. Of course, let's not forget about a VW Jetta family-size car or Chrysler Pacifica 7 passenger van. No matter if you're heading to Fort Myers for business, fun, or studies, there's a car with your name on it!

Look through our varied USA car rental fleet!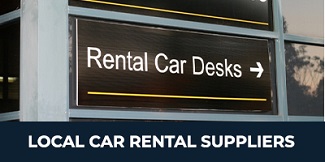 Fort Myers, FL car rental providers
Here in Fort Myers, the Auto Europe platform provides real-time cheap car rental rates for Dollar and Avis. All it takes is three easy clicks of a button to take advantage of our online discounts paired with 24/7 customer service arrive. So arrive prepared with your passport, driver's license, plus travel voucher, and you should be out the door in minutes with the keys of your Florida car rental. Learn more about our reputable Fort Myers car rental partners by clicking on the logos below!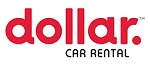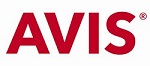 Please have a look at our USA car rental reviews from past satisfied customers!
Points of interest with Fort Myers car rental
A must-see attraction in Fort Myers is the Edison and Ford Winter Estates. The onsite museum, one of nine historic buildings, houses literally hundreds of inventions, artifacts and ever-changing exhibits. There are more than 20 acres of pristine botanical gardens to stroll through, and you can even pay a visit to the botanic research laboratory while you are there. There is even a café on site serving freshly made sandwiches and salads, so you can spend an entire day exploring the vast estates. Spring is the best time to visit the Fort Myers area. The crowds usually lighten and the weather is nice. It is very hot in the summer and winter is the most crowded. Because a lot of destinations are fairly spread out a car rental makes traveling the area the trouble-free!
Travelers can also drive their Fort Myers car hire to the following cities in Florida:
| | | | |
| --- | --- | --- | --- |
| Driving Route | Distance (mi) | Distance (km) | Avg. Trip Time |
| Fort Myers to Naples | 44 MIs | 70 KMs | 0h 50min |
| Fort Myers to Sarasota | 82 MIs | 131 KMs | 1h 20min |
| Fort Myers to Tampa | 132 MIs | 212 KMs | 2h 01min |
| Fort Myers to Miami | 158 MIs | 254 KMs | 2h 26min |
| Fort Myers to Orlando | 159 MIs | 255 KMs | 3h 06min |
| Fort Myers to Jacksonville | 324 MIs | 521 KMs | 4h 59min |
| Fort Myers to Key West | 302 MIs | 486 KMs | 5h 26min |
Fort Myers car rental FAQ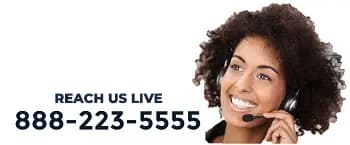 Am I allowed to rent a vehicle in Fort Myers and drive with my Canada license?
Yes, it's lawful to drive a car in Fort Myers with your Canadian license, as long as the drivers license is valid and in good standing. We do recommend applying for an international drivers permit (IDP) to make sure your vacation goes more effortlessly for those who run into law enforcement.
Am I Able to drive my rental car into additional countries?
One way car rentals are available between select destinations. Be mindful you will discover fees for international one-way car rentals and not all cars are authorized. Most car or truck rentals can be driven around Western Europe without restrictions. Please contact us if you have got any concerns about the areas you plan on driving a car to.
Could I use 3rd party insurance for my rental car in Fort Myers?
Large credit card providers such as Visa, Amex, MasterCard, and many more can provide insurance coverage for your rental car in Fort Myers. Auto Europe suggests you to compare plans to determine what coverage is available for your rental vehicle.