Australia Car Rental Fleet Categories
Explore the vibrant landscape of Australia with a car rental from Auto Europe! Take a scenic drive along the Great Ocean Road that hugs Australia's eastern coast, between Melbourne and Adelaide. Travel to the Australian capital, Canberra, where all the amenities of a modern cityscape, plus many outdoor adventures are ready to be had. Confirm your rental car in Sydney and visit the famous Bondi Beach. Discover Australia with the most independent means available, by renting a car with Auto Europe!
Why Rent an Economy Car in Australia

For travelers on a budget or those who simply don't need the additional luggage space will definitely enjoy the sporty driving experience and superior fuel economy of an economy rental car in Australia. Cruise the streets of Melbourne, Sydney, Brisbane, Perth and more in a nice small car that can help you stretch your dollar further.
Popular Economy Rental Car Models: Holden Barina, Kia Rio (2-door), Nissan Micra, Hyundai i20 (2-door).
Why Rent a Compact Car in Australia

Looking for a bit more passenger and luggage space than an economy model, without sacrificing too much fuel economy? Typically, compact rental cars in Australia provide 4-door sedans and hatchbacks with proper space for 2-3 people with light luggage.
Popular Compact Rental Car Models: Hyundai i20 (2 door), Hyundai i20 (4 door).
Why Rent a Mid-Size Car in Australia

Tour Australia in style and comfort with a mid-size car rental. Enjoy adequate fuel economy, extra luggage capacity, and a incredible selection of rental vehicles from the most reputable brands including VW, Audi, Ford, Holden and more.
Popular Mid-Size Rental Car Models: Kia Cerato, Hyundai i30, Toyota Corolla, Volvo V40 w/ GPS, Hyundai Accent.
Why Rent a Full-Size Car in Australia

Rent a full-size vehicle in Australia and enjoy plenty of trunk capacity and additional legroom without having to pay extra for an SUV or van rental. Tour Australian cities like Melbourne and Brisbane from behind the wheel of a BMW, Ford, Mercedes or many more incredible full-size rental cars.
Popular Full-Size Rental Car Models: Holden Cruze, Toyota Camry, Holden Malibu, Suzuki Kizashi, Subaru Liberty, Ford Falcon.
Why Rent a Luxury Car in Australia

Looking for the pinnacle of driving experience and creature comforts in your rental vehicle? Look no further than a luxury rental car in Australia from Auto Europe. With a top-notch selection of luxury vehicles, including the Mercedes S Class, BMW 6 Series, and Maserati Quattroporte, you sure to find the perfect rental car to compliment your trip.
Popular Luxury Car Rental Models: Mercedes E Class w/ GPS, Renault Megane Convertible (Automatic), Mercedes S Class w/GPS.
Why Rent an SUV or Van in Australia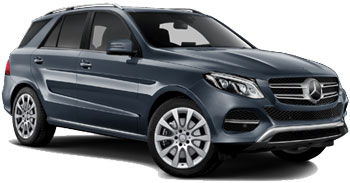 Auto Europe offers an excellent selection of SUV and van rental models in Australia. If you're traveling with family or a large group of friends, renting a passenger van or SUV is by far the best option as it provides you with the most additional space for luggage, seating, and leg-room.
Popular SUV & Van Rental Models: Mitsubishi ASX, Nissan X Trail, Renault Koleos w/ GPS, Toyota Kluger 2WD (7 Passenger), Mitsubishi Pajero 4x4, Kia Carnival (8 Passenger), Toyota Commuter (12 Passenger).
| | Class | Doors | Passengers | Transmission | Trunk Capacity |
| --- | --- | --- | --- | --- | --- |
| Kia Rio 2 door | Economy | 2 | 4 | Automatic | n/a |
| Hyundai I20 2 door | Economy | 2 | 4 | Manual | n/a |
| Hyundai I20 4 door | Compact | 4 | 4 | Automatic | n/a |
| Hyundai I20 | Compact | 4 | 4 | Manual | 227 l |
| VW Golf | Mid Size | 2 | 4 | Automatic | 340 l |
| Kia Cerato | Mid Size | 4 | 5 | Automatic | n/a |
| Mitsubishi Outlander | Mid Size | 4 | 5 | Automatic | 510 l |
| Mitsubishi Outlander | Mid Size | 4 | 5 | Automatic | 510 l |
| Holden Cruze | Standard | 4 | 5 | Automatic | n/a |
| Nissan X-Trail | Standard | 4 | 5 | Automatic | n/a |
| Kia Carnival 8 pax | Standard | 4 | 8 | Automatic | n/a |
| Toyota Camry | Full Size | 4 | 5 | Automatic | 311 l |
| Mitsubishi Pajero 4x4 | Full Size | 4 | 5 | Automatic | 510 l |
| Holden Malibu | Full Size | 4 | 5 | Automatic | n/a |
| Toyota Commuter 12 pax | Premium | 4 | 12 | Automatic | n/a |
| Mercedes E Class w/GPS | Luxury | 4 | 5 | Automatic | 510 l |
| Toyota Commuter 12 pax | Special | 4 | 12 | Automatic | n/a |