Car Rental Bathurst, New Brunswick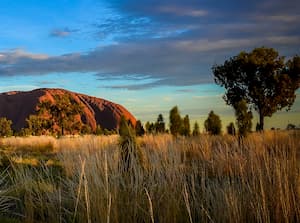 Before the arrival of European settlers, the area was inhabited by the Micmac nation; the first settlers came from France in the seventeenth century and was renamed the Colony of Acadia. After the Seven Years' War, it passed under British control until the 19th century. One of the settlers was Hugh Munro, considered the "first founder of the colony." In 1807 he ran for Northumberland County Trial Court Judge, and in 1828 he won a seat in New Brunswick's ninth legislature as a representative. of Gloucester.
In 1876, the town was connected to the outside world through the inauguration of the Intercolonial railway line from Canada that linked Bathurst with the rest of the continent, essential for industrial development, especially in the zinc mining sector. In 1904 the port was built to allow the extension of the railroad and the connection with the Gulf railway service apart from the construction of a post office, several establishments, hotels, flour, gravel mills, and three industrial fish farms, workshops, and churches. By then, the population was already around 3,000 inhabitants, and in 1912 it obtained the status of a city.
---
Planning your car rental in Bathurst with Auto Europe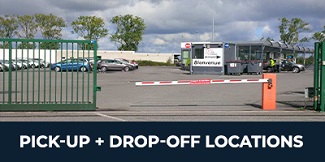 Where to pick-up your rental car?
Auto Europe has been working with professionalism since 1954. That is why we have an important bilateral relationship with each of the most important and recognized suppliers in the entire city of Bathurst. We have different access to our large fleet of rental cars with convenient pick-up locations, including Bathurst Airport.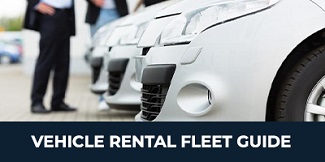 What type of vehicle do you need?
Auto Europe can provide the perfect vehicle for any trip at an unbeatable price, which is why you will always be able to have a 30% discount on our entire fleet of cars in Bathurst. With us, you can compare rates of a luxury car, truck, or motorhome rental. As we also think about improving your travel experience, you can have chauffeur services or other important add-ons for your trip.
Look at our entire rental fleet in Canada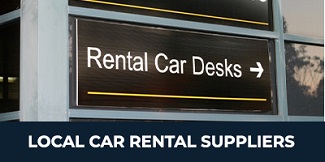 What supplier is best for your trip?
From the beginning, Auto Europe offers different suppliers throughout the city of Bathurst so that you can have the best price with the excellent service that characterizes us. On this location, you can find Avis, Hertz, Budget, Enterprise, and many others through the Auto Europe search engine located at the top of this page.
Click on the logos below to learn more about our top suppliers in Bathurst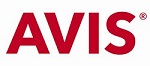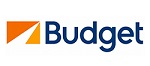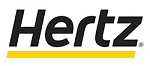 Find reviews for car rentals in Bathurst from our past customers.
Bathurst Car Rental Travel Inspiration
Bathurst is located at the mouth of the Nepisiguit River, south of the Bay of Chaleur. The port area is surrounded by two coastlines: Carron Point and Alston Point. To the north is Youghall Provincial Beach.
| Travel Tips | Travel Inspiration |
| --- | --- |
| | |
See More with a Rental Car in Bathurst
In Bathurst, the summers are comfortable; the winters are freezing and snowy, partly cloudy year-round. During the course of the year, the temperature generally ranges from -16 ° C to 25 ° C and rarely drops below -24 ° C or rises above 29 ° C.
| | | | |
| --- | --- | --- | --- |
| Driving Route | Distance (mi) | Distance (km) | Avg. Trip Time |
| Bathurst to Fredericton | 157 MIs | 253 KMs | 2h 50 mins |
| Bathurst to Saint John | 214 MIs | 346 KMs | 3h 32 mins |
| Bathurst to Moncton | 136 MIs | 220 KMs | 2h 14 mins |
| Bathurst to Halifax | 286 MIs | 461 KMs | 4h 37 mins |
| Bathurst to Quebec City | 351 MIs | 566 KMs | 6h 00 mins |
---
Common Questions About Renting a Car in Bathurst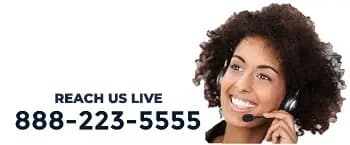 How much does it cost to rent a car in Bathurst?
The cost of renting a Bathurst vehicle varies throughout the year and mainly depends on your travel group's make/model. With basic rental rates dropping from $ 20 / day for economy cars, we have a vehicle for every budget.
How old do you have to be to rent a car in Bathurst?
To rent a Bathurst car, you must be at least 21 years old and have a driver's license with at least one year of experience. For drivers between 21 and 24 years old, extra young driver rates may apply. Rates vary by provider and are paid locally. Age restrictions are also set for drivers over the age of 65.
What is the Auto Europe cancellation policy for my car rental in Bathurst?
All car rental cancellations made with more than 48 hours notice benefit from a full refund. A charge of $ 75 will be applied to cancel a car rental in Bathurst made less than 48 hours in advance. Finally, all reservations canceled after your designated pick-up time are non-refundable, as well as all cancellations must be processed by Auto Europe and not the Bathurst car rental provider.
Find more answers to your Canada car rental questions with Auto Europe today!