Car Rental New Brunswick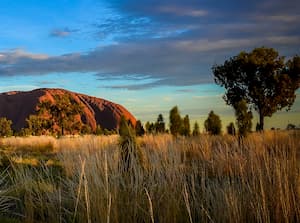 With wonders that include the highest tides in the world, some of the best whale watching anywhere, and the warmest saltwater swimming north of Virginia, New Brunswick may surprise tourists. The province, which borders Québec, Nova Scotia, Prince Edward Island, and the State of Maine, has other attractions that will appeal to all interests, budgets, and travel styles. Miles of hiking trails, camping, and exciting sea kayaking waters appeal to those who enjoy being outdoors. Historic houses and entire museum towns attract history buffs, and the abundant natural wonders are everyone's favorite.
The largest cities are Saint John, Moncton, and the provincial capital, Fredericton. Forests cover much of the interior, more than three-quarters of the province, and most of its main attractions are located near the coast. Fredericton is closer to downtown, along the St. John River, which flows southeast through beautiful, rich farmland to join the Bay of Fundy in Saint John. Remember that the name of this city is San Juan, always written in its entirety; St. John's is the city in Newfoundland. Take the next step and rent a car in Canada!
---
Planning your car rental in New Brunswick with Auto Europe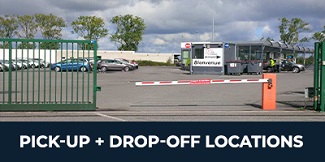 Where to pick-up your rental car?
Auto Europe has been working with professionalism since 1954, that is why we have an important bilateral relationship with each of the most important and recognized suppliers in the entire province of New Brunswick. We have different access to our large fleet of rental cars with convenient pick-up locations, including the cities Moncton, Fredericton, Saint John, and Bathurst.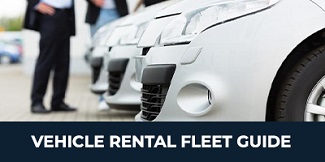 What type of vehicle do you need?
Auto Europe can provide the perfect vehicle for any type of trip at an unbeatable price, which is why you will always be able to have a 30% discount on our entire fleet of cars in New Brunswick. With us, you can compare rates of a luxury car, truck, or motorhome rental. As we also think about improving your travel experience, you can have chauffeur services or other important add-ons for your trip.
Look at our entire rental fleet in Canada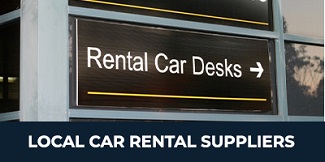 What supplier is best for your trip?
From the beginning, Auto Europe offers different suppliers throughout the province of New Brunswick so that you can have the best price with the excellent service that characterizes us. On this location, you can find Avis, Hertz, Budget, Enterprise, and many others through the Auto Europe search engine located at the top of this page.
Click on the logos below to learn more about our top suppliers in New Brunswick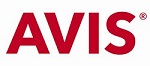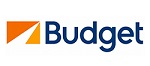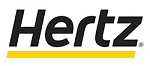 Find reviews for car rentals in New Brunswick from our past customers.
New Brunswick Car Rental Travel Inspiration
In the early 1600s, Samuel de Champlain and other Europeans began their visit to New Brunswick. The first French farmers who arrived in the region started the village from the Bay of Fundy Bay to the St. John Valley River, where the provincial capital, Fredericton is located today. This region was named Acádia.
| Travel Tips | Travel Inspiration |
| --- | --- |
| | |
See More with a Rental Car in New Brunswick
The landscapes of New Brunswick are incredible. The province has numerous national parks where the atmosphere is invigorating and invigorating. Between dunes and cliffs, this coastline offers landscapes never seen before. The northern extremity of the Appalachian Mountains will appeal to those who like the mountains or the open spaces. In addition, the omnipresence of the sea is an advantage and adds a touch of immensity to the region.
---
Common Questions About Renting a Car in New Brunswick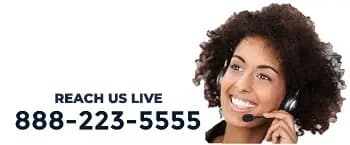 How much does it cost to rent a car in New Brunswick?
The cost of renting a vehicle in New Brunswick varies throughout the year and mainly depends on the make/model required for your travel group. With basic rental rates dropping from $20 a day for economy cars, we have a vehicle for every budget.
How old do you have to be to rent a car in New Brunswick?
To rent a car in New Brunswick, you must be at least 21 years old and have a driver's license with at least one year of experience. For drivers between 21 and 24 years old, a young driver surcharge may apply. Rates vary by provider and are paid locally. Car rental age restrictions are also set for drivers over the age of 65.
What is the Auto Europe cancellation policy for my car rental in New Brunswick?
All car rental cancellations made with more than 48 hours notice benefit from a full refund. A charge of $75 will be applied for any cancellation of a car rental in New Brunswick made less than 48 hours in advance. Finally, all reservations canceled after your designated pick-up time are non-refundable, as well as all cancellations must be processed by Auto Europe and not the New Brunswick car rental provider.
Find more answers to your Canada car rental questions with Auto Europe today!