A Wine Lover's Road Trip in Bordeaux, France
This blog post was created in partnership with Atout France, the official tourism board of France. Learn more about their services below.
Wine lovers will always remember the bottle that made them fall in love. Whether it was a rich Chianti from a historic vineyard in Italy, a Chardonnay from the California Coast, or a robust Cabernet, imbued with vanilla from 18 months in French Oak. Whether you fell in love with wine years ago, have recently developed wine as a passion, or you're looking to ignite a torrid love affair with one of the world's most revered drinks, a
road trip
in Bordeaux, France, is the ideal way to experience one of the world's most famous wine-producing regions. Bordeaux wines enjoy a history nearly TEN TIMES as long as the United States of America. The first vineyards were planted by knowing cultivators during the days of the Roman Empire, and the name Bordeaux is from the French "au bord de l'eau" – meaning "along the waters," a fitting name for the vineyards which line the region's famous waters of the Gironde estuary: fed by the Dordogne and Garonne rivers. On this exciting Bordeaux wine tour, you'll spend a day in 6 distinct and famous areas in the Bordeaux wine region, discovering the unique qualities imparted on the wine by the soil, vineyard location, and the traditional winemaking practices observed there.
Looking for other things to do in France? Check out our other Drive to Discover guides where we explore the best road trips in France including a
Guide to the South of France
, a
History Tour
,
scenic drives
, and a
Golf France road trip route
.
Print this Drive to Discover Guide

Read on to Drive to Discover the adventures that await you in France!


---
Day 1: Arrive in Bordeaux, Explore the City & Nearby Vineyards
(Introduction to French Reds)
Upon your arrival, pick up your
car rental at Bordeaux-Merignac Airport
and you'll be well equipped to explore this beautiful, romantic region at a leisurely pace which you dictate. While it's nearly impossible to explore the entirety of Bordeaux's wine country in a single week, on the first two days you'll have time to walk the city of Bordeaux, dine at 5-star restaurants, and enjoy short drives to excellent vineyards just outside the city limits. The Bordeaux region is divided into 38 sub-regions with 57 unique appellations, with each one known for the unique character and flavor profile of the wines it produces. This romantic corner of the world is ideal for wine growing and is uniquely suited to exploration by car. Each turn in the road or bend in the river will transport you into a unique micro-climate, where the wines that are produced offer a delightful new twist on those you may have tasted at a nearby vineyard. Several regions worth exploring as you are introduced to the French red wines in and around Bordeaux are the vineyards in the Margaux Appellation (a left-bank sub-region just north-west of the city, an area known for producing robust Cabernets and Merlot blends), the Premieres Cotes de Bordeaux (south-east of the city, a right-bank appellation renowned for light red wines and dry whites), and Pessac Leognan, a left-bank appellation directly south of Bordeaux.
Next stop: 52 minutes
---
Day 2: Drive from Bordeaux to Saint Emilion
(World-Famous Merlots)
Saint Emilion is a region many wine lovers in America have probably heard of. It's one of the most famed sub-regions in Bordeaux, renowned for the production of Merlot and Merlot blends with rich, soul-renewing flavor profiles. A short drive in your
Bordeaux car rental
to the east of the city will bring you to this "Right Bank" region. We recommend going straight to the Saint-Emilion Appellation, though its neighbors Montagne-Saint Emilion, Saint Georges-Saint Emilion and Lussac-Saint Emilion all offer unique takes on the Merlot blends which have made this region so famous.
Next stop: 8 minutes
---
Day 3: Short Drive from Saint Emilion to Pomerol and Fronsac
(Discover Merlot Blends)
Pomerol and nearby Fronsac are located just Northwest of Saint Emilion, and each of these small sub-regions contain 2 appellations: Pomerol (pictured above), Lalande-de-Pomerol, Fronsac, and Canon-Fronsac. Our advice is to split day three equally between these appellations. Select a vineyard in each, and schedule 4 tastings, spread throughout the day. This will make for a very educational tasting experience – whether you're a connoisseur or a beginner, you'll learn to identify subtle differences in mouthfeel, tannins, and the character imparted by the fruit.
Next stop: 51 minutes
---
Day 4: Drive Northwest to Cabernet Country!
(Enjoy Cabernet Sauvignon)
According to the
Wine Institute
, America is the largest wine consuming nation in the world, and the most popular red varietal consumed in America is Cabernet Sauvignon. If you love a big, robust cabernet, then Day 4 of your Bordeaux road trip might be your favorite. Driving Northwest, back through Bordeaux to the Medoc sub-region will allow you to discover some of the most famous Cabernet Sauvignon vineyards in the Bordeaux region. While Cabernet Sauvignon is the most popular red wine for Americans, it might surprise you to learn that it's not planted quite as frequently in Bordeaux. In fact, there are more than twice as many Merlot vines planted in this region as Cabernet, which makes Cabernet from the Medoc appellations of Saint Stephe, Saint Julien, Margaux, and others especially sought-after. The Medoc sub-region runs North to South along the left bank of the Gironde, so we recommend driving to Medoc (the northernmost appellation pictured above), and then stopping at wineries for tours and tastings ad you drive south, spending the night in Bordeaux.
Next stop: 27 minutes
---
Day 5: South to Enjoy the Sweet White Wines of Graves
(Get to Know French White Wines)
While Bordeaux isn't quite as famous for its white wines, exploring the sub-regions and appellations in southern areas will allow you to fall in love with white wine all over again. Whether you prefer a dry white which has undergone malolactic fermentation, or prefer a sweet and fruity glass, there's something for everyone on Day 5. Throughout the Graves sub-region, located on the left bank, south of the city of Bordeaux, you'll find historic vineyards and beautiful appellations to explore. Drive south through Pessac-Leognan, through Graves, Cerons (pictured above), Barsac, and Sauternes, spending the night in Langnon before crossing the river for Day 6.
Next stop: 29 minutes
---
Day 6: Final Day of Tastings: Entre-Deux-Mers
(Dry White, and Sweet Red Wines)
Bordeaux's southern, right bank sub-region is known as Entre-Deux-Mers. While it isn't known for expensive, high-end wines, it's a fun region to explore on the last day, and will allow you to save a bit of money after what could easily have been an expensive Bordeaux wine tour! Entre-Deux-Mers's six appellations are known for inexpensive, but high-quality dry white wines, light, fruity red wines, and sweet white table wine production. Start your day by exploring the Bordeaux Haut-Benauge, Loupiac, Cadillac and Sainte-Crox-du-Mont appellations before working your way north through the heart of Entre-Deux-Mers and back to Bordeaux, for a relaxing dinner on your final evening in France.
Next stop back to Bordeaux: 18 minutes
---
Wine Lover's Bordeaux Road Trip Summary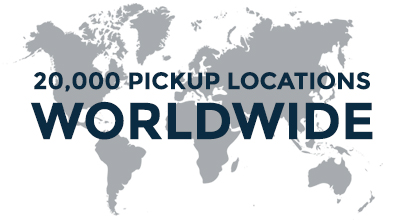 The beautiful thing about planning a wine-country road trip is that you can and should keep things flexible. Rather than offering a strict vineyard-by-vineyard tour of the region, we've outlined a relaxed, flexible schedule which invites travelers to speak with locals, get recommendations about the best vineyards in the sub-region they're planning to drive through, and pull over to explore any chateaux or restaurant which piques their interest. While you may want to do some research ahead of time to schedule a tour or tasting at one highly-reviewed vineyard in each region we've outlined above, giving yourself the flexibility to explore by car at your own pace, is a great way to enjoy a relaxed trip to Bordeaux. Explore the unique regions we've mentioned here, and you will enjoy some of the classic Bordeaux varietals you've heard of while discovering some new wines and blends that you couldn't have found in any other way. Remember to pace yourself during your Bordeaux wine tour. Spread out your tastings throughout the day, and travel with a designated driver (take turns in this role!), and you'll enjoy a safe, and memorable road trip in Bordeaux, France. Call Auto Europe toll-free at
1-888-223-5555
to discuss our rates and availability, and lock in your low rate on an economical
France car rental
today. Have further questions about renting a car in France? Visit our
France Car Rental FAQ
.
---
Atout France

has operations on all 5 continents, with 33 offices in 31 countries covering 54. The offices of Atout France employ 250 people and are responsible for promoting France as a tourist destination in the various markets, grouped into major geographical areas of operation, on the basis of annual action plans. They are involved in all areas of tourism promotion (information to the public, press relations, commercial promotion, etc.)
---
More Fantastic European Road Trip Planning Guides