Your France Car Rental & Travel Questions Answered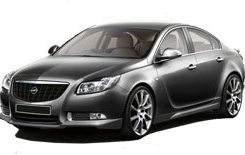 Auto Europe has over six decades of experience in the travel industry and with over 20,000 car rental locations in France and around the globe we are equipped to answer all of your France car rental and travel questions. If there is a question which we haven't answered here we invite you to visit our general car rental FAQ or to call us toll-free at 1-888-223-5555. Our team of award-winning reservation specialists is available 24/7 - we will be happy to provide the information you're looking for.
France Car Rental FAQ
What type of car is best for vacationing in France?
The truth is that the answer to this question will vary depending upon how you plan to spend your time in France. It also depends upon the size of your vacationing party. If you plan to spend most of your time in a major city like Paris, a fuel efficient compact or mid-sized vehicle may be the right fit. If you're planning a European road trip with the whole family then a sprinter van or large SUV rental will likely make more sense. Love the finer things in life? Rent a luxury or sports car or kick off the shackles of traditional travel altogether and spend time touring the beautiful French countryside in a budget-friendly motorhome rental from Auto Europe.
Will I pick up my rental car at the airport?
The majority of rental car companies in France do have desks in or very near airport terminals, but this may not always be the case. At major airport terminals like the Marseille Provence Airport or the Nice Cote D'Azur Airport you'll find many convenient options, allowing you the freedom to choose your rental car provider. Auto Europe has a global network of car rental suppliers and we provide vehicles to travelers in over 20,000 locations around the world. This means that planning your trip to France is sure to be convenient. Pick up your rental car at the Charles De Gaulle Airport, Gare De Nice Ville rail station or elsewhere and enjoy a seamless one-way car rental to charming Bordeaux.
How old do I have to be to rent a car in France?
To rent a car in France a driver must be at least 21 years old and he or she must have had their license for a minimum of one year. The majority of car rental companies apply a young driver surcharge to anyone 25 years or younger that rents a car in France. While this fee isn't typically very high it's important to ask for details when you call Auto Europe.
Do I need a credit card to rent a car in France?
Yes. In order to rent vehicles in France you are required to have a valid credit card. This is because rental car companies generally place a hold on the value of the deductible for the vehicle you rent while driving in France. This amount will be refunded promptly when the vehicle is returned in good condition. It comes as a surprise to many people that a debit card will not be accepted while renting a car in France so be sure that you have a credit card with an available balance prior to departure.
Can I drive my rental car outside France?
The majority of car rental companies operating in France will allow you to travel to neighboring cities in Europe without additional charges. With that said, certain restrictions may apply and the best way to identify a rental which matches your planned itinerary is to request an online quote from a car rental brokerage. Auto Europe allows you to calculate international one-way fees as part of the online booking process and you can also call us toll-free at 1-888-223-5555 to speak with one of Auto Europe's one-way European car rental specialists. Some companies will limit one-way rentals (for example you may not be able to drive a luxury car from France into some nearby countries) and certain Eastern European countries may be out of bounds as well. For specifics about your intended rental, contact Auto Europe.
Can I extend my car rental contract while I'm traveling in France?
Yes. If you'd like to keep your current vehicle for additional days or upgrade to a different model for a longer stay in France simply contact Auto Europe toll free from France at 00-800-223-5555-5. Representatives are available 24 hours a day, 7 days a week and a member of our team will be happy to arrange an extended rental.
Are there special deals in France if I plan to stay for several weeks?
Yes. Many rental car companies do offer discounts for long-term rentals. Additionally Peugeot offers a short-term lease program which allows travelers to France to drive a factory-new vehicle for 21 days or longer. Auto Europe has a special arrangement with Peugeot which allows us to provide our customers with unparalleled rates on this exciting European car lease option. If you're going to be in France for more than 3 weeks you might as well be driving a brand new car!
Where should I keep my paperwork while driving in France?
Auto Europe recommends that drivers keep their paperwork in a safe place within their rental car. This includes the rental agreement, relevant insurance paperwork and fuel receipts - anything that might be needed should you run into a disagreement with the supplier or get into a car accident while driving in France.
What if I find a better deal on a car rental in France?
If you do find a better deal on a French rental car there's good news: Auto Europe offers a best-rate guarantee which means if you find a lower rate for a comparable rental we invite you to complete our Guaranteed Best Rate form and we will give you a better deal. Not only does this save you money, it also provides you with the peace of mind which comes with knowing you've received the best deal in the industry.
What sort of car rental insurance do I need?
Auto Europe's France car rental rates include unlimited liability and fire insurance. Drivers could also consider purchasing supplemental insurance such as collision damage waiver (CDW) or personal injury insurance. Some credit cards do offer rental car insurance as part of their perks but it's important to verify the exact coverage. Do your homework in advance so that you're sure you're covered in the event that something does go wrong. For more information visit our car rental insurance page.
France Travel FAQ
What are the entry requirements in France?
Canadian citizens are not required to purchase a visa when entering France for visits spanning less than three months. Pets are also welcome, provided they have had their rabies vaccination within at least 30 days but less than one year prior to the date of entry. The vaccination certificate, however, must be issued in French by a nationally licensed veterinarian of the country of departure.
What is the time difference in France?
Eastern Standard Time in the United States and Canada is six hours behind France.
Is English spoken commonly in France?
English is widely understood in France as it is studied for a minimum of four years in French schools. However, French remains the most prominent language.
What kind of electrical outlets are used in France?
France operates on the standard Continental two-round plug, carrying 220 V, and 50 Hz
What are the restrictions for passing through French customs?
Travelers are not taxed when transporting an appropriate number of goods for personal use. However, no more than one liter of liquid and two liters of wine are permitted at a time. Other restrictions on tobacco products include no more than 200 cigarettes, 50 cigars, or 250 grams of tobacco per person.
What are the common banking hours in France?
Most banks are open from 9am to 5pm Monday-Friday and generally close for lunch between 12pm and 2pm, with some offering similar hours on Saturdays. There are several banks throughout the country that will also charge a commission on money exchanges or when cashing a traveler's check.
How much should I tip in France?
Tipping can be quite complicated in France, as the percentages and procedures vary greatly. For instance, most hotels will tack on an additional 30% for service charges, while many other restaurants will add a 15% gratuity to customer's bills. However, an additional 5 to 7% is expected on top of the 15% at finer restaurants. Less formal dining establishments will not apply the 15% gratuity to the check, but this amount is considered standard and thus encouraged. Suggested tips for washroom and cloakroom attendants, on the other hand, are between €.50 and €1, whereas wine stewards receive €2-3. Museum workers and tour guides also appreciate commission and the standard is around €1.50. Tipping gas station attendants, however, is not mandatory unless they check your tires. The appropriate amount in this instance is €1.50, while taxi drivers are generally given 10% of the total fare.
What is the local tax rate in France?
The value added tax in France is currently 19.6%. For more information regarding arranging a rental car in France, review our helpful car rental FAQs page.
Where is the Canadian Embassy in France?
Embassy of Canada
35 Avenue Montaigne
Paris, France 75008
+33 1 44 43 29 00
Where is the official French tourism board in Canada?
Consulate General of France
2 Bloor St E #2200
Toronto, ON M4W 1A8, Canada
+1 416 847 1900
Have More Questions About Travel & Car Rentals in France?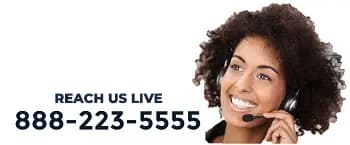 Looking for more answers to your questions regarding a vacation in France? Check out Auto Europe's helpful travel tips and travel guide page for detailed information on a variety of travel-related topics, from car rental insurance options and additional equipment rentals to luggage packing guides and green travel tips.