From the crisp air of the French Alps to the warm beaches of Monte Carlo, the cozy cafes of Paris to the panoramic view from the Eiffel Tower, these glimpses of the magnificently diverse country lure more than 80 million international travelers annually. France is held aloft on a pedestal of expectation for exquisite cuisine, breathtaking landscapes, a tumultuous and captivating history, and a passionate populace. In a car rental with Auto Europe cultivate once in a lifetime memories to eclipse your wildest dreams. With more than 20,000 international pick up locations, and a vast fleet of rental cars available, Auto Europe is the perfect partner to assist in making your travel through France a resounding success!
---
Provence Lavender Road: Gordes, Senanque Abbey, Sault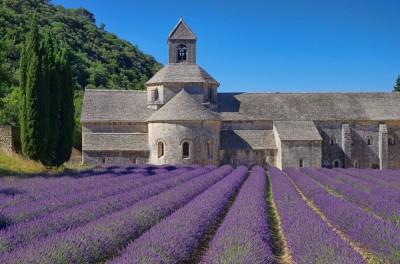 Lavandula Stoechas, the species of lavender that blooms in the late spring and early summer in Mediterranean countries, can be found in both cultivated gardens and growing wild throughout this region. On your scenic driving tour of Provence, let your senses luxuriate in the soothing scent of the Lavender Road. Begin your journey in Gordes, a quiet hilltop village with a view over the Luberon Valley. The stone paved homes and streets are a stark contrast to the bright flora and fauna surrounding the city.

Next you'll arrive at the lavender fields of Senanque Abbey. Founded by Cistercian monks, they are a working abbey specializing in the husbandry of French lavender and bee-keeping. Your last stop is the village of Sault. Perched on a promontory, browse the remains of this feudal castle and gain a more picturesque vantage point from above of the lavender fields.
---
Paris' Van Gogh Road: Montmartre, Arles, Auvers-sur-Oisse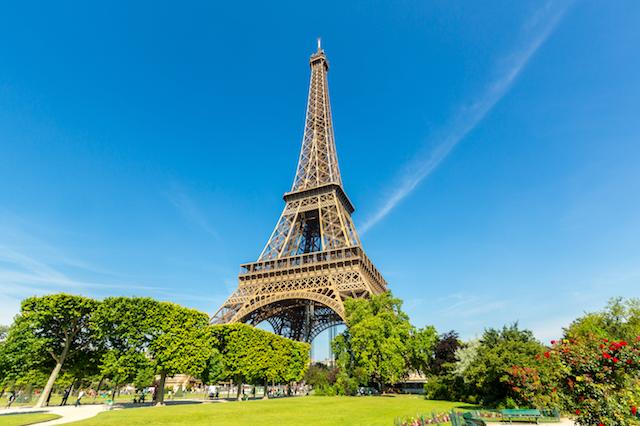 Van Gogh spent the better part of two years in Paris and painted more than two hundred works of art that are currently distributed throughout the world. Visit the Musée d'Orsay, where a selection of his works, reside along with that of fellow limner's such as Gauguin. Montmartre is a section of the city that was a frequent stomping ground for the eclectic circle of artists and friends of Van Gogh. See if you can find the location from which View of Paris from Montmartre was created.
In Arles, a series of "concrete easels" are scattered throughout the town at locations significant to the artists past. They're painted with renderings of the well-known works inspired by and created in the city. The Yellow House, where Gauguin and Van Gogh cohabitated, was destroyed years ago, however, Van Gogh Café, the Trinquetaille Bridge, and the Hospital of Arles still stand from the time when the artist lived. The Monastery Saint-Paul-de-Mausole is an asylum where Van Gogh convalesced during a period of mental illness.

He continued to paint during his placement and Starry Night is one of the results. The house of Van Gogh, also known as the Auberge Ravoux, in Auvers-sur-Oisse, is one of the few sites associated with the artist in the most recognizable preservation from the time that he lived. The restaurant below the house has a charming and cheerful atmosphere that would have been prevalent in the last days of Van Gogh's life. A tour is available of the attic room five, where Van Gogh lived and died, to small groups. The best time to visit is on weekdays to avoid heavier foot traffic.
---
The Burgandy Wine Road: Beaune, Dijon, Chalon-sure-Saone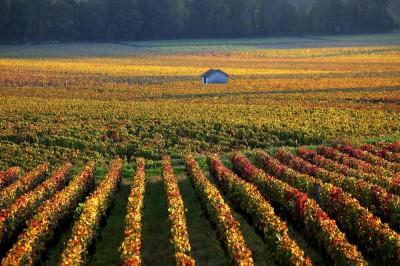 The Burgundy region is identified internationally as a destination for both oenophiles, and those who enjoy the vine based libations at a more casual level. While it takes a short time to commute on the well-driven roads of the Côte d'Or, you'll want to fully savor the wide array of wine available Consider setting up a base of operations in one place to work your way leisurely through the area. The acquisition of some of the noble vintages to take home is inevitable! Make sure you're prepared to transport or ship them home when your touring is complete.
There are innumerable points of interest and events along your route that include wine-related sites and glimpses into French antiquity. At the Beaune Wine Museum you may learn about the history of grape cultivation, associated traditions and see tools of the trade in viticulture. The university in the town of Dijon is known for their Oenology programs.
---
Lower Normandy Road: Cherbourg, Caen, Alençon, Mont St. Michel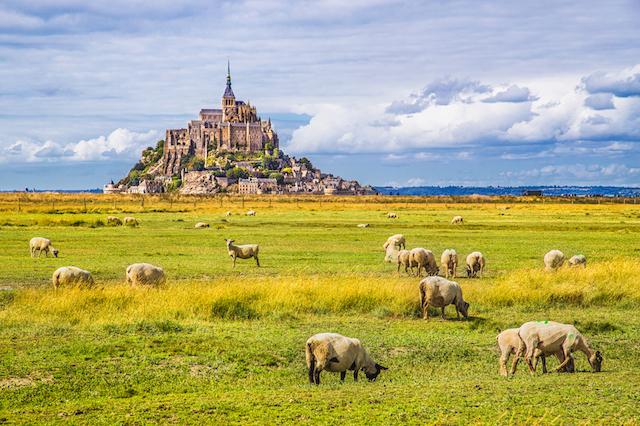 From the ports of Cherbourg and Caen, to landlocked Alencon, Lower Normandy has an abundance of eye catching landscapes and architecture. Hundreds of miles of golden sandy beaches and forests with dappled sunlight offer you a mix of palettes to test your camera lenses on. Mont Saint-Michel, and the small isle from which it arises, have survived centuries of buffeting by the elements, as well as the transition from stronghold to the monastery as it is used today.

This UNESCO World Heritage site is a must see as you're exploring the region. The Cider Route (La Route du Cidre) is also worth a detour. Follow the signs that will point you towards a tasting tour of a series of apple orchards, fermentation and distilling cellars and snug Normandy towns.
---
Explore More With a France Car Rental from Auto Europe
Wherever the roads take you, choose Auto Europe for your next car rental in France! Whether you need a Citroën lease, for an extended stay, or a compact car to zip around, our agents are available to assist you 24/7 while you're at home or abroad. Dial 1-888-223-5555.

Do you have a picturesque drive or an interesting tour you'd recommend from your travels in France? We'd love to hear about it!